Seventeen (17) members of Gibraltar National Cricket Team, accompanied by Head Coach Simon Guy, Team Physiotherapist Keith Ramirez and supporting staff, have completed a successful three (3) day pre-tournament training camp between Monday 21st – Thursday 24th October at Desert Springs Resort, in preparation for 'The Iberian Cup' to be competed against Portugal and Spain.
Sunil Chandiramani, Gibraltar Cricket Board President commented;
"The facilities are great, and it is fantastic for them to be on our doorstep. Particularly, the quality of the cricket ground is an asset for Desert Springs."
Simon Guy, Gibraltar CC Head Coach remarked of Desert Springs Resort and the training camp;
"Desert Springs is a brilliant place with lovely people and well looked after facilities, it is outstanding, and we will definitely come back!"
Keith Ramirez – Gibraltar CC Physiotherapist said;
"The staff at the resort were excellent and helpful with our every need, always making sure everything was ok."
Grass net practice both bowling and batting took place at the Cricket Academy.
Fielding exercises, running, speed and agility work was completed at the Cricket Ground along with a T20 Match, with strength and conditioning work taking place at the Sierras Sports Club Gym.
Gibraltar Cricket Club players said of their pre-tournament training experience at Desert Springs Resort:
"The cricket ground and academy training facilities are second to none and the accommodation has been nothing short of what I expected. I would both return and recommend the resort." Ken Roy Nester 
"The cricket facilities and accommodation have been outstanding. The food has been very good and supplying the traditional English breakfast is always a winner!" Robin Petrie
"The cricket facilities have been fantastic.
The pitch is well cared for and maintained by the ground staff and the presence of grass net facilities is a top match! The food in the restaurant has been great! Timothy Caruana. 
To view the video of the Desert Springs Cricket Ground & Academy Click Here
The players and coaches were accommodated in some of the privately-owned apartments reserved for holidays and short breaks at Desert Springs and the resort's executive chef was on hand to cater for the special dietary requirements of individual players dining in El Torrente Restaurant.
For further information contact:
Nick Gaywood
+44 (0)7793 558 132
ng@desertspringscricket.com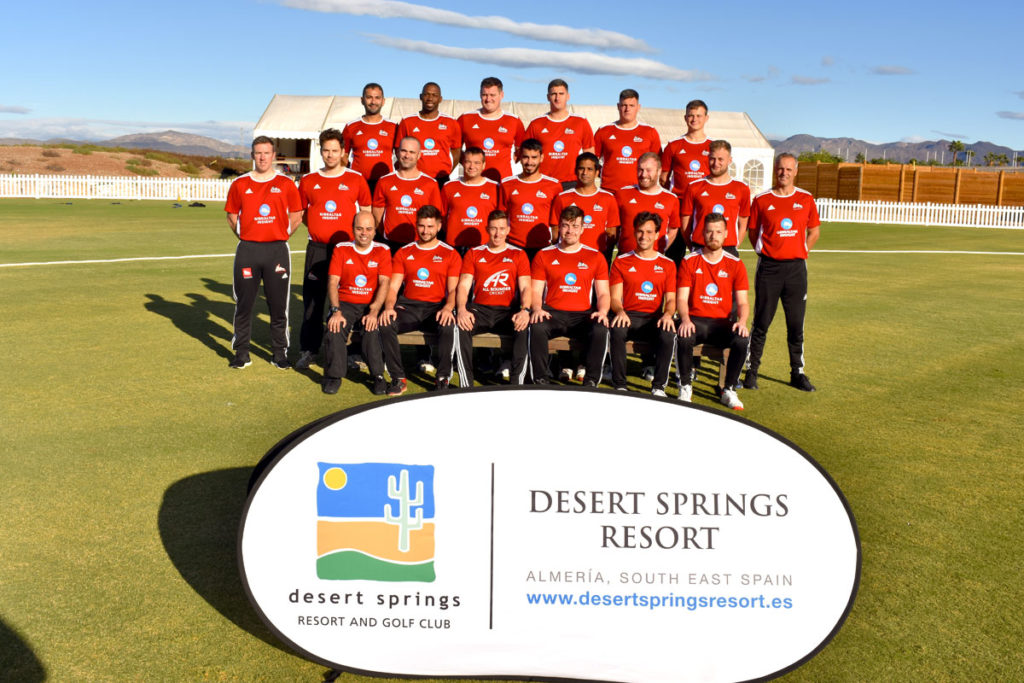 Gibraltar Cricket Club Pre-Tournament Training Camp at Desert Springs Cricket Ground & Academy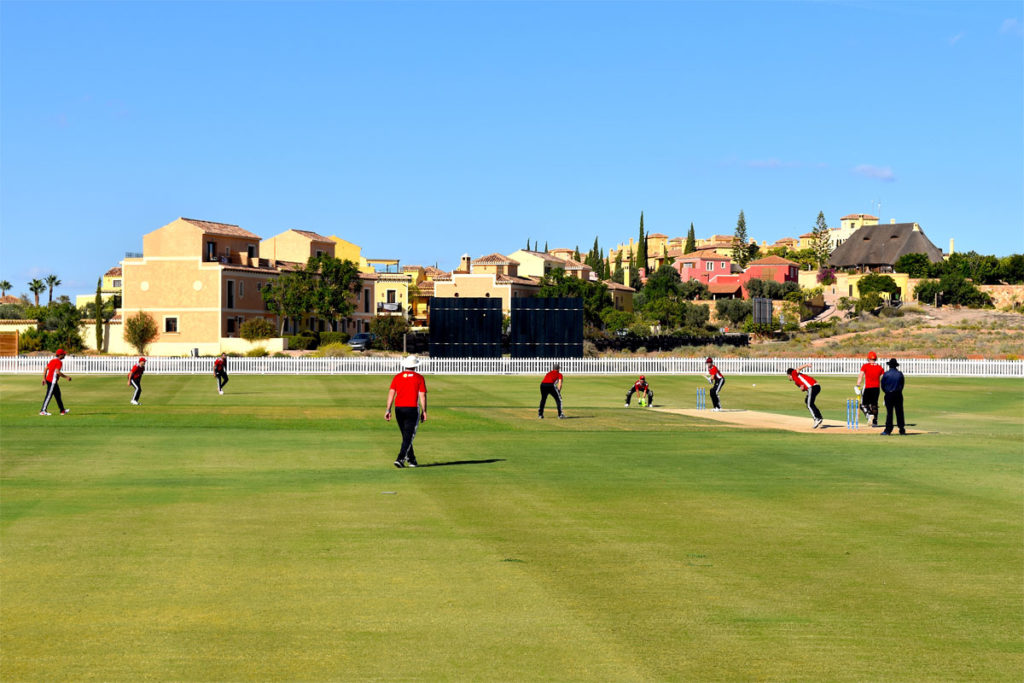 Gibraltar Cricket Club T20 Match at Desert Springs Cricket Ground
Gibraltar Cricket Club training session taking place at the Desert Springs Cricket Ground & Grass Net Practice at the Cricket Academy