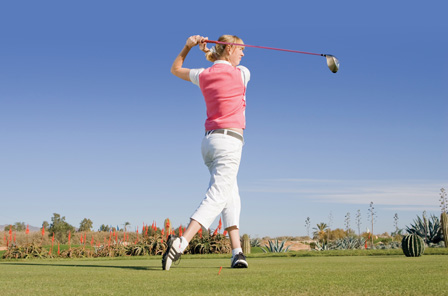 The 2013 'Golf 4 All' Pro-Am was played over the Indiana Course at Desert Springs between the 3rd – 5th January 2013. Six leading Professionals from the Ladies European Tour partnered Desert Springs members and guests in a unique two day pro-am tournament, competing for a considerable pool of golfing prizes.
The first round Texas Scramble was won by Desert Springs Members, Nicola Watson and Gail McKemmie, and guest Sue Anderson playing with tour legend, Trish Johnson. An extremely consistent round of golf under beautiful weather conditions helped them to score a total of 51 points. However, after Round 1 all teams were within a 3 point difference going into the second round.
On the second day the LET Pro's and selected Amateur team members were challenged to play the Indiana Course under a 'Speed Golf' format. The Indiana Course was played faster than ever, whilst laughs and rushes were on the Agenda!
Felicity Johnson, who has recently obtained her card for the 2013 LPGA captained the winners on day 2, her team of Club Member Robert Holmes and guests Wendy Walpole and Will Pickard scored an amazing 86 points in the 2 best from 4 scores format, leading the second round by 7 points. They were therefore the winners of the 2013 'Golf 4 All Pro-Am', with an aggregate 135 points with a clear 6 point lead over the runners-up.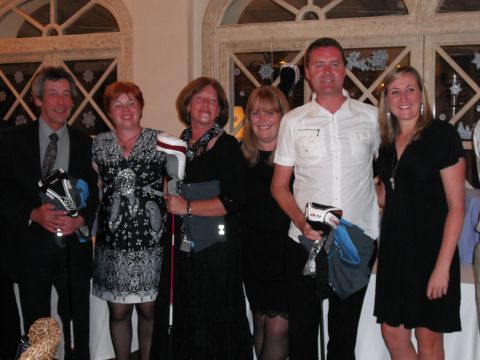 The winning Team Robert Holmes, Wendy Walpole and Will Pickard with Pros Felicity Johnson and Holly Aitchison.
For further information: José Ignacio Olea
Tel: +34 670 613 900
E-mail: jioz@almanzora.com