Further to their initial visit in 2013 and with the domestic cricket season drawing ever closer, Lancashire County Cricket Club will be stepping up their preparations for the 2017 campaign by completing their four (4) day warm weather training camp at the Desert Springs Cricket Academy between Sunday 26th February – Thursday 02nd March.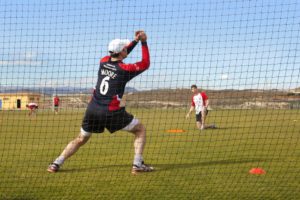 To view the video of the Desert Springs Cricket Academy Click Here
The Lancashire CCC training camp will comprise ten (10) players and two (2) coaches, all of whom will be spending their time completing a specific and carefully planned programme of numerous training sessions each day covering technical skills, bowling and batting, strength and conditioning and both individual and group activity. As they will be outside and on grass, the squad will also be able to do fielding and throwing practice in realistic conditions, something not possible indoors back in the UK.
The players and coaches will be accommodated in some of the privately owned Villas and Apartments at Desert Springs and the resort's executive chef will be on hand to cater for the special dietary requirements of individual players dining in the Crocodile Club Restaurant.
Almanzora Group Sales & Marketing Manager, Simon Coaker remarked: –
"We are delighted to welcome the return of Lancashire CCC for their pre-season winter training camp at the Desert Springs Cricket Academy."