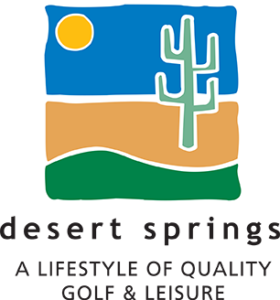 DESERT SPRINGS RESORT
'SAFE HANDS CHARTER'
Desert Springs Resort has been working diligently in accordance with governmental guidelines and recommendations to set even higher standards of hygiene and Health & Safety for all of our Residents, Members, Staff and Guests.
We have introduced a comprehensive approach to provide peace of mind to all, and we call it our 'Safe Hands Charter', whereby you can be reassured that we are meeting, and in many cases exceeding, the very latest governmental guidelines on hygiene, health and safety, social distancing and safe ways of working.
To find out more about all the measures we have implemented to ensure that your stay at Desert Springs Resort is safe, relaxing and just as special as ever...
Please see below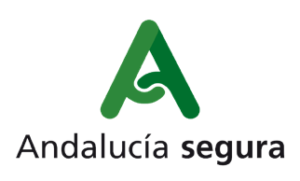 We are proud to announce that we have been awarded the 'Andalucía Segura' (Andalucía Safe) certificate which states that we comply with the Security measures and material necessary for health protection as set out in the official Junta de Andalucía Tourism Guide.
DESERT SPRINGS RESORT
'SAFE HANDS CHARTER'
The following is an overview of the measures we have introduced to set even higher standards of hygiene and Health & Safety for all at Desert Springs Resort.
Please note that the measures reflect the official guidelines of the Spanish National, Regional and Provincial Government, known at the date of preparation.
Where necessary, procedures will be amended to ensure that they meet any changing Government Guidelines.
A WARM WELCOME & SAFE STAY
• All staff have undertaken detailed training on the introduction of new practical policies and safety procedures to the highest standards to ensure that the safety and welfare of our guests remains our #1 priority.

HYGIENE
• Sanitising stations at all key touch points, including hand gel dispensers on entry to the Clubhouse, Restaurant and Resort holiday accommodation.
• Upgraded and regular cleaning to all public areas, staff offices and Resort accommodation.
• Use of 'QR Codes' linked to our website, desertspringsresort.es, in place of printed material.
• Hygiene guidelines reviewed weekly, in line with latest government updates.

SOCIAL DISTANCING
• Installation of Perspex screens at Resort Reception.
• Clear signage and floor markings at Resort Reception and Restaurant.
• Strict 'One-Way' traffic guidelines introduced where appropriate.
• Fast, simplified, 'minimum contact' Resort Check-In and Check-Out for guests.
• All Residents, Members, Staff and Guests must wear face coverings when outside of their property.

STAFF SAFETY
• Comprehensive risk assessments and safety measures have been introduced in accordance with governmental guidance and recommendations.
• All staff have received training on all COVID related protocols which they must follow themselves.
• All staff wear PPE.
• Hand gel dispensers are available throughout all staff work areas.
• Social distancing protocols are in place in all staff work areas.
• Employees have staggered breaks to avoid social gathering.
• Staff rotas prepared to ensure, as far as possible, that staff work with the same team.
• 'One-Way' traffic routes for staff have been established where necessary.
• Meetings between Staff, Staff and Owners, Members and Guests are carried out via telephone/mobiles/ Microsoft Teams, Zoom etc. 'Face to Face' meetings are of a last resort and are to be no longer than 15 minutes and must be socially distanced.

GOLF
• The Royal Spanish Federation (RFEG) has led the development of a coordinated plan for golf courses with support from the Spanish Association of Golf Courses (AECG), the Spanish Association of Greenkeepers (AEdG), the Spanish Association of Managers (AEGG) and the Spanish Association of Professionals (PGA), to introduce a series of guidelines and recommendations for the safe practice of the sport and wellbeing of golfers and members of staff alike.
• The purpose of this guide formulated into the 'Players Golf Protocol' that can be downloaded HERE is to stipulate the main applicable measures and recommendations for golfers, thus ensuring adherence to social distancing and minimising the risks of contagion (Covid-19). These guidelines will be updated as the relevant advice changes.

PAYMENT
• To simplify your arrival, Resort accommodation guests will have paid for their holiday in full via Debit or Credit Card payment in accordance with our Booking Conditions.
• All points of sale at the Resort accept Debit/Credit Card/Contactless payment. This is our preferred method of payment.

FOOD & DRINK
• Reservations have to be made online or by telephone (+34) 950 091 539. Please note that the restaurant capacity is determined by the prevailing and variable guidelines which are subject to change at short notice.
• Entry to the restaurant is staff assisted only.
• Menus and wine lists can be viewed on our website by scanning the 'QR Code' located on each table.
• A maximum of 6 persons per table which are set with a minimum of 2m distance between tables.
• Our Executive Chef has created a take-away menu presented in appropriate containers and for collection at a previously agreed time. Orders must be placed over the telephone (+34) 950 091 539.
• No bar service is available. Orders are taken at your table.
• Our Suppliers must comply with all company protocols and site access requirements.

RESORT ACCOMMODATION
• Prior to arrival of the Guest, housekeeping staff complete a deep clean of accommodation wearing protective equipment.
• Particular attention will be paid to the cleansing and disinfection of key touch points such as; Light switches, Door handles/knobs, hangers, air conditioning control units, drawers, TV Remote controllers, crockery and cutlery, curtains, shower handles, toilet flush lever, hair dryers, towel rails etcetera.
• When the property is prepared and checked by our housekeeper, a seal is placed over the entrance door. This seal must be intact on arrival.
• A one-way system in operation for all cleaning and housekeeping staff to reduce cross-contamination.
• Wall mounted hand gel dispensers are available within Resort accommodation.
• Any issue that arises with a Guest regarding their Resort accommodation or their holiday must, in the first instance be raised by email or telephone (+34) 950 091 531 and will be dealt with by Staff during normal office hours. Any response will, equally, be via telephone or email and any visit to the property will be made when it is vacant.