From:

Abingdon Preparatory School Cricket

Date:

23rd April 2018

Subject:

Abingdon Preparatory School complete successful pre-season cricket training camp
With the domestic cricket season drawing ever closer, twenty (20) members of Abingdon Preparatory School, accompanied by three (3) coaching staff are now back in England having completed a successful 4-day pre-season training camp between Tuesday 17th and Saturday 21st April at the Desert Springs Cricket Ground & Academy.
Abingdon Preparatory School Director of Sports Ashley David-Ward, supported by Jamie Ellis, Assistant Coach and Benny Webster, Sports Coach accompanied Twenty (20) players aged 11-12 years of age who completed bowling, batting and fielding practice as well as strength and conditioning training sessions and match simulations on the new cricket ground, as they stepped up their physical preparations for the upcoming 2018 season.
Abingdon Preparatory School Director of Sports Ashley David-Ward commented:
"A fantastic experience for all of our boys. The cricket facilities were outstanding as was the accommodation. All of the staff were extremely helpful, and nothing seemed too much trouble! The food was very good and went down well with all of the boys and staff. We will definitely return!
Grass net practice, both bowling and batting took place at the Cricket Academy, along with strength and conditioning work, running, speed and agility work.
A few of the Abingdon Preparatory School players said of their pre-season training experience at the Desert Springs Cricket Ground & Academy:
"The week was fantastic, and the cricket was exhilarating." Will Hartley
"A brilliant week of cricket with perfect facilities." Clem Davies
"Absolutely brilliant, everything spot on!" Sam Runsey
"The cricket pitch was just amazing, and the nets were stupendous!" Archie Leishman
"Excellent rooms and cricket facilities, I would definitely recommend to all!" Leo Carniaux
The squad also benefited from use of the Academy Ground at Desert Springs, incorporating specific practice sessions involving; throw downs, slip catch training and fielding exercises as well as match simulations.
The players and coaches were accommodated in some of the privately-owned apartments and townhouses normally reserved for holidays and short breaks at Desert Springs and the resort's executive chef was on hand to cater for the special dietary requirements of individual players dining in the Crocodile Club Restaurant.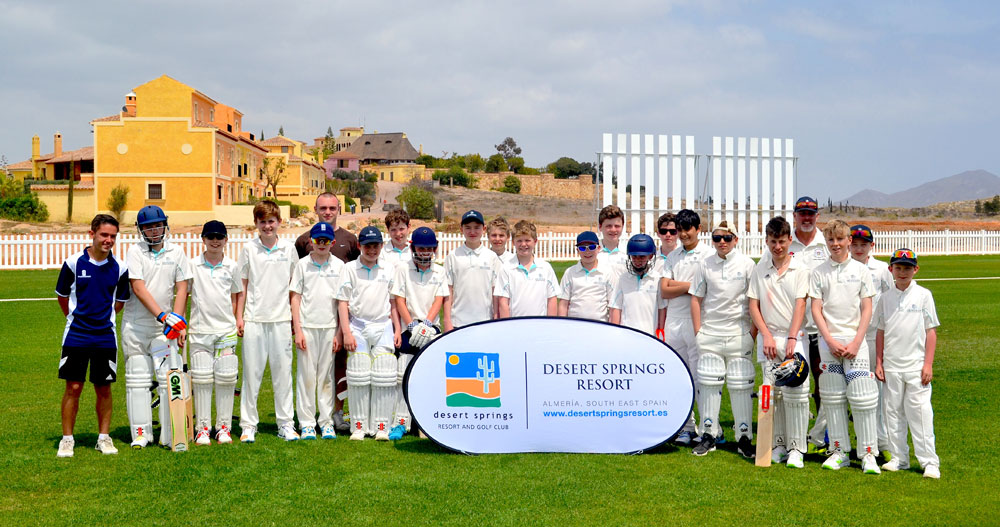 Abingdon Preparatory School Pre-Season Cricket Training Camp at Desert Springs Resort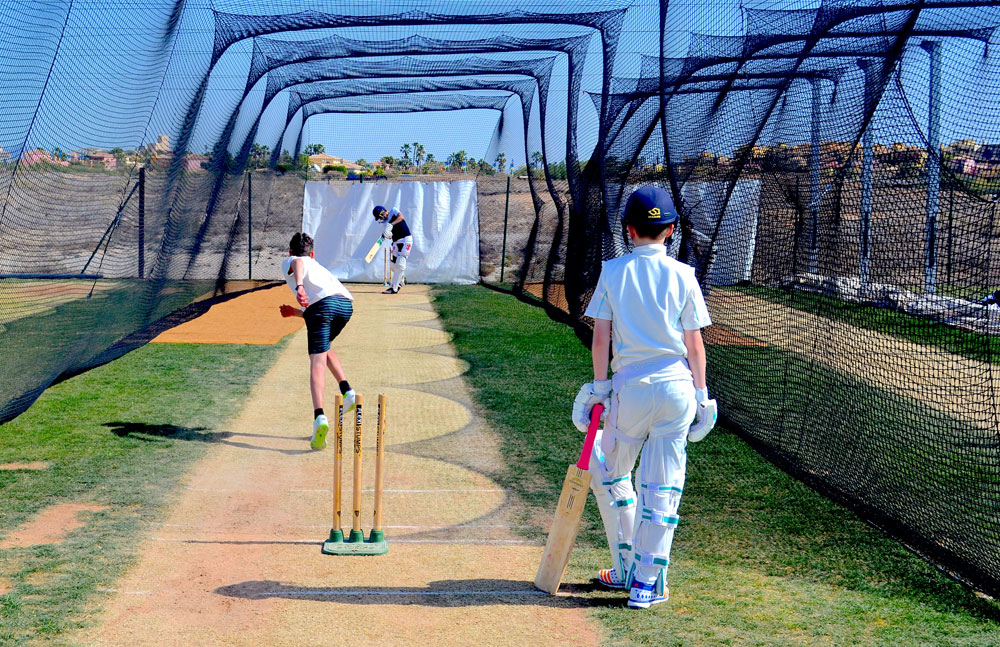 Nets Practice Session at the Desert Springs Cricket Academy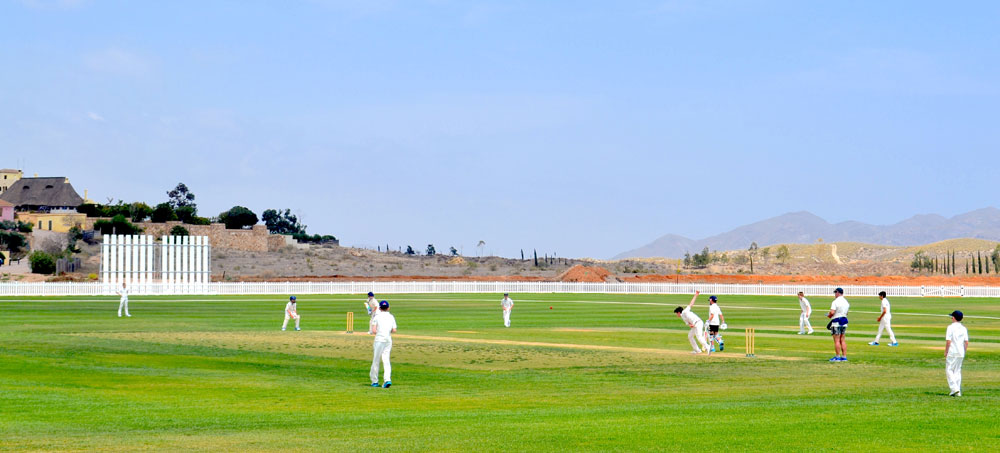 Abingdon Preparatory School Match Day on the Desert Springs Cricket Ground