From:

V European Schools Team Championships

Date:

16th February 2018

Subject:

Comments from Coaching Staff and Players further to their attendance to the 'V Desert Springs & Millfield European Schools Team Championships'
Eighty-six (86) full time students accompanied by sixteen (16) coaches and staff representing; Millfield, Bradfield, Loretto, CT Sports, Reeds, Lancing & Whitgift School, competed in the 'V Desert Springs & Millfield European Schools Team Championships' at the Desert Springs Resort between Sunday 11th to Wednesday 14th February 2018.
The Team Championship was open to boys and girls of all ages with a maximum handicap of 24 and was held over 3 days (54-Holes). For tournament day one & two the format was 4 Ball-Better-Ball Pairs Stabelford Points. The format for tournament day three was team individual Stableford Points Scores being combined to achieve the Teams accumulative Stableford score.
Rick Valentine, Director of Golf at Loretto Golf Academy based at Scotland's leading Scottish private boarding school, set in 85 acres of leafy campus just outside Edinburgh that provides an all-round education for just over 600 boys and girls aged 3-18, commented:
 "Another fantastic visit to Desert Springs. All the staff were again first class throughout. The weather this year was just glorious. We are so well looked after, the pupils really do get a feel for playing in a 'real' event, they love it! Thank you to everyone at the resort, look forward to seeing you again next year."
Kevin Cademy-Taylor, Programme Manager at The CT Sports Academy remarked:
 "Overall we had an excellent week. The golf course was in great shape with the greens being particularly very good. The Caddy Masters looked after all our needs with a smile and a professional outlook every day. The Golf Reception were extremely helpful as were all the F&B staff. We will most definitely be returning as this is one of the best organised tournaments of the year for us."
Karen Nicholls, Millfield School Director of Golf, commented:
 "A fantastic visit once again. We are all made to feel so very special during the week. The feedback received from the pupils has been excellent. Very much looking forward to 2019 and trying to grow the event even more! Thank you to everyone at Desert Springs."
17-year-old Sophie Caldon with a handicap of 3, from Millfield School remarked:
 "It'll be sad to say goodbye to everyone here for the last time after four years, but every visit has certainly been something to remember. Thank you for all of your efforts. The course was in good condition as always and everyone made us feel so welcome. What a great experience!"
15-year-old James Gray with a handicap of 6, from CT Sports Academy remarked:
 "I enjoyed my time at Desert Springs so much! The course was in top condition all week and the off course facilities are outstanding. The staff were very helpful when practicing. Hope to be back next year."
16-year-old Evdokios Demetrios with a handicap of 7, from Loretto School remarked:
 "I so look forward to coming to Desert Springs every year, I feel very lucky to have this experience."
Neil Kendrick, Whitgift School Head of Cricket and Golf, commented:
 "Another brilliant week at Desert Springs. Everything is so well organised, nothing is left to chance. Look forward to seeing you all in April for our cricket camp, and most definitely we will be back for the Golf Championships again in 2019!"
18-year-old Alfie Fox with a handicap of +2, from Whitgift School remarked:
 "One of the best School trips I ever had, Kirk and his team couldn't have set it up any better, thank you."
12-year-old Joe Gould with a handicap of 16, from Reed's School remarked:
 "It was the best from start to finish! Can't wait to come back next year!"
The students, coaches and school staff were accommodated in some of the privately owned Apartments, Townhouses and Villas normally reserved for holidays and short breaks at Desert Springs and the resort's executive chef was on hand to cater for the special dietary requirements of individual players dining in the Crocodile Club and El Torrente Restaurant.
Millfield, Bradfield, Loretto, CT Sports, Reeds, Lancing & Whitgift School competed in the 'V Desert Springs & Millfield European Schools Team Championships'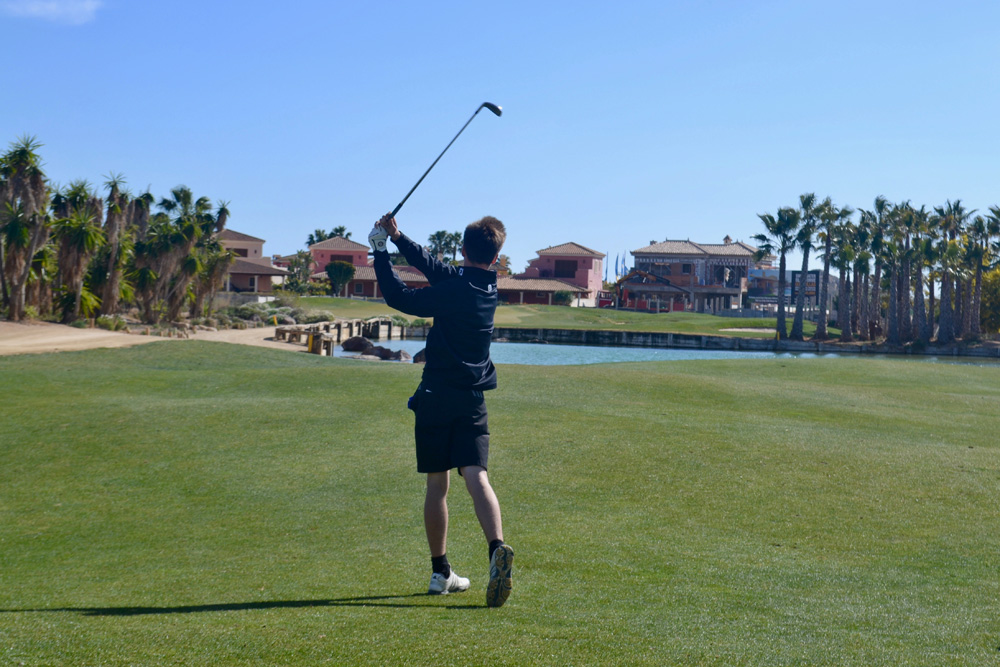 A student plays their approach shot on Hole 15 'Abyss' on the Indiana course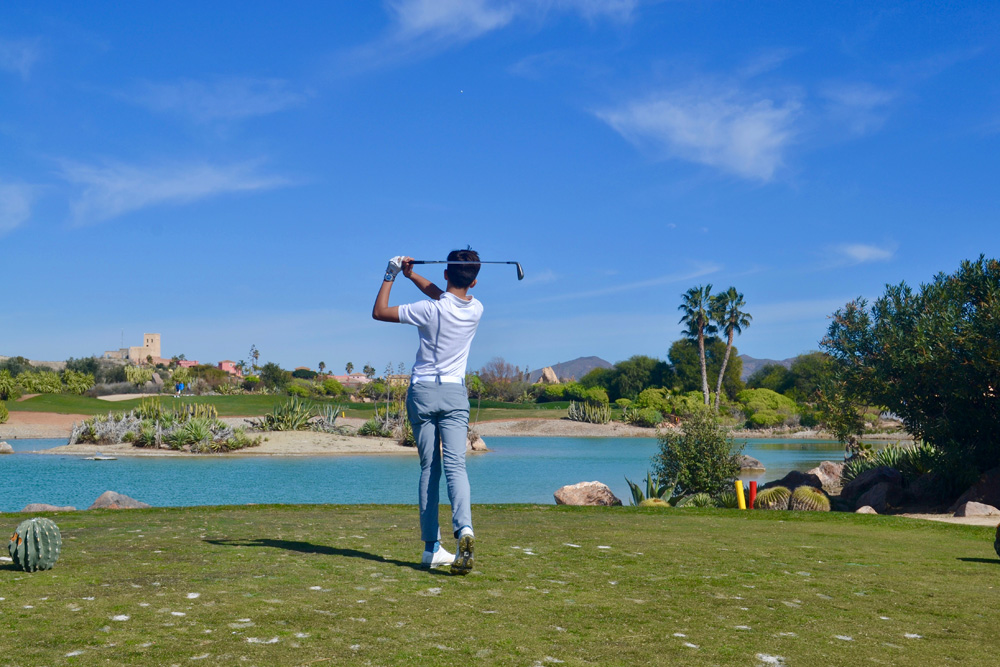 A student plays their approach shot into Hole 14 'Tiburon' on the Indiana course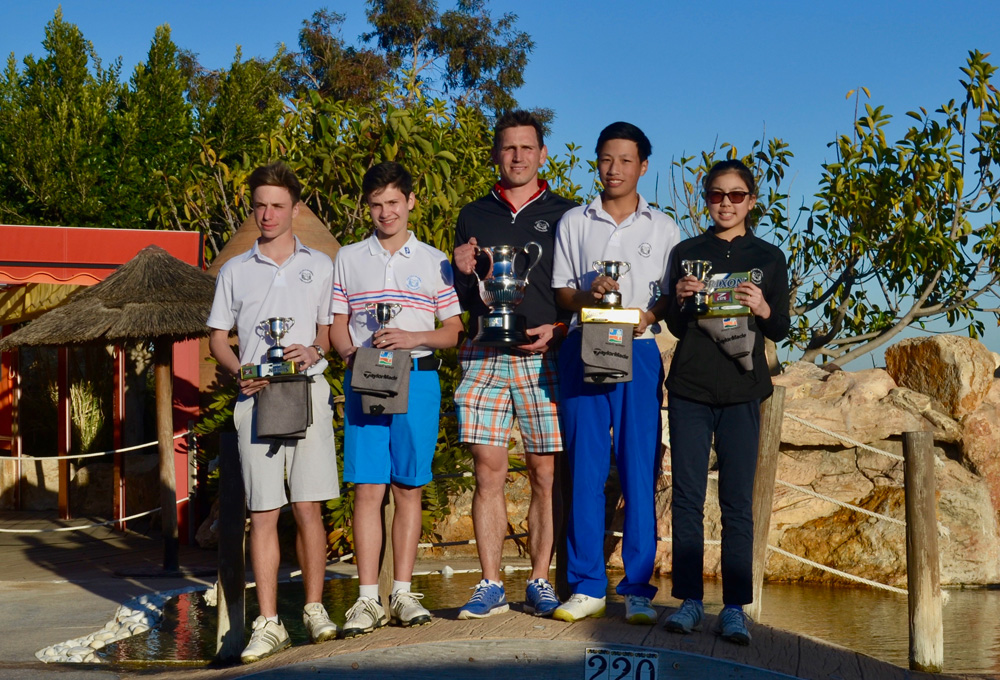 Loretto 3 Winning Team Members Jan Voltas Moreno, Philip Lyons, Rick Valentine (Director of Golf at Loretto Academy), Timothy Chan and Jolie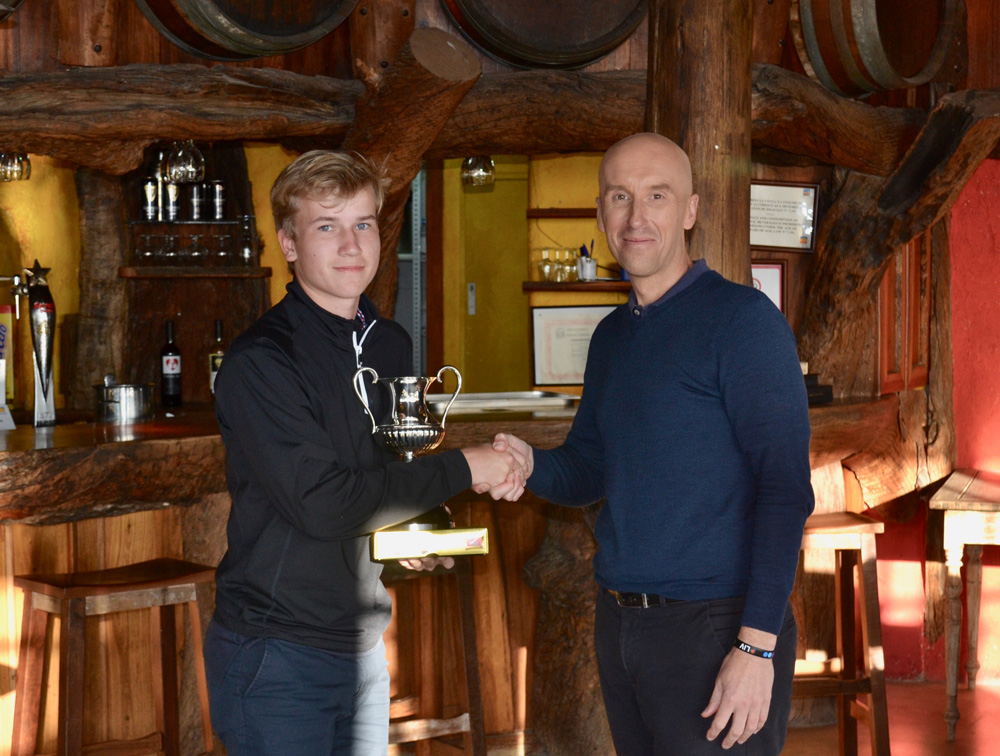 Weigo Weisner from Team 'Loretto 1' Winner of the Best Male Individual Scratch competition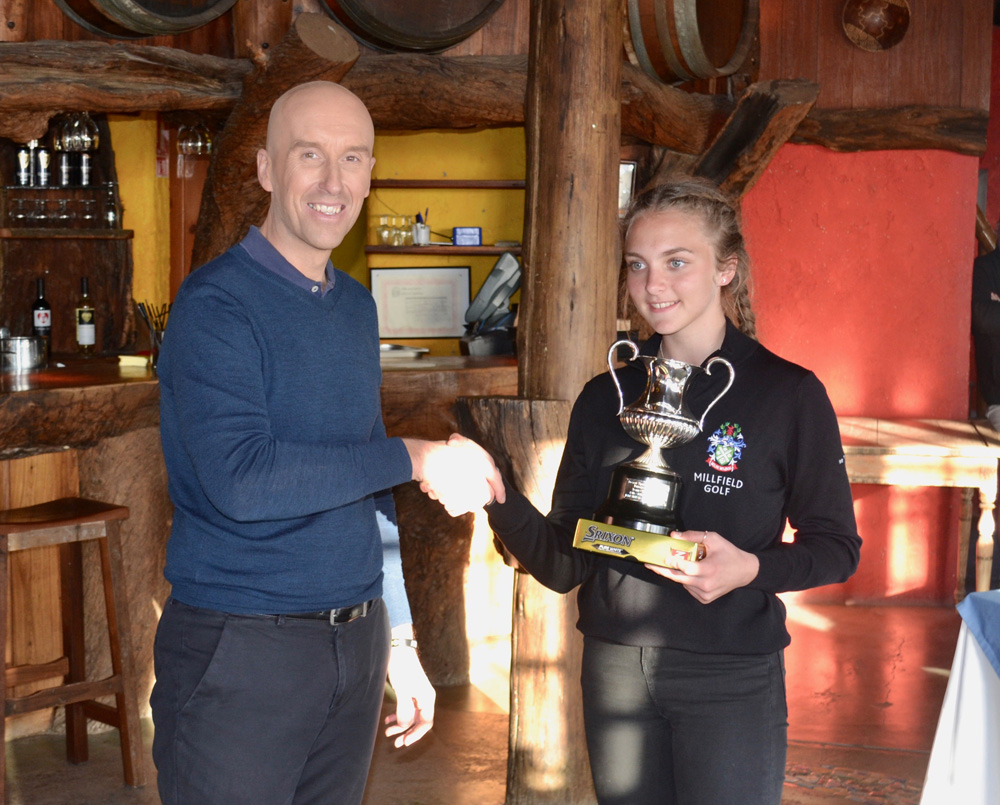 Ellie Lace from Team 'Millfield 2' Winner of the Best Female Individual Scratch competition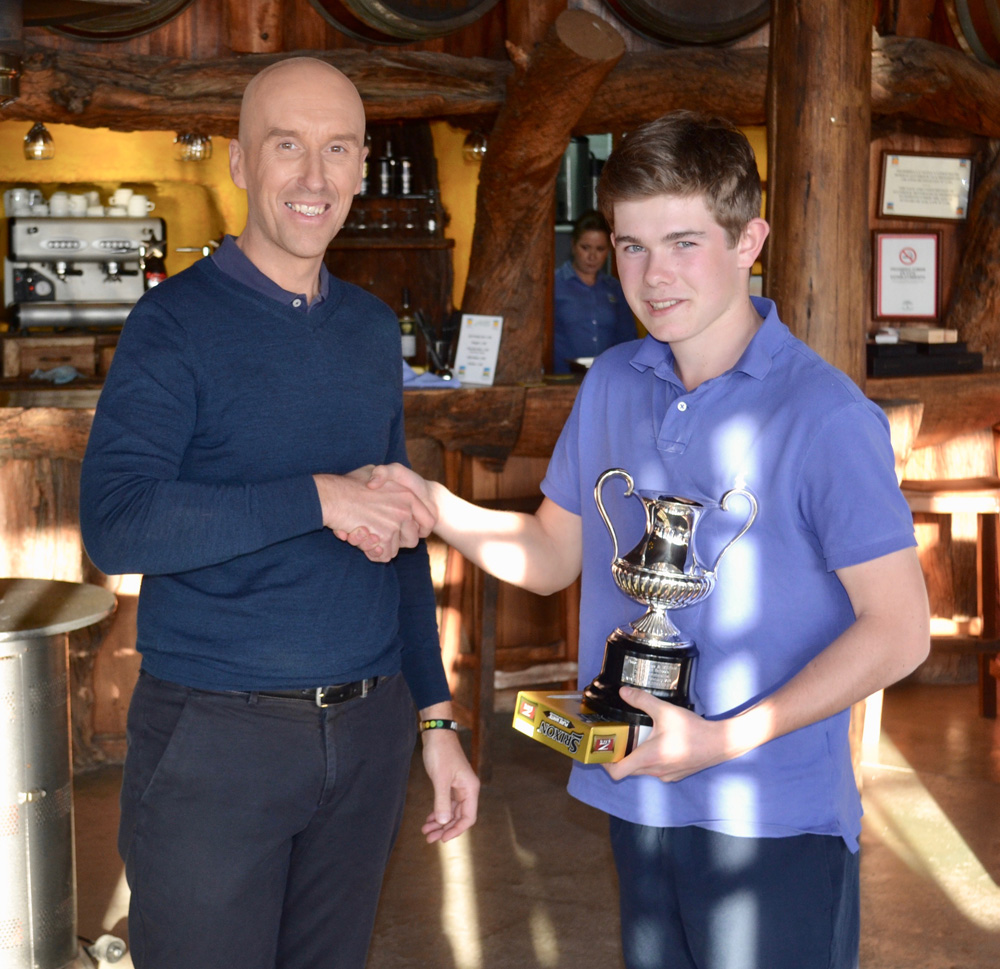 Matt Ruffell from Team 'Bradfield 2' Winner of the Best overall individual Stableford points score