From:

Daryl Kirby

Date:

Thursday 1st January, 1970

Subject:

Email from Daryl & Jenny Kirby to Peter Goodhall, MD of Desert Springs SL, from the new owners of 10 Desert Gold, a new Buenaventura Cottage at Desert Springs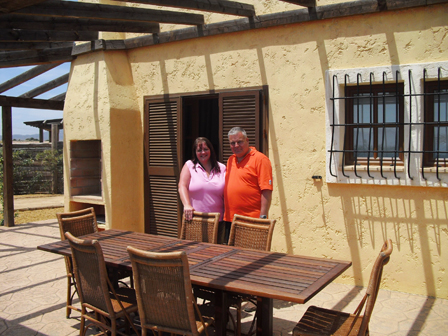 Daryl & Jenny Kirby, the new owners of 10 Desert Gold, a new Buenaventura Cottage at Desert Springs
 
Peter,
As you are probably aware, we are now the proud owners of 10 Desert Gold. After many enjoyable visits, we have now joined the family of Desert Springs.
We would like to take this opportunity to thank you and all your staff for their assistance and co-operation throughout the whole process. We would particularly like to thank both Paul and Inma (not sure of spelling) for resolving the issues generated by the bank and keeping us as calm and stress free as possible whilst things appeared to be breaking down (fairly normal for Spain as we understand). We have already thanked Paloma for her assistance and diligence in seeing this matter through to a successful conclusion and can now look forward to some happy times in our own place.
Thanks should also go to Paul Taylor without whose initial involvement and advice, this process would not have happened.
Many Thanks,
Daryl & Jenny