The objective of Home Buyer Services is to assist and guide you through every step of the home buying process, from Property Selection and Reservation of your property through to Legal Completion and Handover.
The acting head of Home Buyer Services is Simon Coaker, the Director of Marketing and Golf of The Almanzora Group Ltd. He can be contacted by e-mail to scc@almanzora.com
Playas del Almanzora's Commercial Managers will welcome you at the airport and transfer you to your accommodation.  They will arrange a tour of the area, showing you where the best beaches, restaurants and activities may be found.  They will make an appointment for you to inspect the properties you have selected and any others you wish to see.  They will answer your queries concerning purchase and assist you reserve the home of your choice.
Your Homebuyer Services Co-ordinator will then contact you immediately following the reservation of your property.  Your Co-ordinator will advise you about contract details, timings, options, extras, furnishings, landscaping, maintenance and insurance, etc. The Co-ordinator will be your first point of contact and liaison with the developer of the property and can provide information on progress and other matters throughout this period.
House purchase overseas is not the same as at home, where you can view progress as it happens.  It is our policy therefore to invite you to call your Home Buyer Services Co-ordinator, at any time, to enquire about progress. Your co-ordinator will be on the end of the telephone ready to assist you.  In this way, you can have up to the minute information, on the progress of your property precisely when you need it, e.g. before booking flights, etc.
For more information at any time in respect of Home Buyer Services or the services it can offer:-
Call in at The Desert Springs Resort Information Centre

Telephone Catherine Elelman on +34 656 256 698

E-mail Catherine on ce@desertspringsresort.es
The Home Buying Process
Buying an overseas home in Spain is not really much different, nor any more tricky, than in your home country, providing you buy from a developer known to be reputable and use a solicitor. Just as you would at home in fact!
Almanzora Bay Homes:
Are built by a sister company of one of the UK's most consistently successful developers

Are built to a higher than usual standard of construction, specification and finish.

Are inspected and certified during construction by Bureau Veritas, the independent Quality Control Company.

Carry a 1 year minor defects guarantee and 10 year structural insurance.

Have payments guaranteed by a substantial bank.

Come complete with proper licences and legal deeds.
The whole process of purchase is explained in:
Advice to viewers
Whilst availability and prices were correct at the time of posting on the site, both vary over time.  The valid availability and price shall be that published on the physical price lists current when a property purchase reservation is made. This reservation then guarantees availability and fixes the price for the period of the reservation.
Visiting prospective purchasers must check current availability and prices applicable for the time of their visit with The Almanzora Group Ltd before visiting.  
-
Legal Advice
The Consumer, Planning and Development Laws of Spain are robust and fully effective in protecting the interests of national and overseas Home Buyers alike.  Providing that is, that they place themselves within the protection of those laws by using an independent solicitor. We do not therefore offer any legal advice ourselves, other than that you should always employ a solicitor of your own in the purchase of any property at home or abroad.
We believe local solicitors to the area are best as they are already familiar with the local developers and developments, their planning and legal status, the standard conditions and terms of contract and finally the notaries and registrars of property.
Home Buyer Services are happy therefore to recommend independent solicitors in the area, who do not act for the developers in any capacity, and can obtain competitive quotes as low as 0.8% from them.
Mortgage Finance, Buying and Running Costs
Mortgages from local Spanish banks, secured on the Spanish property, are readily available on good terms.  The developer has normally arranged construction finance through a local bank and, as this is done on an individual, property by property, basis, the mortgage can be continued by the Home Buyer on revised terms or cleared by the Promoter, as suits the Buyer.
Home Buyer Services can therefore introduce the Home Buyer to English speaking local bank managers, who can generally arrange 25 year mortgages at 75/80% of valuation, subject to status. Bank valuations are normally at or near purchase price.  Interest rates are as low as 3%, with no cancellation fees and minimal set up and administration fees.  Offers are usually available within 48 hours, subject to the valuation, which usually takes 4 to 6 weeks.
Click below for a general illustrative guide to:
Standard Options and Extras
There are lots of individual ways in which your Home Buyer Services Co-ordinator can help you personalise your new home. These fall into two basic categories, Standard Options and Standard Extras.
Standard Options are those items concerning which you have a choice of style or colour and which are within the price of your home; these normally include such matters as choice of tiles and tile colours for kitchens and bathrooms, kitchen units, etc. Your Home Buyer Services Co-ordinator will arrange to go through all of these with you.
Standard Extras are a host of additional details, with which you may wish to enhance and individualise your home to suit your personal lifestyle.
Examples are:
Swimming Pools are included at a standard size in most villas.  However, all sorts of things can be done to personalise them and make them really special.  

Kitchens normally have most white goods as standard, but can also be fitted as extras with cooker hoods and extractors, microwaves, dishwashers, tumble driers, water softeners and osmosis inversa drinking water systems as extras.

Extra electrics can include additional halogen light points, power points (although a very comprehensive provision of these is included), external lights, electric garage doors, security systems and warm and cool air conditioning.

There are many other items, such as roof top lockers, floor safes, fly screens, etc.
Your Home Buyer services Co-ordinator will advise and help you with all of these.
Swimming Pools at Desert Springs
Swimming Pools are included, at a standard regular size, with skimmers, in the specification of most villas.
However, they can be made bigger, irregular or free form and have overflow or level deck systems. They can have extra terracing, steps, underwater lights or seats and can be gas heated and have pool covers.
Bubbler Pools and Jacuzzis can be added and can themselves have extra and different pressure jets, underwater lights and seats.
Villa Swimming Pools
Here is a selection of the many pools that we have built at Desert Springs to give you an idea of how much fun they can be:
Community Pools at Desert Springs
Here are some of the larger Community Pools enjoyed by the Owners of Country Cottages, Colonial and Courtyard Town Houses and Apartments:
Furnishings and Decorations
There are furniture, curtains, linen, domestic equipment and consumables packages, which you can contract directly for installation on handover. Our Home Buyer Service department deals with this, brought to you by Playas del Almanzora in conjunction with Muebles Aznar (Aznar Furniture) and Cortinas Gregorio (Curtains Gregorio).
The process normally starts with a no obligation meeting with representatives from each of these companies, who will help you to choose furnishings and fabrics, with an interpreter present. You will also receive lots of interior design advice to help you make the most of your property.
Once you have made your selection, a 50% deposit is required to confirm your orders and a file is opened for you in the office. If you then have any queries you can contact the Home Buyer Service Department. A period of 6 weeks is required for arrival of your furnishings and for curtains etc to be made. Should furnishings arrive or curtains be finished before you take over your property, they will be stored by the respective companies. 
Once you have received the handover of your property, installation takes place within a couple of days. After installation, The Home Buyer Service department and a representative of each of the principle two companies carry out an inspection to make sure all is in order and to ensure that you are happy with your purchases and then final payment is due.
It is a service that has taken the stress out of furnishing a new home from a distance for many of our clients.
Landscape and Garden Design Services
As part of our commitment to providing a complete service to all our clients, we are pleased to offer a variety of professional garden landscaping and maintenance services.
Amongst these services, we offer standard landscape packages designed to help you get the most out of your investment in the sun with simple but effective landscaping. These packages provide you with no hassle solutions; remember in the Almanzora, you can enjoy the al fresco lifestyle all year round.
Palm Garden
Delve into the shady undergrowth or meander over the soft, cooling lawn to escape the high heat and discover a world of never ending verve, relax to the sound of the swaying palm leaves a the cicadas summon in the balmy night.
Cactus Garden
A creative blend of plant, gravel and rock choices together with a craftsman's hand makes a restful haven bursting with intrigue. An ideal choice for low maintenance gardeners who like too spend their time enjoying the good life.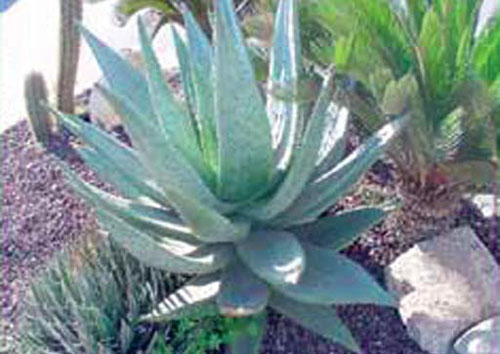 If you want something unique or have ideas of your own, you may also take advantage of our no obligation garden design service. At your request, we will arrange for you to meet our in-house landscape designer, who will share with you his experience of gardening in the Med. and you are free to ask questions about your concerns and discuss the specific requirements you have for your garden.
Below you can see rather a lot of examples of work we have completed for other clients;  they look so good we can't resist putting them all in!