The Pueblo Villas are based on the precise shapes of the old individual field houses, the traditional 'casas del campo' of The Almanzora Valley, reflecting the heritage of tradition.
There was a tremendous growth of these in the 19th century countryside to house the enormous increase in field workers, working to feed the new mining communities.  Sadly, many of these homes have now disappeared back into rubble and soil from which they were built, but if you look carefully you can see their ruins everywhere in the local landscape.
They started with a simple rectangular construction, with thick walls, buttressed corners and a flat roof. As the family grew, a mono-pitch roofed bedroom was added above, where it was cooler, and, if the money continued to come in, then another room was added above, with a roof 'a cuatro aguas'.
Our modern Pueblo Villas are of course built with all mod cons, with large terraces and pergolas in their own private gardens, but in clusters sharing beautiful individually landscaped gardens and swimming pools in semi-closed communities, with all the cost benefits implied. They are very tranquil and private.
The option to continue with the rustic style inside with natural 'rollizo' beams and solid natural wood features, a cottage fireplace, traditional style joinery, terracotta floors and traditional tiling, or alternatively to finish the interior in the style of a contemporary home with modern appeal is provided.
They all have large terraces at first floor level and a separate garage.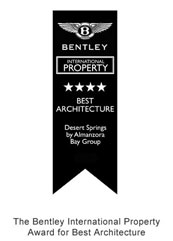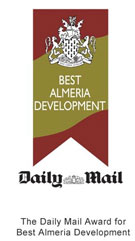 Pueblo Villas available for purchase
- 3 Beds from only €350,000       - 4 Beds from only €395,000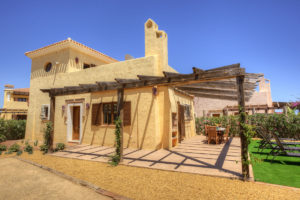 ---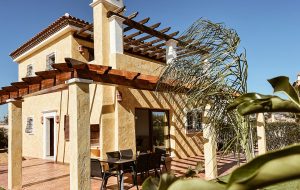 ---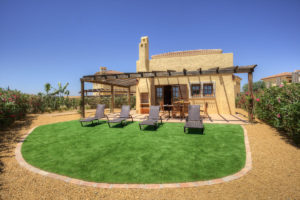 3 Bedroom Pueblo Villa
Availability:
Nearing completion
---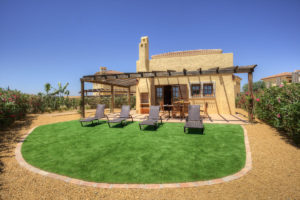 3 Bedroom Pueblo Villa
Availability:
Nearing completion
---
---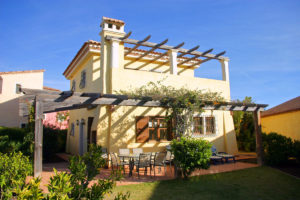 4 Bedroom Pueblo Villa
Availability:
Nearing completion
---