Texas Hollywood
Texas Hollywood/Fort Bravo is a Western-styled theme park in the province of Almería in Spain. Built in the early 1970s, it lies near the town of Tabernas. Around 1977, Rafa Molina, a stuntman, bought the set for US$6,000 to improve his job opportunities if the set was to be used for filming.
In the early 1980s, he started charging visitors money to tour the set. Mock shoot-outs and barroom brawls were later added, and one of the buildings was converted into a full saloon. It is still a working film set and is visited and preferred more by film enthusiasts.
Book Now : (+34) 678 679 387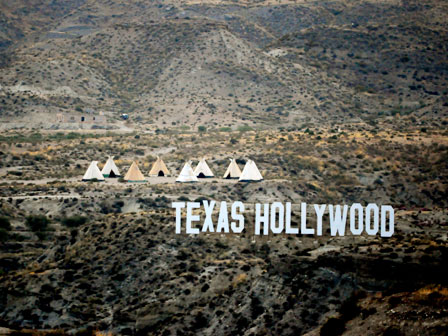 Oasys / Mini Hollywood
Oasys (before known as Mini Hollywood) is a Spanish Western-styled theme park, located near the town of Tabernas. Originally known as Yucca City, the set was designed by Carlo Simi and built for Sergio Leone's For a Few Dollars More in 1965. It was also used as a set for other films, such as The Good, the Bad and the Ugly (1966).  After filming of The Good, the Bad and the Ugly was completed, the extras in the project bought the set and ran it as a tourist attraction. They were later bought out by a hotel group.
The park features daily cowboy stunt shows, such as a mock bank raid and a re-enactment of the final moments of Jesse James. It also has a swimming complex, abandoned gold mine, Cowboy style saloon, a Fun Barn for children's activities, a zoo with birds and big cats in cages and many mock western stores.
Book Now : (+34) 678 679 387
Western Leone
Western Leone is a Western-style theme park, it is the smallest of three such theme parks in the Tabernas Desert; the other two being Mini Hollywood and Texas Hollywood.
Western Leone was originally built to film Sergio Leone's Once Upon a Time in the West (1968); the large red house, around which much of the scenes in the film revolve, is maintained as an attraction, along with other buildings of a Western town. It has also been used to film other spaghetti westerns.
In 1970, a fortress was built a short distance from Western Leone. This structure was used as a set for El Condor and later films. The fortress fell into disrepair by 1986.
Book Now : (+34) 678 679 387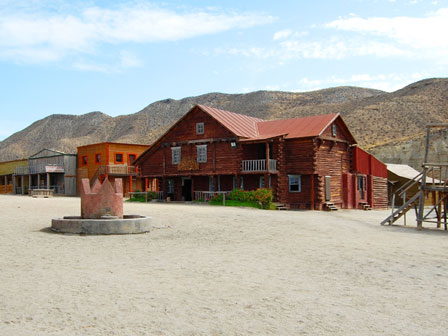 IMPORTANT NOTE: Desert Springs Resort can arrange activities on your behalf, but does not accept any responsibility for any risk, liability, damage or any other consequence resulting from the carrying out of this activity.