Go-Karts
Karting in Garrucha, a great time for all the family. Race round the tracks in these amazing desert surroundings; compete with your friends and family.
Timetable - Open every day except on rainy days.
| | |
| --- | --- |
| September to June | 11am to 2pm and 4pm to 8pm |
| July and August | 11am to 2pm and 5pm to midnight |
| Easter | 11am to 2pm and 4pm to 10pm |
Big Track
F-300
17€ for 8 minutes
(adults and youth over 14 years)
F-200
12€ for 8 minutes
(adults and children over 12 years)
F-200 adapted
12€ for 8 minutes 
(kart accelerated and brake on the steering wheel)
Super infantil
10€ for 8 minutes
(experienced children aged 10 to 12 years)
Small Track
Tandem
10€ for 8 minutes
(1 adult + 1 child)
Children
8€ for 8 minutes 
(children between 5 and 10 years)
Book Now : (+34) 678 679 387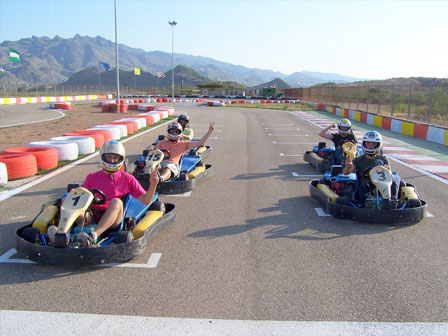 Horse Riding
There are many riding centres throughout Almeria with the 'Club Hípico Vera' located closest to the resort.
They provide classes and one to one lessons as well as cross country horse riding.
The facilities provided are excellent with ample parking for all types of vehicles along with guest changing rooms.
Book Now : (+34) 678 679 387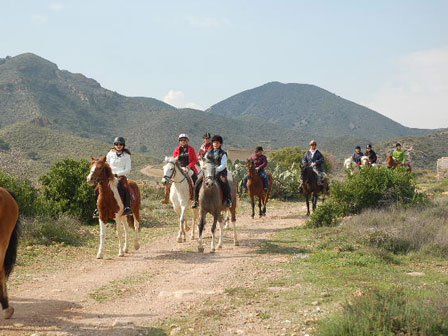 Sierra Nevada Ski Resort
With 110km of pistes over 1200 vertical metres, famous for being a place where you can ski in the morning and sunbathe on the coast, by the afternoon, the Sierra Nevada is the only ski resort in Andalucia, and is located at Pradollano, about 30km from Granada city.
A visit can be combined with a trip to Granada city and the famous Alhambra Palace. This is Europe's most southerly ski resort, it is small in comparison to other European resorts. it is at higher altitude than most and the air tempurature is higher than most. The facilities are considered first class and it has hosted numerous national and international ski and snowboard events.
It is now also gaining popularity with mountain bike enthusiasts, opening their cable cars and lifts in the summer months for some epic downhill cycling.
Book Now : (+34) 678 679 387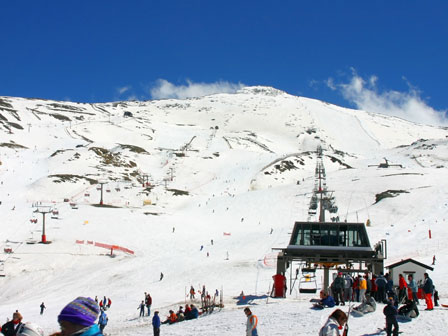 Indoor Swimming Pool - Mariana Pineda
Located in the neighbouring town of Vera, approx. 10 minutes transfer from Desert Springs Resort, The Mariana Pineda – indoor swimming pool offers users of all ages the opportunity to learn to swim and also access 'Aqua Gym' courses conducted by trained personnel, which aims to enhance cardiovascular health as well as ease muscle fatigue, improve coordination and flexibility.
The facilities provided are well suited in particular for Triathlon groups and other training groups of all categories; Elite, Professional or amateur.
The indoor pool has 6 swimming lanes with additional facilities including; changing rooms for groups, female and male, a gym and skilled and trained personnel on hand to provide assistance when required.
Book Now : (+34) 678 679 387
Water Park - Vera
The Water Park in Vera is just 10 minutes away from the Resort, an oasis of fun for the whole family. A day you can all enjoy, from swimming pools to slides, to wave machines, picnic areas, bars and restaurants.
Tickets can be purchased at the Lodge Reception located at the Clubhouse with the added benefit of not having to queue.
Book Now : (+34) 678 679 387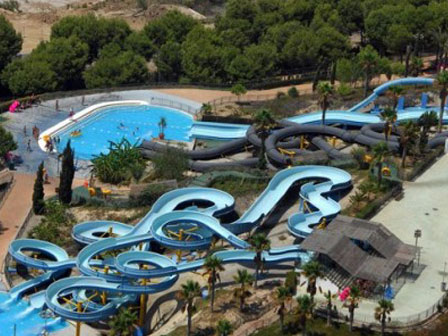 IMPORTANT NOTE: Desert Springs Resort can arrange activities on your behalf, but does not accept any responsibility for any risk, liability, damage or any other consequence resulting from the carrying out of this activity.