Who We Are
The Almanzora Bay Group is a Spanish group of companies including Desert Springs S.L. , Bahia del Almanzora SL,  Villaricos SL and Playas del Almanzora SL. It is a separately owned sister group to The Robert Hitchins Group in the UK, one of the country's most consistent and successful private residential and commercial developers.
The objectives of the Almanzora Bay Group in the Almanzora are the creation of a wide range of opportunities for a better quality of life for both residents and visitors alike and the development of high quality residential tourism as a viable long-term alternative economy for the Almanzora, its people and its new residents.
Desert Springs SL is developer of the Leisure Life concept; The Desert Springs Family Resort and Golf Club, the Desert Springs Academies of Golf & Cricket, The Crocodile and Sierras Clubs.

Bahia del Almanzora SL is developer of the Beach Life concept at Playa Marques, an uninterrupted three and a half kilometre long stretch of sandy beach front nearby.

Villaricos SL is developer of the Village Life concept at Villaricos, an existing refurbished coastal fishing village, alongside Playa Marques.

Playas del Almanzora SL is the Spanish holidays and sales agent for the group in Spain and also provides administrative services.

The Almanzora Group Ltd is a British subsidiary of The Robert Hitchins Group in the UK, it is not part of the Spanish group, but acts as principal sales and holidays agent in the UK and rest of Europe for the Spanish projects of the Almanzora Bay Group and others. It is the owner of this web site and the rights of copyright therein.
The Almanzora Bay Group is:
Experienced and substantial
Committed to the long term
Consistent and successful
Dedicated to quality
The Almanzora Group Limited
The Manor, Boddington, Cheltenham Glos GL 51 0TJ
Registered Office: St. Brides House, 10 Salisbury Square, London, EC4Y 8EH
Registered No: 1800291
VAT No: 408 3771 48
What We Do
The Robert Hitchins Group
Founded in 1958 by Robert Hitchins and expanded since 1975 by Stephen and then his brothers, Jonathan and Jeremy Hitchins, the Robert Hitchins Group specialises in residential and commercial development in the west of England and in South Wales.  It has built over 15,000 quality homes.  The Group also has interests in cereal farming and cattle breeding, for which its Simmental cattle have won the Royal Agricultural Society's Burke Trophy on two occasions.
The Almanzora Bay Group
A strategic decision was taken in 1985, to invest long term in the Almanzora coast of Spain. This was a relatively undeveloped and unspoilt region, then actively looking for large private groups to respond to the public investment resulting from Spain's recent entry into the European Community.  It represented an extraordinary opportunity to create some really magnificent and exciting quality projects of a sort that could no longer be contemplated elsewhere and to do so in a newly accessible area that was very different from Europe's existing tourist regions.  Many years of preparation later, the Almanzora Bay Group is putting the Almanzora back on the map, with some real quality concepts that will create long-term value and prosperity in the region.
Robert Hitchins Properties
In recent years Robert Hitchins has concentrated on large-scale strategic land development, urbanisation and its expanding commercial developments. It has completed in excess of 1,500,000 sq ft of commercial properties, including offices, retail, factories and warehouses.  Robert Hitchins Properties has been Estates Gazette Property Company of the Year in Wales. The Group currently has ten Business Parks under development and management, covering a total of approximately 200 hectares.  Its Urban and Residential Property Services Division currently manages and maintains over 1,500,000 sq ft of commercial premises. Robert Hitchins Corporate Clients include British Telecom, Tesco, Group 4, Hitachi Zosen, Federal Express,  Halifax Pension Nominees, Norwich Union,  Scottish Life, London Life,  Pearl /AMP, Royal London, HSBC, Capita, EADS, Logica, The BBC, Welsh Water, Signal Armalite.
The Hitchins Family Trust
Another important activity is The Hitchins Family Trust, a group funded charity, which has in the past made significant commitments to the Children In Need, Music in Churches, The Injured Jockeys Fund, The Kosovo Fund, Gloucester Cathedral, St. John's Ambulance, Guernsey Lifeboats, amongst other causes, and which at present is totally committed to The Gloucestershire Community Foundation.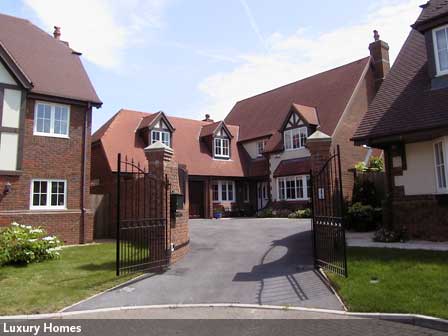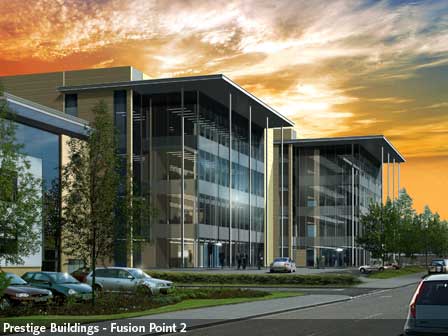 Other 'life changing' Resorts connected with Almanzora and Desert Springs
Explore the Wilderness of Kenya with Cheli & Peacock…
A 'safari' is one of the most romantic and adventurous vacations you will ever take; the cliché "it will change your life" holds true. Cheli & Peacock operates up-market; exclusive and bespoke safaris for clients that still want the 'real safari' experience. Over 23 years of rapturous client feedback and support from all corners of the globe is testament to their personalized safaris. The best of the best is what a 'holiday of a lifetime' is really about. Stephen Hitchins has interests in the following lodges and camps founded and run by the excellent operator Cheli & Peacock.