18th HOLE MEN'S TEE EXTENSION
NOW OPEN FOR PLAY
Dear Member / Property Owner,
We are pleased to advise that the works to extend the right-hand side of the Men's tee on hole 18 by four metres, to act as a further preventative measure against golf balls entering properties located on the right-hand side of the hole has now been completed.
The tee is now approximately 45 m2 larger, and by keeping the tee markers to this extended area the angle to carry the properties is, as a consequence of the large palm trees located in front of the ladies tee, effectively shut down.
This angle will also encourage players to aim their tee shot further to the left side of the centre of the fairway, providing an added benefit by affording the player a better angle of approach to the green for their second shot.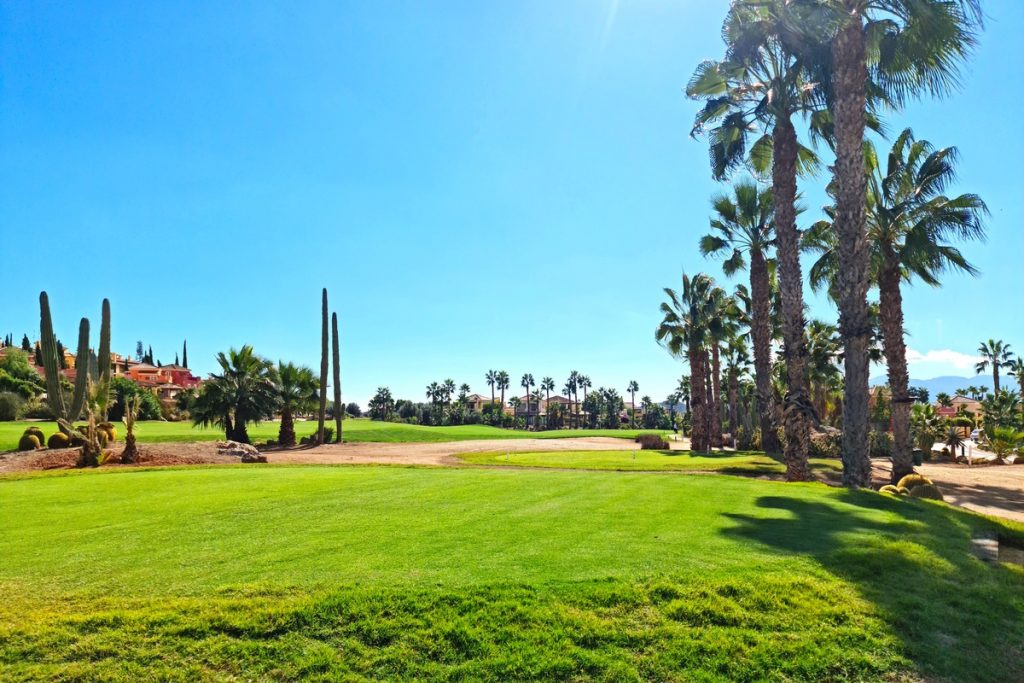 Hole 18 – New Enlarged Men's Tee