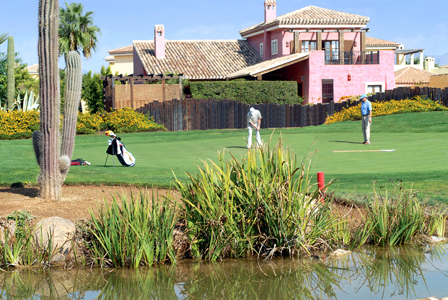 A new David Lloyd Resort opening this month at Desert Springs (pictured here) in south-east Spain offers holiday homes for sale on a shared-ownership basis at prices as low as £24,000
Desert Springs Resort, Europe's only international award-winning luxury family resort and championship desert golf course, located in the Almanzora region of Almeria in south-east Spain, has been selected by David Lloyd Resorts for their offer of holiday homes for sale on a shared-ownership basis at prices as low as £24,000 including potential investment benefit.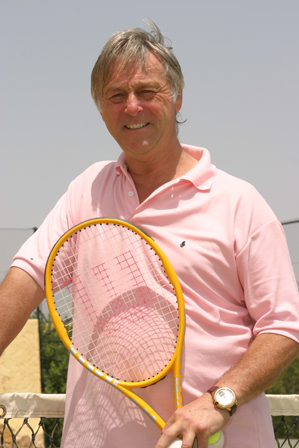 David Lloyd pictured at Desert Springs.
Former British tennis ace David Lloyd earmarked Desert Springs as an ideal location for the expansion of his business during a visit in July last year. In a radio interview with Jon Gaunt of the Sun online radio station Sun Talk, he said that he had been encouraged to visit Desert Springs by his friend Sir Ian 'Beefy' Botham who owns a holiday home there. David praised what he described as "a great resort" with good year-round weather and easy access from the UK.
Now, through The David Lloyd Resort at Desert Springs, properties can be purchased on a shared-ownership basis for the first time on the luxury complex. They range from two-bedroom apartments to three-bedroom townhouses set in mature gardens, with some of the properties overlooking the resort's par 72, 18-hole Indiana golf course.
Simon Coaker, sales and marketing manager at Desert Springs, commented that David Lloyd's ownership scheme is attractive because it is based on a shared asset purchase between a set number of individuals. "David Lloyd Resorts uses this principle to provide individuals with the opportunity to share in, and enjoy, exclusive property ownership that may previously have been unobtainable as a sole investor".
Explaining how the scheme operates, Nick Lawrence, sales and marketing director of David Lloyd Resorts, said: "Each property is divided into 13 shares, and sold at three different price levels which are based on seasonality. Shared owners hold a share in a chosen property based on the amount of equity invested, but all share equal occupancy rights. Each share entitles the owner to four weeks usage each year. These are two weeks reserved from a choice of price bands and two 'freedom' weeks enabling owners to explore the flexibility of the David Lloyd Resorts exchange programme by staying in our properties in Phuket, Canada, the West Indies, Turkey and Cyprus."
He added: "Our business plan for Desert Springs is for each property to be sold after 10 years with the proceeds and hopefully profits being returned to the owners proportionately to their equity investment."
For further information contact: The David Lloyd Resort
Telephone: +44 (0) 1372 824 518