Twenty (20) members of Bear Cricket comprised of a 'Development and Invitation Squad', accompanied by Head Coach Adam Brown, assisted by Coaches; Andrew Duckworth, Robert Taylor and Dave Weston, are now back in England having completed a successful 4-day training camp between Wednesday 19th – Sunday 23rd February at Desert Springs Resort, Europe's only international award-winning luxury family resort and championship desert golf course with its very own dedicated Cricket Ground and Academy, in the Almanzora region of Almeria, Andalucía in south-east Spain.
Dave Weston / ECB Level 3 Coach commented;
"Desert Springs has excellent cricket facilities to work on any aspect of your game.
The climate is perfect, the grass net pitches are superb, and the match ground pitch is good with even bounce and some pace.
I would highly recommend the complex to anyone serious about improving their cricket."
Thomas Booth, Bear Cricket Analyst remarked;
"This is my second visit to Desert Springs and I can safely say that the service, staff and facilities are faultless.
I've loved both trips and will no doubt be returning.
All of the staff are very welcoming and are happy to help at all times and Nick Gaywood is ever present and does his utmost to make sure everybody's experience of Desert Springs is memorable."
Grass net practice, both bowling and batting took place at the Cricket Academy. Strength and conditioning work, running, speed and agility work was completed at the Cricket Ground and Gym at the Sierras Sports Club, and two competitive matches took place at the Cricket Ground on Thursday 20th & Saturday 22nd February ending in a 2-2 draw.
Bear Cricket players said of their pre-season training experience at Desert Springs Resort:
"An all-round good trip. Brilliant cricket facilities and very good apartments – bedding, showers and furniture all nice and clean.
A good trip with nice people who looked after us and made it very enjoyable." George Booth
"During our stay we were looked after to a high standard and there was a wide variety of food at meal times.
The training ground allowed you to cover a range of skills and the ground was kept to a high standard. The match ground wicket had something for batters and bowlers." Sam Gatenby
To view the video of the Desert Springs Cricket Ground & Academy Click Here
The players and coaches were accommodated in some of the privately-owned apartments reserved for holidays and short breaks at Desert Springs and the resort's executive chef was on hand to cater for the special dietary requirements of individual players dining in El Torrente Restaurant.
For further information:
Nick Gaywood
ng@desertspringscricket.com
+44 7793 558 132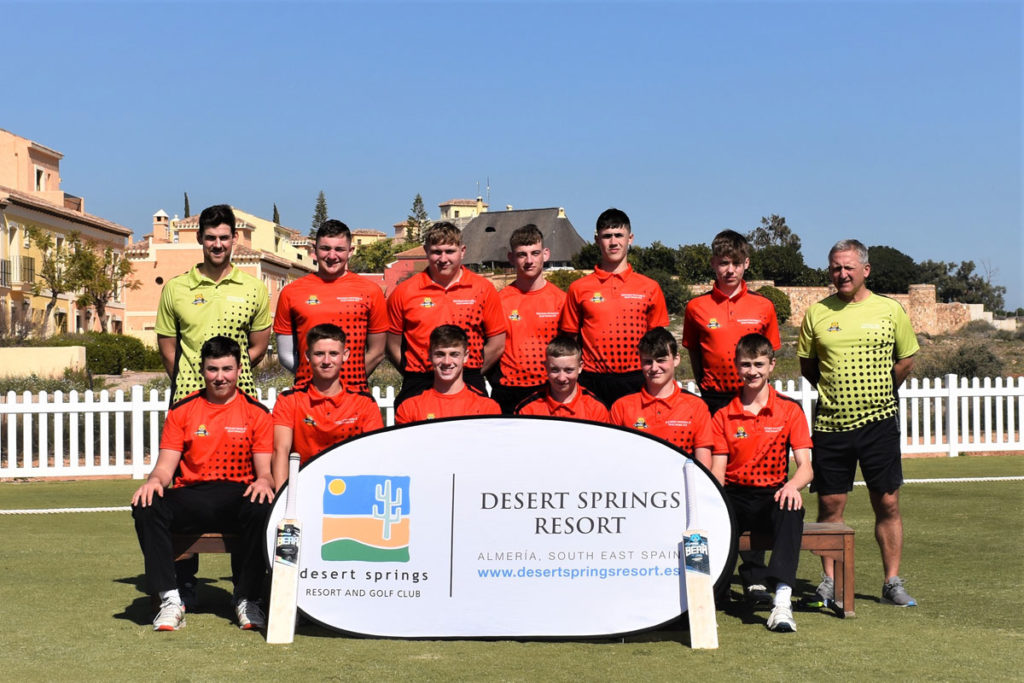 Bear Cricket 'Development Squad' Pre-Season Winter Training Camp at Desert Springs Cricket Ground & Academy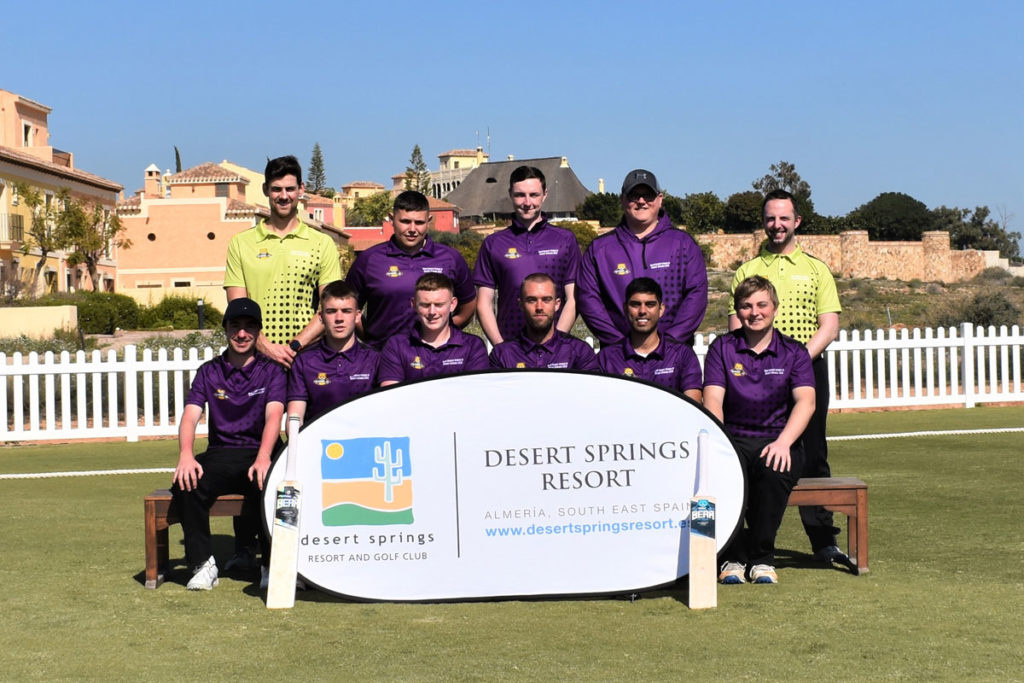 Bear Cricket 'Invitation Squad' Pre-Season Winter Training Camp at Desert Springs Cricket Ground & Academy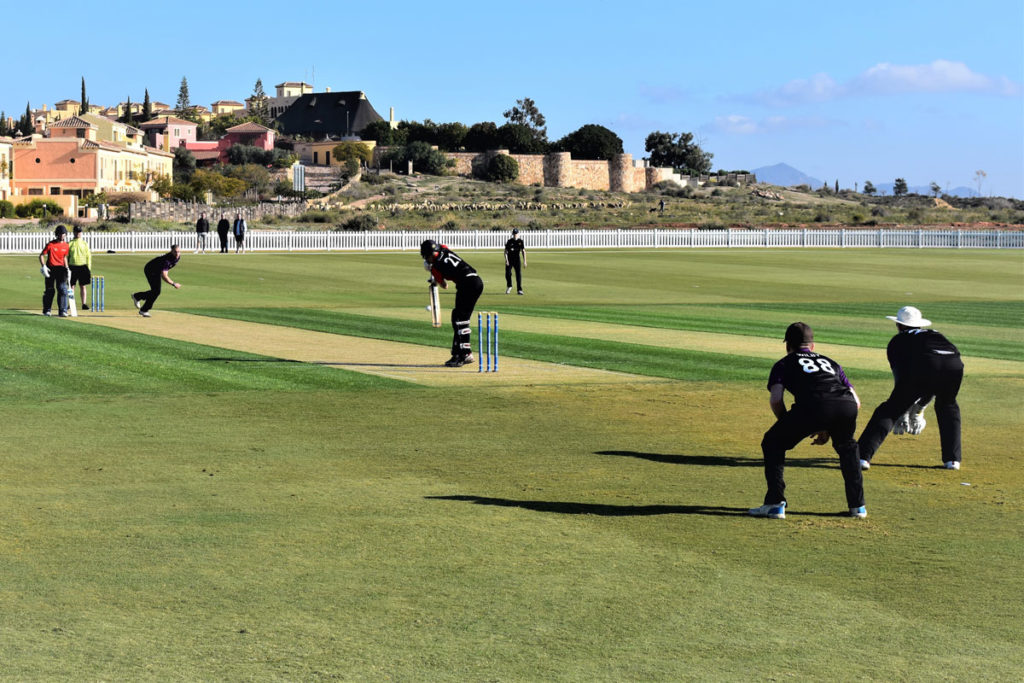 Bear Cricket competitive T20 Match taking place at the Desert Springs Cricket Ground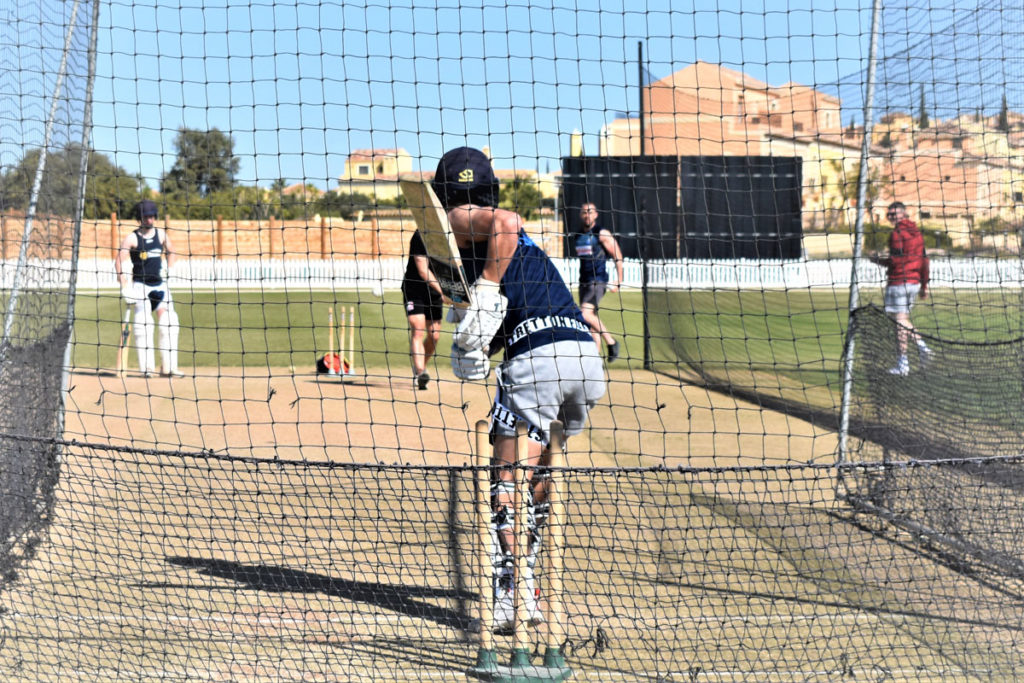 Bear Cricket training session taking place at the Desert Springs Cricket Ground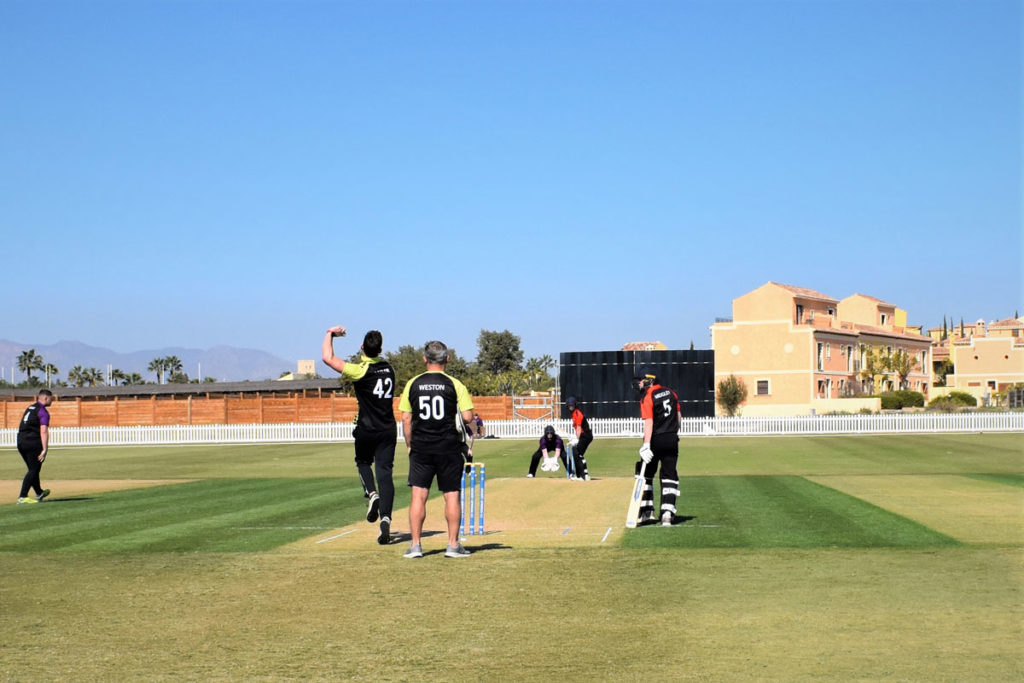 Bear Cricket Match taking place at the Desert Springs Cricket Ground