Nineteen (19) members of the Bear Cricket Winter Tour, accompanied by Tour Organiser and Head Coach Adam Brown, assisted by Coaches; Tom Craddock and Matthew West, with Ben L'anson and Sam Gatenby responsible for live streaming of matches are now back in England having completed a successful 4-day training camp between Monday 8th – Friday 12th November at Desert Springs Resort, Europe's only international award-winning luxury family resort with its very own dedicated ICC accredited Cricket Ground & Academy, in the Almanzora region of Almeria, Andalucía in south-east Spain.
Bear Cricket players said of their winter tour camp experience at Desert Springs Resort:
"My first trip to Desert Springs has been great fun and successful overall. The staff are all friendly across all departments and very helpful. The accommodation is well looked after, clean and spacious.
The cricket facilities are great and perfect for some off-season training.
The match ground is especially well looked after." Jake Vickers
"The trip to Desert Springs has been very enjoyable. The weather has impressed despite it being mid-November.
The lads and I have all been really impressed with the accommodation, facilities and food and a round of golf was a perfect way to round off the tour as well. All in all, a good trip."  Stuart Lister
Grass net practice, both bowling and batting took place at the Cricket Academy. Strength and conditioning work, running, speed and agility work was completed at the Cricket Ground and Gym at the Sierras Sports Club, and two competitive matches took place at the Cricket Ground on Wednesday 10th & Thursday 11th November.
To view the video of the Desert Springs Cricket Ground & Academy Click Here
The players and coaches were accommodated in some of the privately-owned apartments and villas reserved for holidays and short breaks at Desert Springs and the resort's executive chef was on hand to cater for the special dietary requirements of individual players dining in El Torrente Restaurant.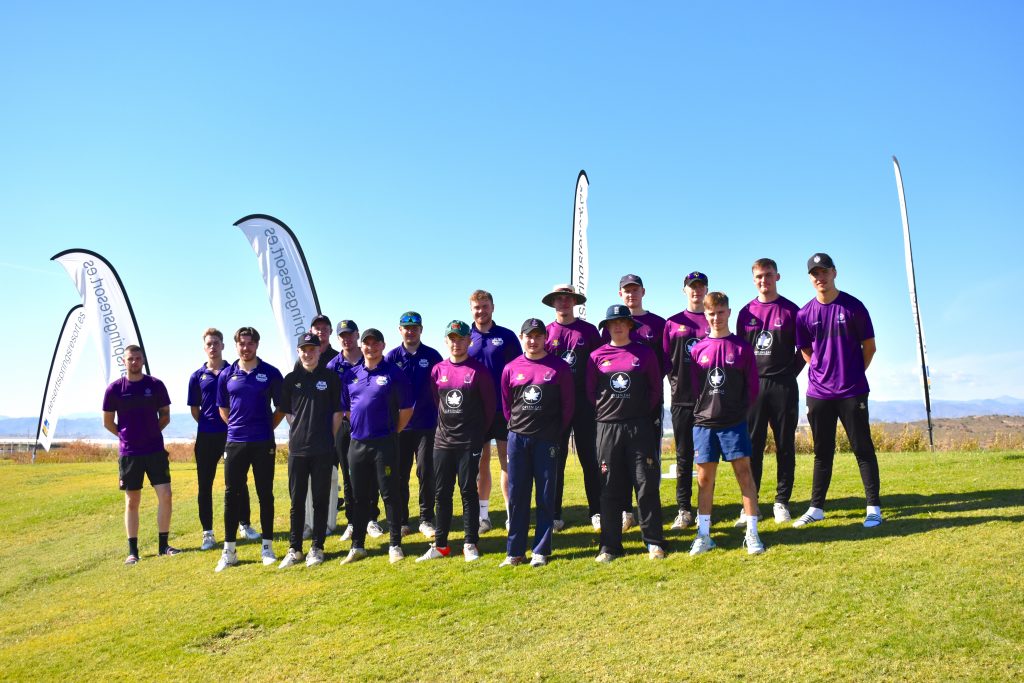 Bear Cricket Winter Tour Camp at Desert Springs Cricket Ground & Academy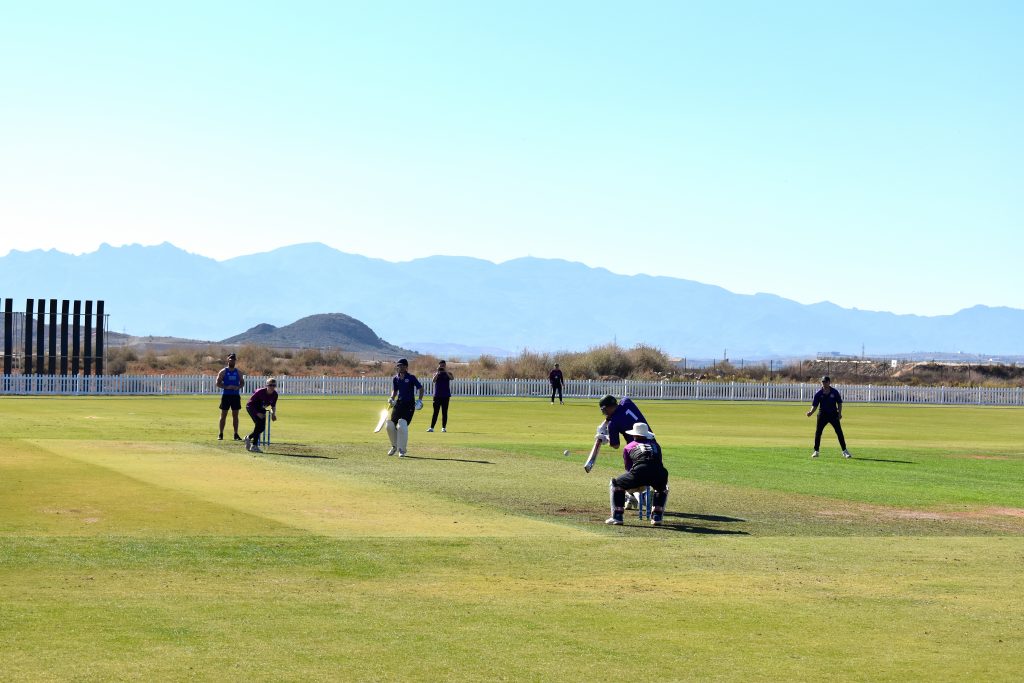 Bear Cricket competitive T20 Match taking place at the Desert Springs Cricket Ground
Bear Cricket Match taking place at the Desert Springs Cricket Ground