Bear Cricket will be following in the auspicious footsteps of Ireland's U19 Men's National Cricket Team by by completing a four (4) day warm weather training camp with matches at the ICC accredited Desert Springs Cricket Ground & Academy between Monday 8th – Friday 12th November.
Bear Cricket Managing Director, Adam Brown has planned a series of visits to Desert Springs with the vision of allowing talented young cricketers the opportunity to experience first-class facilities in a professional environment.
The Bear Cricket training camp will comprise twenty-nine (29) talented players and five (5) coaches, all of whom will be spending their time completing a specific and carefully planned programme of numerous training sessions each day covering technical skills, fielding drills, bowling and batting, strength and conditioning and both individual and group activity.   
Grass net practice, both bowling and batting will take place at the Cricket Academy. Strength and conditioning work, running, speed and agility work will be completed at the Cricket Ground and Gym at the Sierras Sports Club, and competitive matches shall take place at the Cricket Ground on Wednesday 10th & Thursday 11th November.
To view the video of the Desert Springs Cricket Academy Click Here
The players and coaches will be accommodated in some of the privately-owned Apartments at Desert Springs and the resort's executive chef will be on hand to cater for the special dietary requirements of individual players dining in El Torrente Restaurant.
The Desert Springs Cricket Ground which shall be host to Bear Cricket matches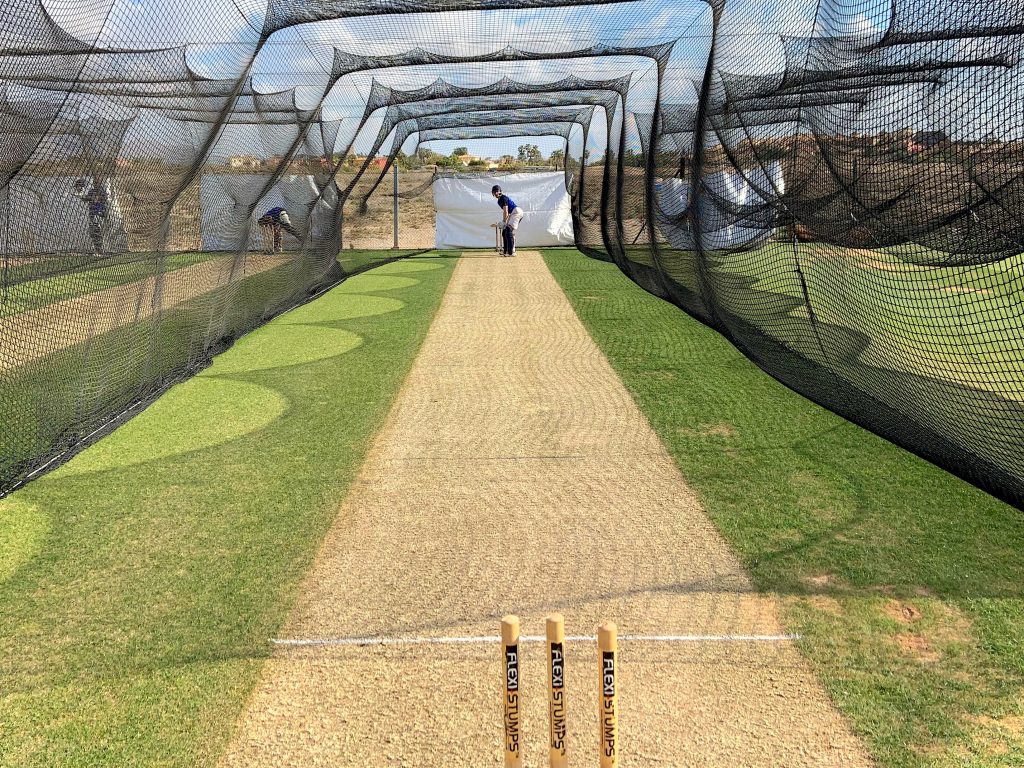 The Cricket Academy wickets