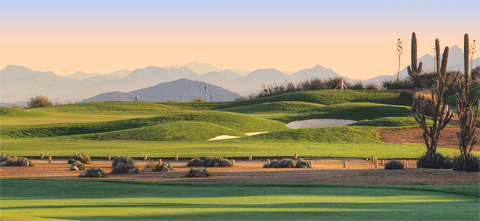 After the long hot summer I´m looking forward to a mild Autumn with great activity at Desert Springs.
Below is the list of golf events to be held at Desert Springs during the remainder of October 2012.
The Desert Classic, Saturday 13th and Sunday 14th October, with Menu of the Day lunch included.
Autumn Trophy, Thursday 25th of October.
Captain's Long Charity Weekend – Wednesday 24th – Saturday 28th October:
Wednesday 24th – Excursion to a marble factory in Macael at 09:30hrs. Lunch and Transfers included.
Friday 26th – Attend the Olympics Golf Skills Challenge in the morning (11.00hrs) at the Golf Academy. In the afternoon (17.00hrs), we have prepared a lecture at the Crocodile Club "The Making of Desert Springs" by Joel Lodé, followed by the Social Roll-Up:
Chief Botanist at Desert Springs Joel Lodé commented:
"An amazing experience: How to recreate American desert landscapes by building a desert golf course in Southern Europe. Success is there: naturalists and environmentalists applaud the job accomplished on land where wildlife had previously disappeared due ancient crops. Since the installation of the resort and desert golf course, it is astonishing to realise that there are now more than 430 species of wild fauna and more than 400 species of autochthonous plants thriving. This lecture shows how it is possible to conceive, to accomplish and to support a biological balance; to improve biodiversity, to reduce the consumption of water, and to allow the harmonious establishment between the inhabitants of a family and golf resort with it's haired, scaled or feathered visitors. We can now find at Desert Springs more than 200 species of cacti and other succulents representing approximately 38,000 plants all over the resort. The lecture is an absolute must!"
Saturday 27th of October: Captain Sergio Texas Scramble Competition. The Theme of the Day is the 2012 London Olympics; dress like your country heroes! Flamenco evening with International Buffet at the Crocodile Club, Olympics outfit required.
Sunday 28th of October: Past Captain´s Team Challenge with Menu of the Day.
I certainly hope we will all meet up again and have a wonderful time at Desert Springs.
Sergio Saavedra- Club Captain
For further information: Sergio Saavedra
Tel: +34 649 957 522
E-mail: sergiosaavedra@registradores.org