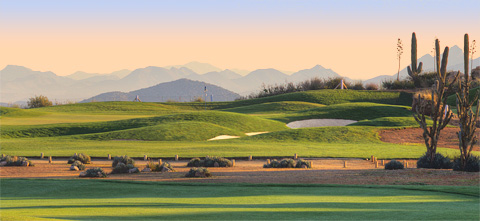 Dear Club Member / Resident,
Please remember the following Golf Events will take place during Easter at Desert Springs. Our next committee meeting is scheduled on 18th March 2013 and any suggestions from you would be appreciated.
We start with four very important Competitions at the end of MARCH / APRIL
The Easter Cup – Sunday – 31st March.
The Club Championship & Handicap Salver – Tuesday and Wednesday – 2nd & 3rd April.
The Captain´s Drive-In – Friday – 5th April.
The Indiana Masters – Saturday and Sunday – 13th & 14th April.
Social Reminder:
The Captain's Drive-in – 5th April. This year tee off will be 10am to avoid the early morning dew. Dress Code for the golf is your home club shirt/sweater (hopefully not rain gear!). The theme for the evening meal in the Croc Club will be "D/DD" so get creative for a great night.
The Desert Springs Golf Club Committee is looking forward to seeing you all at Desert Springs,
Richard Dunphy – Club Vice Captain
For further information contact: Richard Dunphy
Tel: +353 876 672 932
E-mail: radunphy@eircom.net