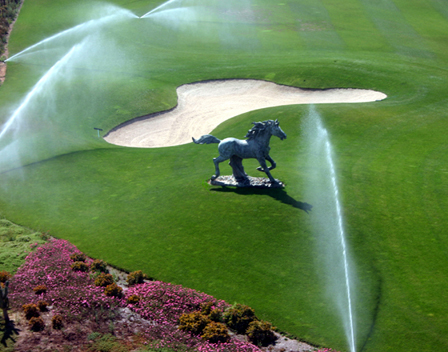 The Desert Springs Golf Club Committee, which holds office for the period 1st April 2011 – 31st March 2012, held its last official Committee meeting on Monday, 9th of January 2012. At that time it was proposed and approved that a Club Treasurer be introduced as a Committee Member at the commencement of the 2012 Captaincy year.
It is the opinion of the Committee that a Club Treasurer will be an asset to the Club, providing valuable input in such matters as:
Assisting the Club Captain with the financial statements and processes from the different charity-related events.
Coordinating the Prize Funds from each Golf Competition.
Collecting and processing any Members Funds for any unofficial events.
Desert Springs will shortly be announcing the holding of its annual election for members to choose a Vice- Captain and two members for each of the Club's Handicap and Competitions Committees, for the period 1st April 2012 through to 31st March 2013. This annual election will also include the facility of election by the members for a Club Treasurer.
If you request any further information, then please contact Desert Springs Club Captain Wikkie de Graaf.
For further information contact: Wikkie de Graaf
Email: wdegraaf45@hotmail.com
Telephone: +34 655 411 673