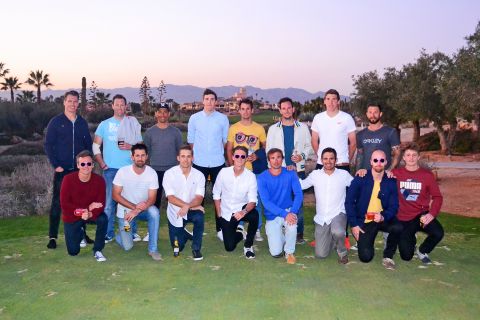 Somerset County Cricket Club players during their last evening following their Pre-Season Winter Training Camp at Desert Springs Cricket Academy
Somerset County Cricket Club players are now back in England having completed a successful nine (9) days of warm weather pre-season cricket and fitness training between Wednesday 4th & Thursday 12th March at Desert Springs Resort, Europe's only international award-winning luxury family resort and championship desert golf course with its very own dedicated Cricket Academy, in the Almanzora region of Almeria, Andalucía in south-east Spain.
Matthew Maynard, Somerset CCC Director of Cricket and his team of five (5) staff accompanied twenty-one (21) players who completed bowling, batting and fielding practice as well as strength and conditioning training sessions as they stepped up their physical preparations for the upcoming 2015 season.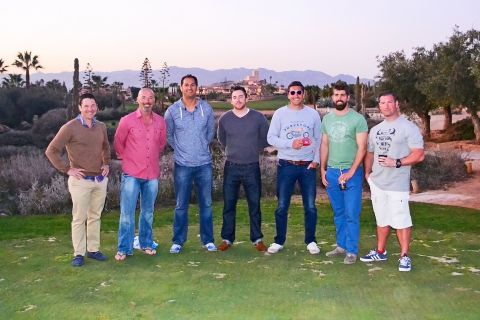 Somerset County Cricket Club staff (Left to Right) Guy Lavender Chief Executive, Matthew Maynard, Director of Cricket, Jason Kerr, Assistant Bowling Coach, Steve Snell, Director of High Performance, Paul Tweddle, Assistant Coach, Jamie Thorpe, Lead Physiotherapist and Darren Veness, Strength & Conditioning Coach
Jason Kerr, Somerset CCC Assistant Bowling Coach, commented:
"The cricket training facilities are excellent and I enjoyed my stay."
"I enjoyed the camp and am already looking forward to returning!"
"Excellent training camp, great facilities, food and gym."
Those were the remarks made by Somerset CCC Academy Director Steve Snell and Strength & Conditioning Coach Darren Veness respectively.
Marcus Trescothick has hailed his participation in Somerset's pre-season tour to Spain as having gone "brilliantly" as he completed his first overseas cricket trip for almost five years.
The Somerset captain said the pre-season trip had reminded him of how much he had enjoyed tours when he was younger.
Trescothick had previously endured a number of issues with touring overseas, having withdrawn from England's tours of India and Australia in 2006 owing to a stress-related illness. He later withdrew from Somerset's pre-season tour to the United Arab Emirates in 2008 for the same reason, and returned from India after completing only two matches of the county's 2009 Champions League T20 campaign.
When Somerset qualified for the tournament in 2011, Trescothick had no intention of travelling, so last week's trip to the Desert Springs resort represented a significant step forward for the 39-year-old.
"Last week was great – it was the first time I've been on a pre-season cricket trip for a number of years, so that was a nice feeling, to get away and get a bit of sun on the back, and do a bit abroad," he said.
"You forget what it's all about. I'd forgotten what touring was like – and the week I spent reminded me how much I used to enjoy it.
A bit of cricket in the morning, a bit of golf in the afternoon, and go from there – I really enjoyed it."
On the experience as a whole, Trescothick said completing the trip had shown him he was "generally moving in the right direction", and not only in terms of his cricket.
"It went brilliantly – I couldn't ask for more," he said. "It's great that you get the extra preparation time, so already you've had a week out on grass – then you're coming back here a week ahead of where you need to be."
"I think it just gives you that extra little bit of confidence that you need to know that you're generally moving in the right direction – not just cricket-wise but also in terms of lifestyle and those things."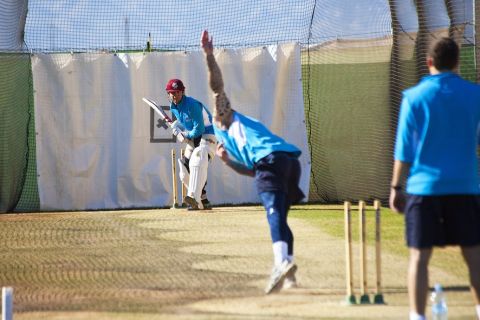 'Somerset CCC Nets Practice Session' at the Desert Springs Cricket Academy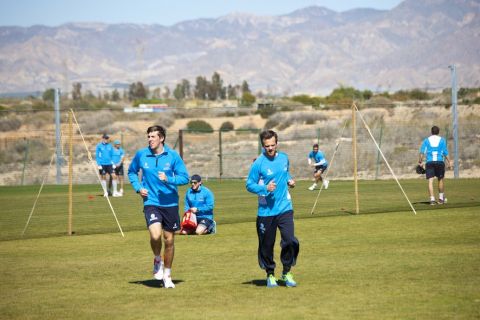 'Somerset Fielding Session' at the Desert Springs Cricket Academy
The training camp worked on a specific and carefully planned programme covering technical skills, strength and conditioning and both individual and group activity.
The players and coaches were accommodated in some of the privately owned Villas & Townhouses normally reserved for holidays and short breaks at Desert Springs and the resort's executive chef was on hand to cater for the special dietary requirements of individual players dining in El Torrente Restaurant.
For further information contact: The AlmanzoraGroup Ltd
Tel: +44 (0) 1242 680 299