We are delighted to announce that the Cricket Ireland U19 Girls will follow both Cricket Ireland Men's and Women's 1st XIs in attending Desert Springs Resort. A seven (7) day pre T20 World Cup training camp will be held between Monday 28th October – Tuesday 3rd November at the ICC accredited Desert Springs Cricket Ground & Academy.
The team will be spending their time completing a specific and carefully planned programme of numerous training sessions each day covering technical skills, bowling and batting, strength and conditioning and both individual and group activity.
Grass net practice, both bowling and batting will take place at the Cricket Academy. Strength and conditioning work, running, speed and agility work will be completed at the Cricket Ground and Gym at the Sierras Sports Club.
To view the video of the Desert Springs Cricket Academy Click Here
In addition to net practise at the Cricket Academy, scenario based match practise will take place on the ICC accredited Desert Springs Cricket Ground; as will a T20 match on Sunday 20th October at 10:30am, against a XI from Tom Flowers Cricket Coaching who are taking part in the Desert Springs u16 Festival of Cricket.  As always spectators are more than welcome to attend this fixture.
The players and coaches will be accommodated in some of the privately-owned Apartments at Desert Springs and the resort's executive chef will be on hand to cater for the special dietary requirements of individual players dining in El Torrente restaurant.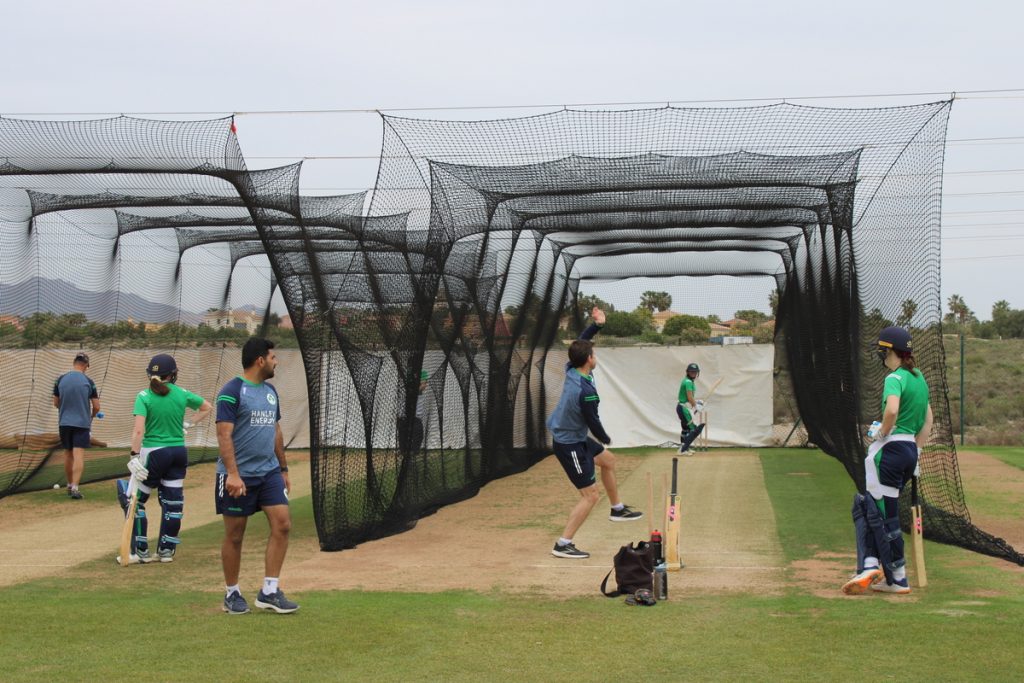 Cricket Ireland Women train in the Cricket Academy Nets.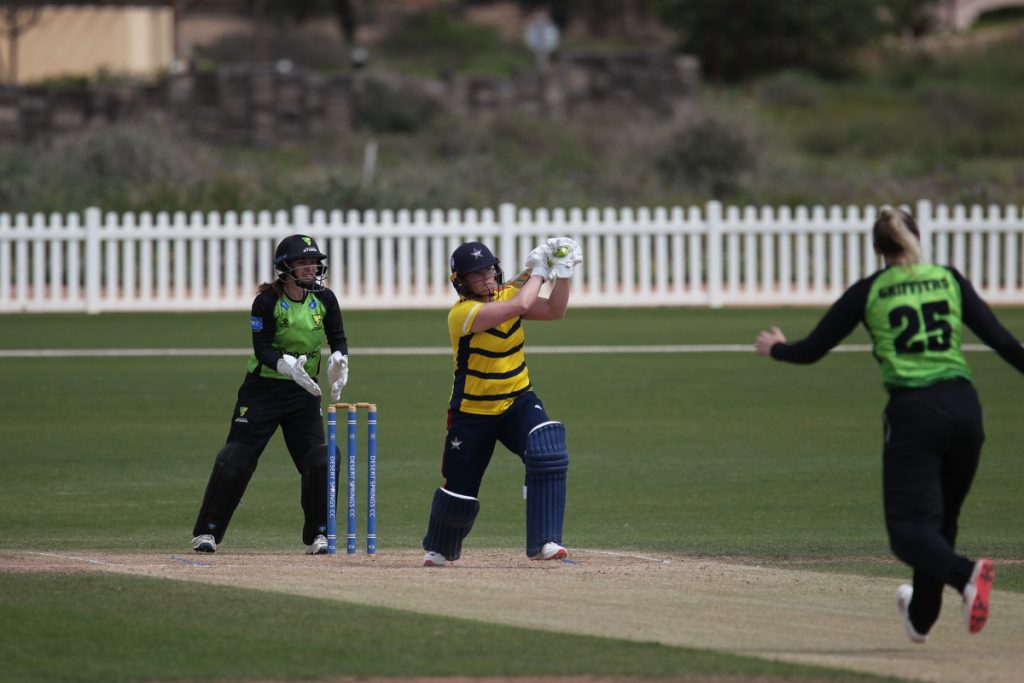 Womens Cricket on the ICC Accredited Match Ground at Desert Springs Resort