Cricket Spain have now completed a four (4) day High Performance Training camp comprising twenty-one (21) players and three (3) coaches at Desert Springs ICC accredited Cricket Ground & Academy between Thursday 24th – Monday 28th March.
Cricket Spain at The Desert Springs Cricket Ground
 Due to some uncharacteristic poor weather during their stay, the planned programme of preparation was adapted accordingly.
The team spent their time completing a specific and carefully planned programme of numerous training sessions covering technical skills, bowling and batting, strength and conditioning and both individual and group activity.
Cricket Spain Coaching Staff, Corey Rutgers Head Coach (centre), Sameer Nayak Ass.Coach (Left) & Alister Priddle S&C Coach (Right)
Grass net practice took place at the Cricket Academy whilst strength and conditioning work, running, speed and agility work was completed at the Cricket Ground and Gym at the Sierras Sports Club.
Desert Springs Cricket Academy
Corey Rutgers, Cricket Spain National Coach remarked;
"Obviously the weather conditions have not been ideal, but we have made the most of our time.
It's the first time we have had twenty-one men for the High-Performance Camp in the new system, so a lot of the boys were meeting each other for the first time. They had a splendid time, a lot of team bonding, a couple of hikes, some team building activities and thankfully, the weather gods were nice to us at the end so we got a bit of cricket in and we got to see the players play."
Cricket Spain complete High Performace Camp at Desert Springs Resort S&C practice at the Desert Springs ICC accredited Cricket Ground
Talking of the Academy wickets Corey Rutgers commented;
"Awesome to have four live nets going at one time.  
When you've got twenty-one guys you want everybody to be getting enough volume and work in.
We got a lot out of it and the boys absolutely loved it."
 The players and coaches were accommodated in some of the privately-owned Apartments and villas at Desert Springs and the resort's executive chef catered for the special dietary requirements of individual players dining in the Crocodile Club Restaurant.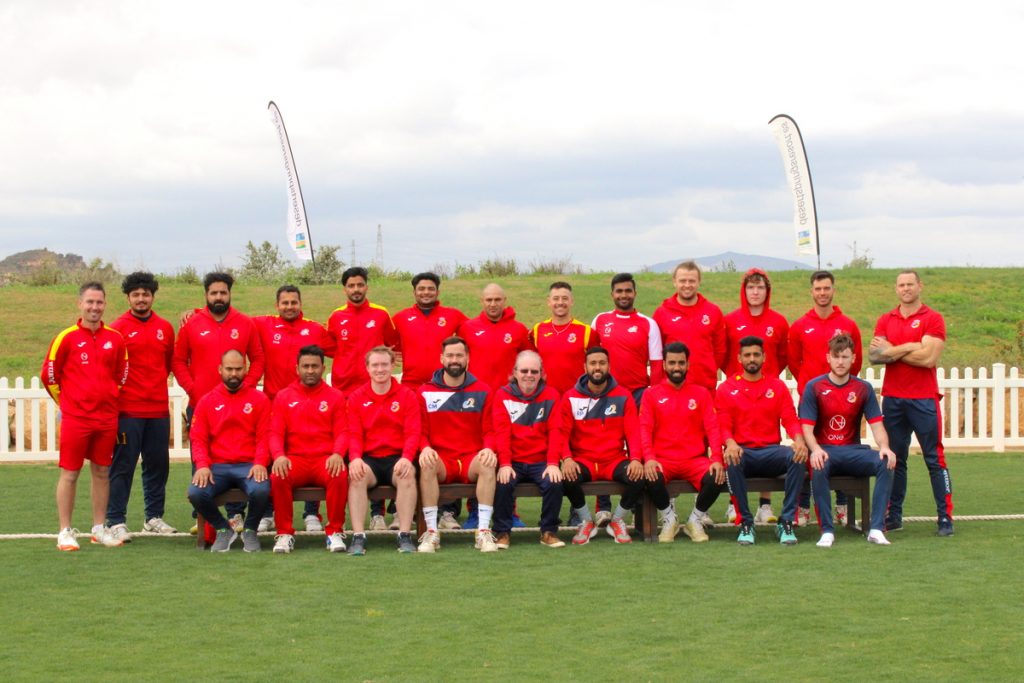 Cricket Spain at The Desert Springs Cricket Ground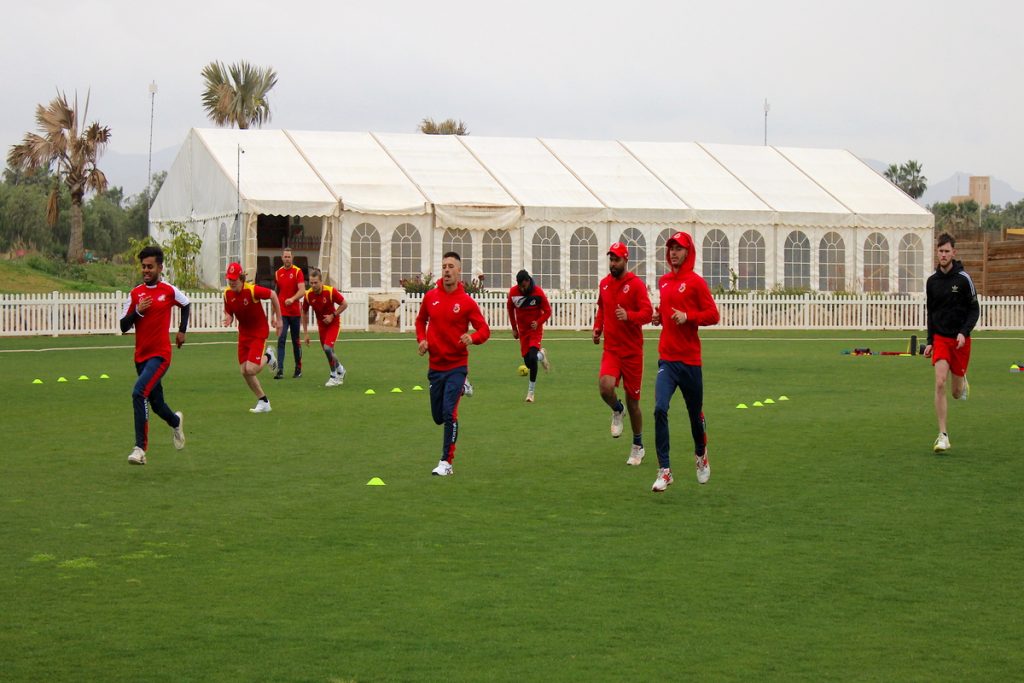 S&C practice at the Desert Springs ICC accredited Cricket Ground
Cricket Spain Coaching Staff, Corey Rutgers Head Coach (centre), Sameer Nayak Ass.Coach (Left) & Alister Priddle S&C Coach (Right)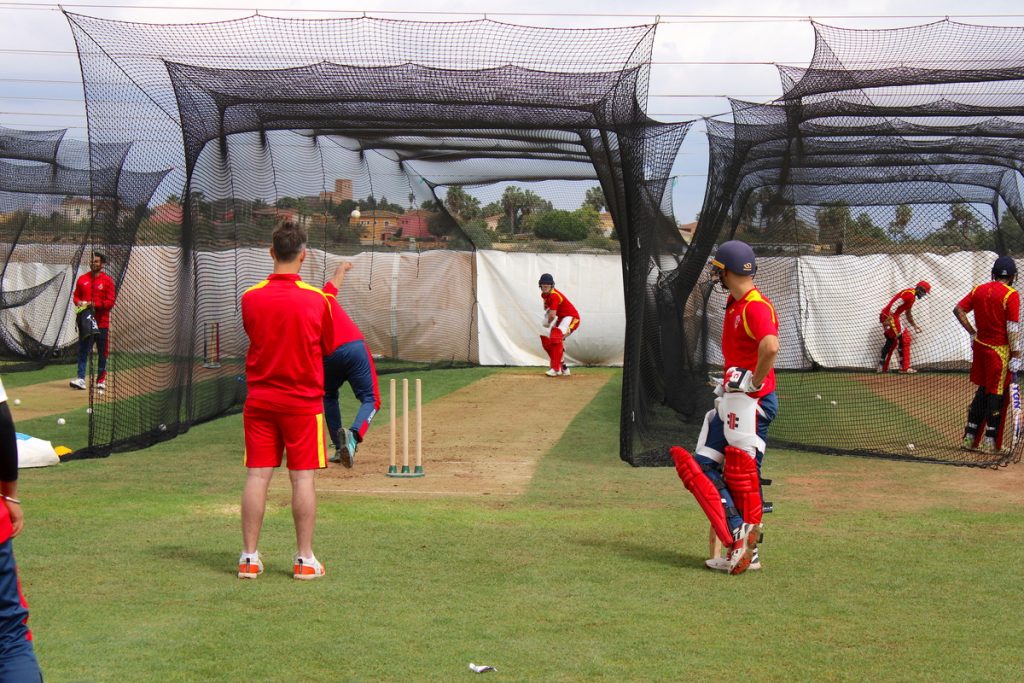 Desert Springs Cricket Academy