The national team of Cricket Spain will be stepping up their preparations for the 2022 campaign with a four (4) day High Performance Training camp at Desert Springs ICC accredited Cricket Ground & Academy between Thursday 24th – Monday 28th March.
The Desert Springs Cricket Ground which shall be utilised by Cricket España during their pre-season training camp
Twenty (20) players and three (3) coaching staff will be part of the unit that will be involved in a mixture of high performance training, plus matches against the RAF and GKT University who are also at the venue during the weekend.
The team will be spending their time completing a specific and carefully planned programme of numerous training sessions each day covering technical skills, bowling and batting, strength and conditioning and both individual and group activity.
Grass net practice, both bowling and batting will take place at the Cricket Academy. Strength and conditioning work, running, speed and agility work will be completed at the Cricket Ground and Gym at the Sierras Sports Club.
It comes as important preparation prior to Spain's International T20 series v's Norway and Guernsey, and also as helpful preparation before the ICC T20 qualifiers in Belgium later this summer.
National Coach Corey Rutgers was quoted as saying;
"Very much looking forward to bringing the squad back together with some new fresh faces and energy. It's a big 2022 for everyone involved in Cricket España, and we are confident we are tracking in the right direction as a nation.
The squad has been working hard all winter on our fitness program, and we all can't wait to use the fantastic facilities at Desert Springs and get the season going".
To view the video of the Desert Springs Cricket Academy Click Here
The players and coaches will be accommodated in some of the privately-owned Apartments and villas at Desert Springs and the resort's executive chef will be on hand to cater for the special dietary requirements of individual players dining in the Crocodile Club Restaurant.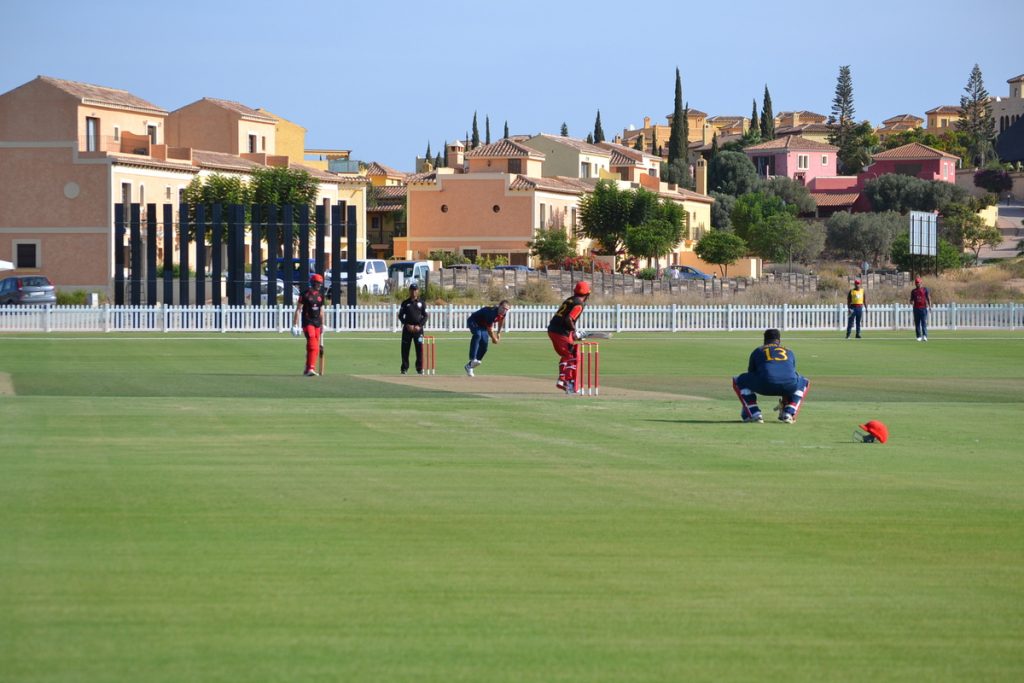 The Desert Springs Cricket Ground which shall be utilised by Cricket España during their pre-season training camp