Derbyshire CCC are now back in the UK having completed a seven (7) day pre-season training camp comprising seventeen (17) players and six (6) coaches at Desert Springs ICC accredited Cricket Ground & Academy between Monday 7th – Monday 14th March.
As part of their preparation, the team spent their time completing a specific and carefully planned programme of numerous training sessions covering technical skills, bowling and batting, strength and conditioning and both individual and group activity.
Grass net practice, both bowling and batting took place at the Cricket Academy. Match simulations, strength and conditioning work, running, speed and agility work was completed at the Cricket Ground and Gym at the Sierras Sports Club.
Ajmal Shahzad, Derbyshire CCC Ass. Coach & Bowling Coach remarked;
"We benefited from a combination net practices, double day sessions, with fielding and conditioning sessions finishing off with a couple of days in the center wicket on the cricket ground, which was fantastic on a very, very good wicket, so it's been a great week. 
We had all the space to ourselves and two very good wickets at the academy that lasted three days with all the equipment you would want. 
For the seven days we have been here it's been a really good pre-season for us and hopefully when we get back to the UK we can hit the road running"  
To view the video of the Desert Springs Cricket Academy Click Here
The players and coaches were accommodated in some of the privately-owned Apartments Townhouses and villas at Desert Springs and the resort's executive chef catered for the special dietary requirements of individual players dining in the Crocodile Club Restaurant.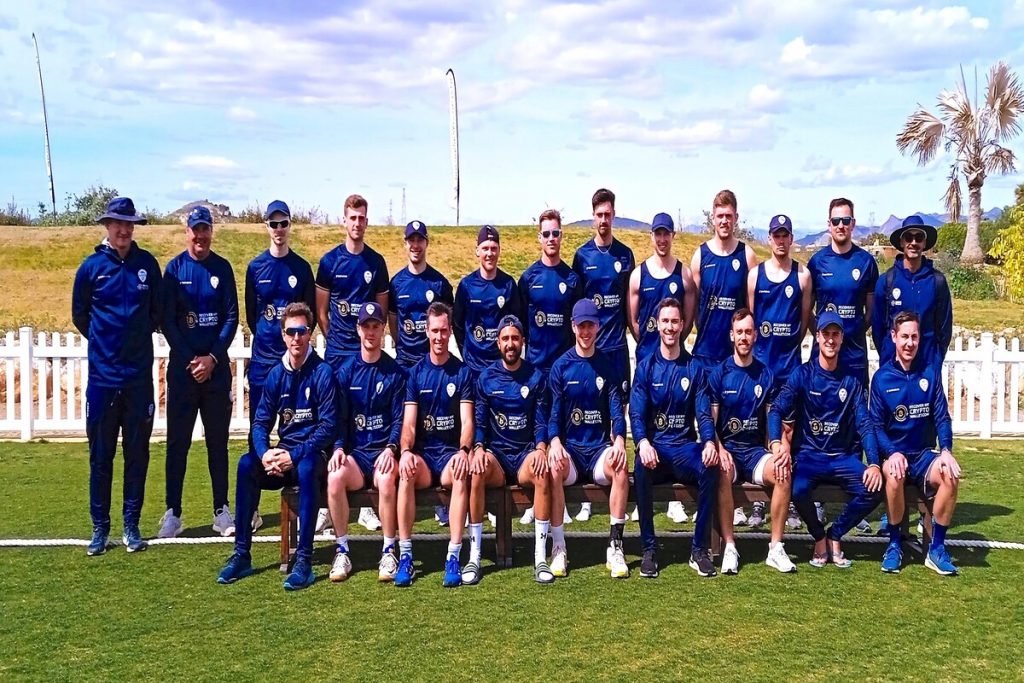 Derbyshire CCC at The Desert Springs Cricket Ground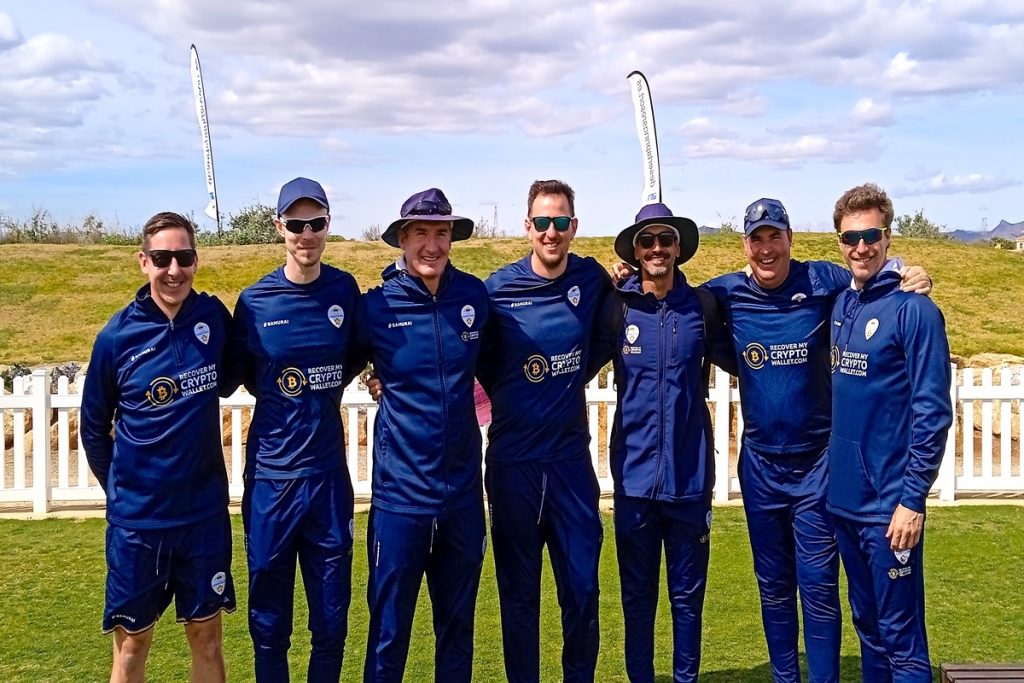 Derbyshire CCC Management and Coaching Staff, Daryn Smit, Ajmal Shahzad, Chris Highton, Julian Calefato, Micky Arthur, Dan Wheeldon & Mal Loye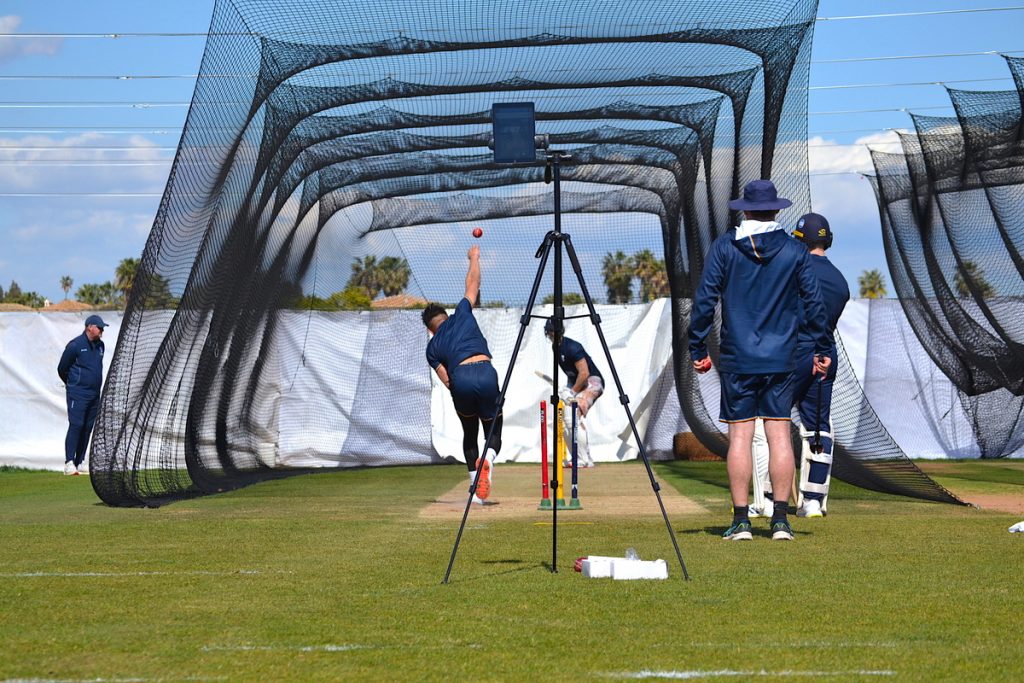 Desert Springs Cricket Academy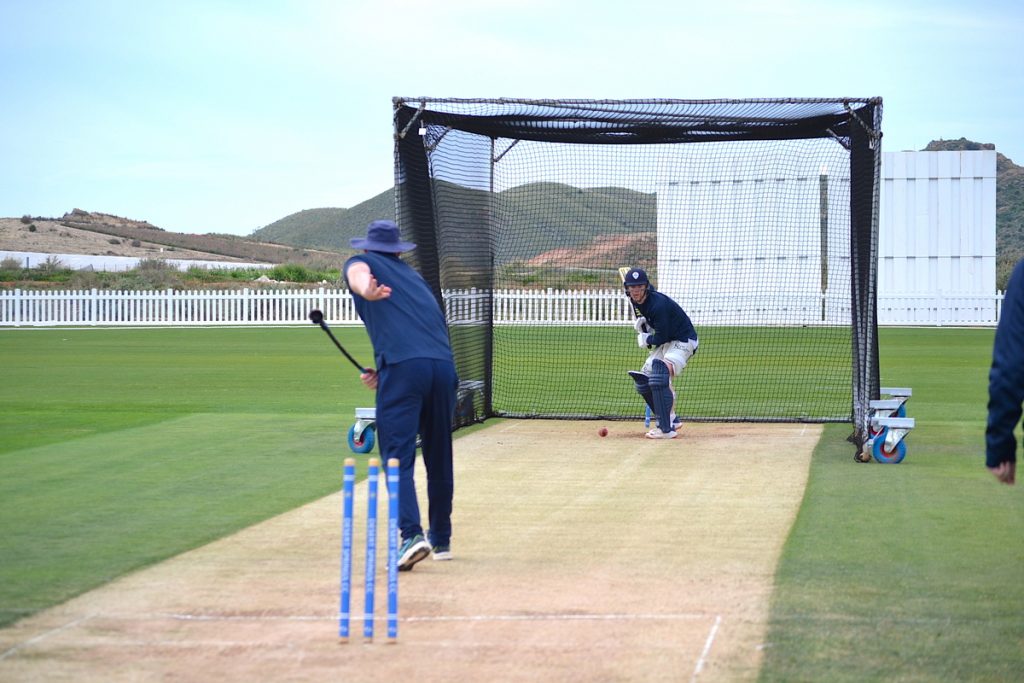 Cage practice at the Desert Springs ICC accredited Cricket Ground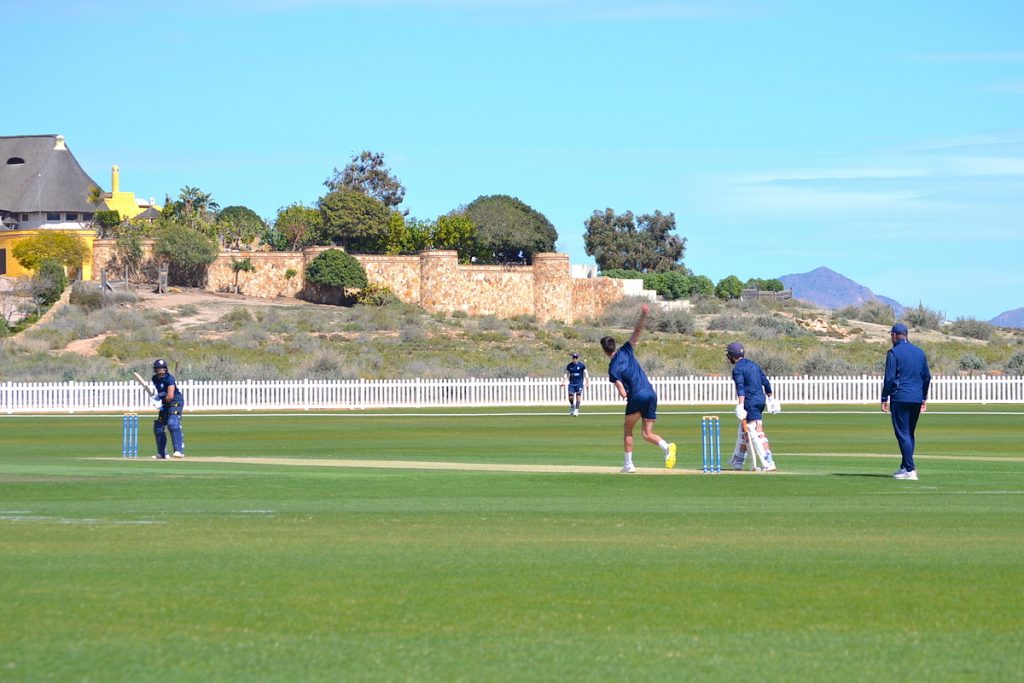 Match Simulation Practice at The Desert Springs ICC accredited Cricket Ground