DESERT SPRINGS RESORT
TO HOST EUROPEAN TOUR QUALIFYING SCHOOL
SECOND STAGE THROUGH TO 2022
For the last two years Desert Springs Resort has been selected to host the European Tour Qualifying School Second Stage and as announced in January, between Thursday 7th – Sunday 10th November 2019 it shall again be host, for what is a third consecutive year.
Mike Stewart, European Tour Senior Tournament Director & Qualifying School Director said:
"Over the past two years Desert Springs has proven that it has exactly what it takes to host some of the world's best players and has proved to be a successful host venue for the Qualifying School 2nd Stage."
The hosting of such a prestigious event is testimony to the quality of the Indiana course and the team at Desert Springs Resort and one that all of our residents and members at Desert Springs should be justly proud of.
Desert Springs Director of Golf, Simon Coaker commented: 
"Due to the success of hosting the event in the last two years, Desert Springs Resort is delighted to announce that it has now entered into an agreement to be host to the European Tour Qualifying School 2nd Stage through to and inclusive of 2022.
As part of our ongoing development plans and to complement our existing practice facilities, we shall be constructing a new 450 sq.m putting green at the Golf Academy. This new putting green will be located between the driving range tee and the existing putting green to provide even greater flexibility to both PGA Tour players, our Members and guests when practicing."
The project of works will consist of the removal and relocation of existing plant material and rocks to allow space for the USGA specification green to be built. In keeping with the existing greens of the Indiana course the new green will be seeded with A4 Creeping Bent grass with a rye grass collar. The construction works of the green will commence this week and shall take approximately 4 weeks to complete.
Mike Stewart, European Tour Senior Tournament Director & Qualifying School Director said:
"The outstanding facilities, both on and off the golf course, make it an easy decision for us to enter into a new agreement with the venue and we are delighted to be playing 2nd Stage at Desert Springs until at least 2022.
We are also excited by some of the plans which will see the golfing facilities being enhanced.
Our sincere thanks go to the management and staff at Desert Springs."
For further information contact:
Golf Reception
+34 950 091 518
golfreservations@almanzora.com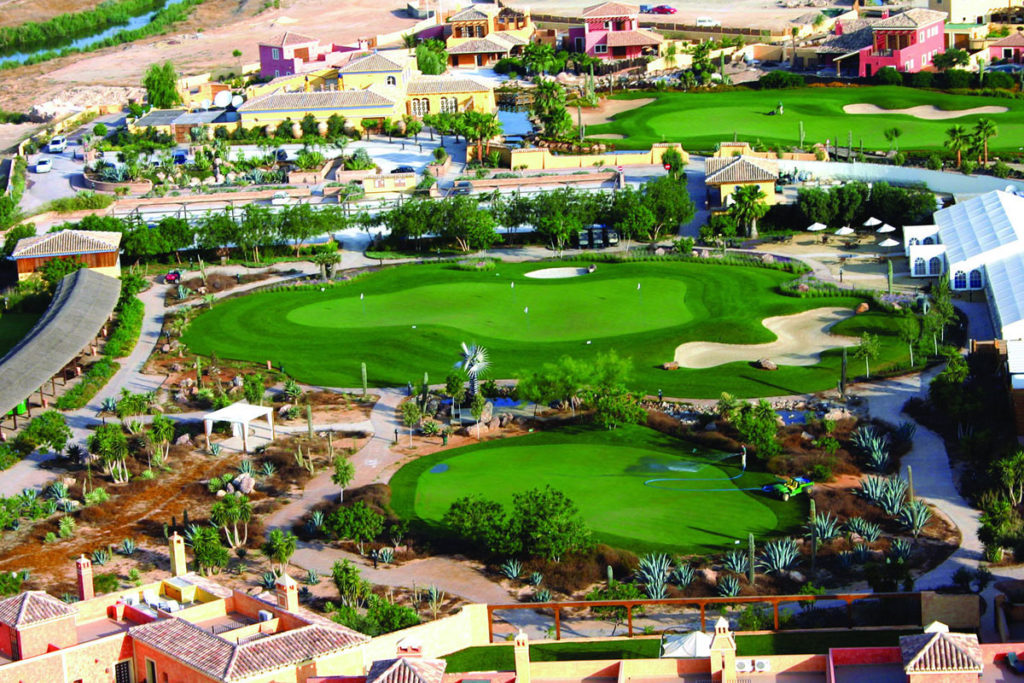 The Desert Springs Golf Academy where the new 450 sq.m putting green will be constructed between the driving range tee and the existing putting green