Desert Springs Resort has been awarded the Spanish 2005 National "Madera Verde" Prize for Environmental Responsibility, out of no less than 60 golf courses and resorts considered by the Spanish Environment Ministry and by The Royal Spanish Golf Federation. The award recognizes the positive aspects of environmental conservation achieved by those involved in promoting and managing golf courses, who do so with all due regard, respect and care for environmental issues.
The Awards Committee highlighted the tremendous response to the awards received from Spanish golf courses; some 60 courses entering the competition for the award, demonstrating a high degree of environmental concern in the golfing industry. Following assessment by the Technical Committee, 7 were short listed; Desert Springs, La Herrería, Montanya, El Saler, Los Arqueros, Buenavista & RSHEECC.
The Awards Committee considered three main criteria in making their final decision: –
The method of construction of the golf course
The management and maintenance programs of the golf course
The extent to which environmental issues were publicized by the Club's management
According to the Citation of the Award, Desert Springs was a clear example of an institution with a high degree of environmental awareness and respect:-
"In Desert Springs case, the scrupulous work that was carried out during the construction of the course in a desert environment was evident; an extraordinary and exceptional case of respect for the natural environment. Special mention is to be made in respect of the careful use of water in a closed circuit system of irrigation, allowing for the correct minimum necessary consumption, based on systems typical of those used in Arizona USA. It should also be mentioned that Desert Springs do not irrigate the "rough" area of the course, only the tees, fairways and greens, and this encourages the growth and well being of the local flora and fauna."
Director of Golf, Simon Coaker commented – "The world of golf has a responsibility to both respect and enhance the environment in which it resides and it is wonderful to have the efforts of all involved, in particular those of our Golf Course Superintendent, Anthony Brooks and Chief Naturalist, Joel Lodè, recognized. I believe that this award can only be positive for the future of golf course development in our area."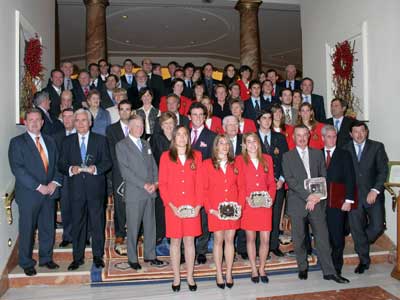 The Madera Verde Awards Desert Springs
For further information contact: Simon Coaker
Tel: + 34 678 235 716
E-mail: scc@almanzora.com