Twenty one (21) members of the Dollar School Cricket Academy accompanied by three (3) coaching staff, are now back in England having completed a successful 5-day training camp between Thursday 7th – Tuesday 12th February at Desert Springs Resort, Europe's only international award-winning luxury family resort and championship desert golf course with its very own dedicated Cricket Ground and Academy, in the Almanzora region of Almeria, Andalucía in south-east Spain.
Mark Moore, Teacher in Charge remarked of Desert Springs Resort and the training camp;
"We have had a wonderful visit. We have really enjoyed the food, tasty, hot and lots of it, which is so important with teenage sportsmen! Lovely helpful staff, fantastic facilities. A lovely complex throughout."
The focus of the training camp was to provide an opportunity for the players to both work seriously on their batting, bowling & fielding skills as well as their fitness levels, to ensure that the players are in the best possible shape leading up to the commencement of the 2019 season.
Grass net practice, both bowling and batting took place at the Cricket Academy. Out-field practice, strength and conditioning work, running, speed and agility work was completed at the Cricket Ground. The culmination of the camp ended in a competitive T20 Match at the Desert Springs Cricket Ground.
Dollar School Cricket Academy players said of their pre-season training experience at Desert Springs Resort:
"The cricket facilities were A1, the staff are extremely good, great resort!" Zaki Ausat aged 18.
"The staff were extremely welcoming and accommodating. The whole experience was helped by fantastic facilities." Toby Douglas aged 17.
"The staff were great and the facilities are world class." Alex Mair aged 16.
"Great food and accommodation and I really liked the facilities." Archie Jaffrey-Smith aged 13.
To view the video of the Desert Springs Cricket Ground & Academy Click Here
The players and coaches were accommodated in some of the privately-owned apartments and townhouses reserved for holidays and short breaks at Desert Springs and the resort's executive chef was on hand to cater for the special dietary requirements of individual players dining in the Crocodile Club Restaurant.
For further information:
Kirk Lovell
+34 647 414 899
kl@almanzora.com
Dollar School Cricket Academy Pre-Season Winter Training Camp at Desert Springs Cricket Ground & Academy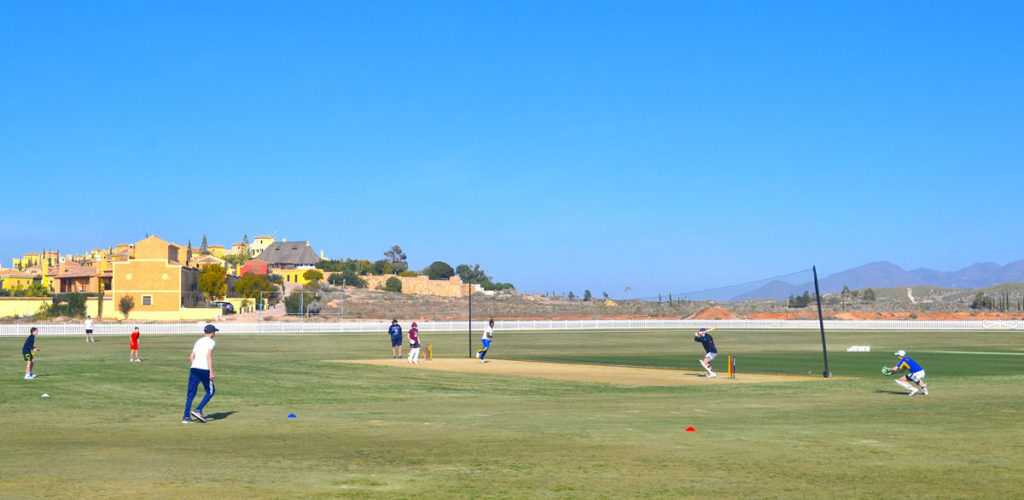 Dollar School Cricket Academy training session taking place at the Desert Springs Cricket Ground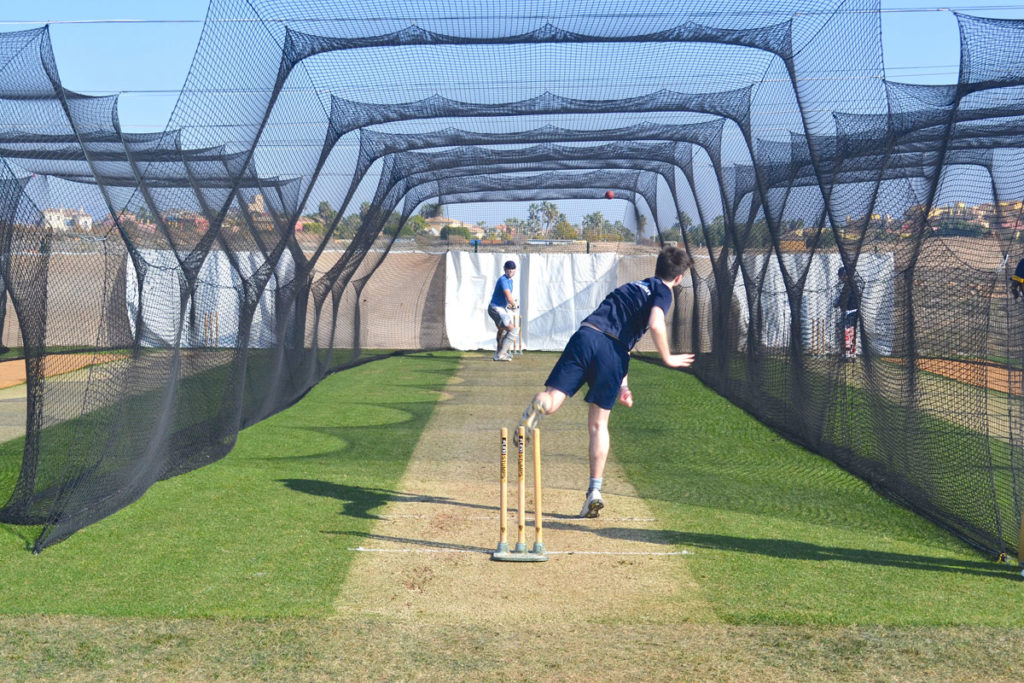 Dollar School Cricket Academy practice taking place at the grass wickets at the Desert Springs Cricket Academy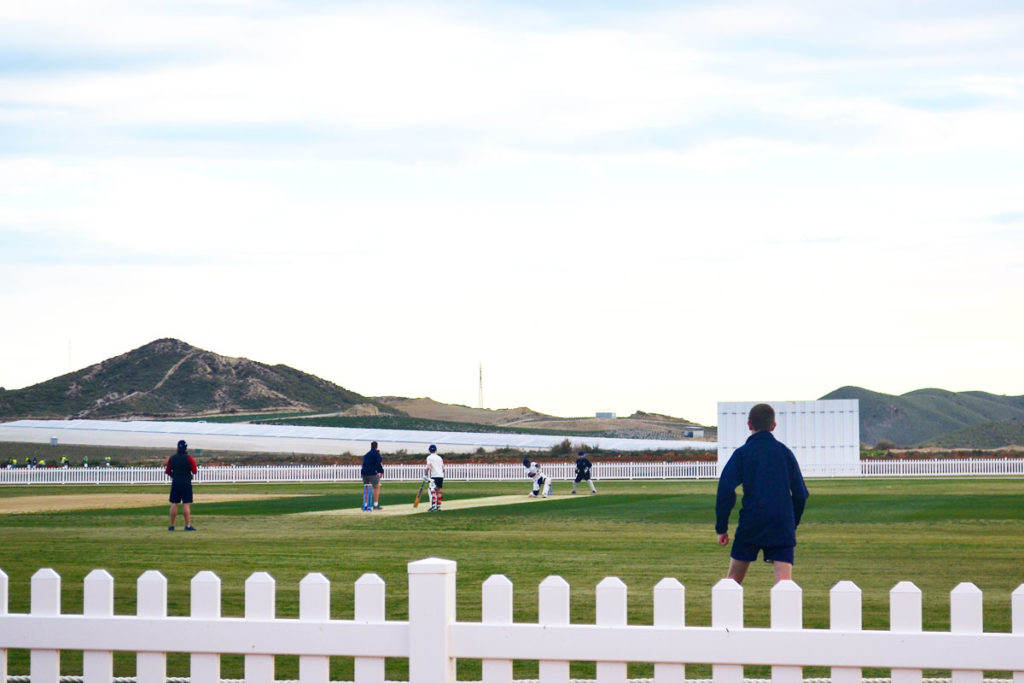 Dollar School Cricket Academy end their pre-season training camp with a T20 Match at the Desert Springs Cricket Ground