Forty-one (41) members of Dunottar School Cricket Academy, accompanied by Head of Cricket Jack Myers, assisted by Elaine Pieters, Nicky Grant and Simon Manning, are now back in England having completed a successful 3-day training camp between Thursday 11th – Sunday 14th April at Desert Springs Resort, Europe's only international award-winning luxury family resort and championship desert golf course with its very own dedicated Cricket Ground and Academy, in the Almanzora region of Almeria, Andalucía in south-east Spain.
Simon Manning – PE Teacher remarked of the training camp at Desert Springs;
"Girls and boys alike have had an excellent time here at Desert Springs.
Irrespective of ability, the facilities enable all to develop and prosper.
The quality of the wickets at both the nets and the main pitch are excellent and the ground staff are only too happy to help and cater for all your needs.
The apartments for both the students and the staff are of a very good standard and the layout of the resort allows for students to develop and demonstrate independence in an extremely secure environment.
The quality of the food and the service at breakfast, lunch and dinner has been fantastic and the waiting/catering team are always happy to cater for any allergy/dietary needs."
Grass net practice, both bowling and batting took place at the Cricket Academy. Strength and conditioning work, running, fielding, speed and agility work was completed at the Cricket Ground.
To conclude the training camp, Dunottar School competed in a T20 Match against Sheffield Collegiate Cricket Club on Saturday 13th April.
Dunottar School Academy Cricket Club players said of their pre-season training experience at Desert Springs Resort:
"I think that the resort was phenomenal, and the facilities were amazing. I'm sure that everybody that attended the trip has benefitted from it. The grounds and nets were great."
Joshua Varney
"The resort is really nice and I would like to return. The cricket nets here are superb and overall the food is really good. I loved the apple crumble."
Kieron Escott
"I think that the resort was amazing and the pitch was really good, it looked so professional. I really like how the nets are so realistic and play like a wicket in a match. The food was really nice."
Max Mansie
To view the video of the Desert Springs Cricket Ground & Academy Click Here
The players and coaches were accommodated in some of the privately-owned apartments reserved for holidays and short breaks at Desert Springs and the resort's executive chef was on hand to cater for the special dietary requirements of individual players dining in The Crocodile Club Restaurant.
For further information contact:
Nick Gaywood
+44 (0)7793 558 132
ng@desertspringscricket.com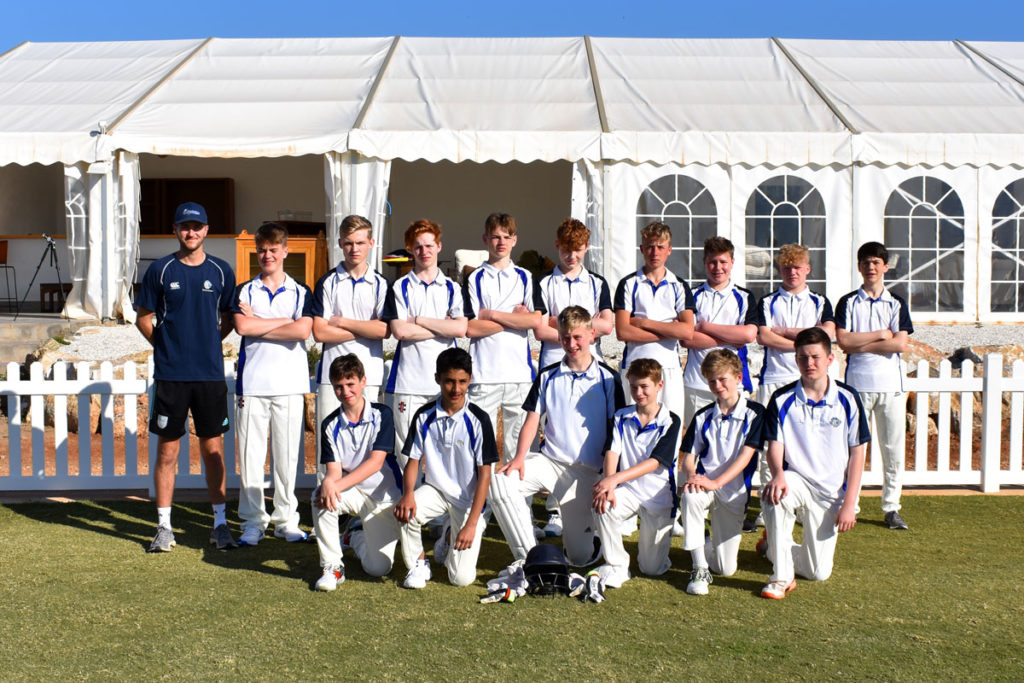 Dunottar School Cricket Academy at Desert Springs Cricket Ground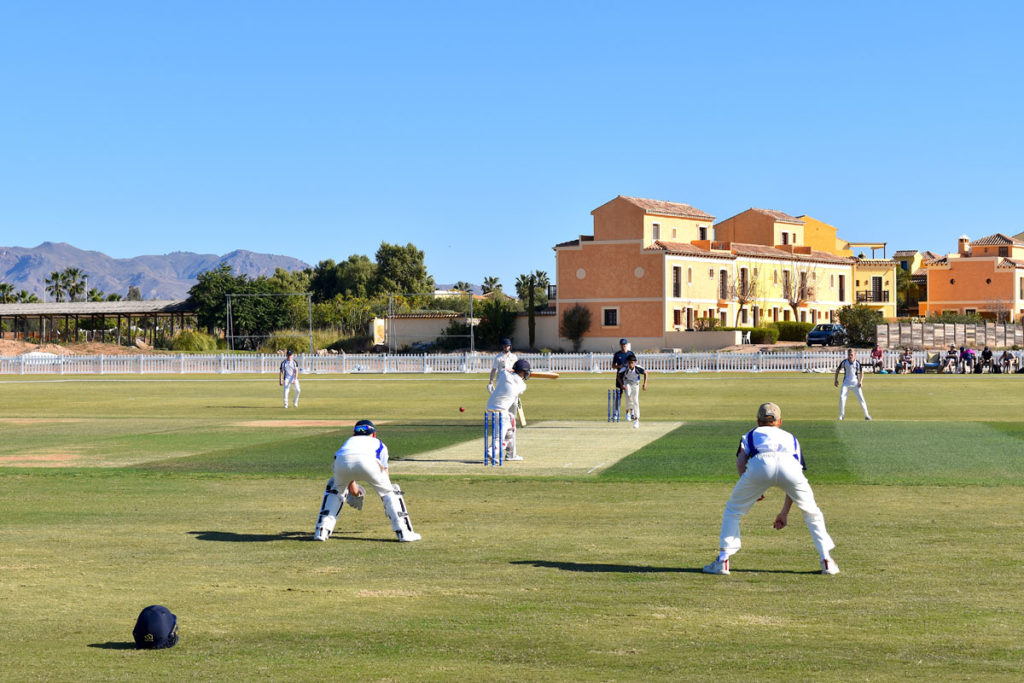 Dunottar School competing in a T20 Match against Sheffield Collegiate Cricket Club at the Desert Springs Cricket Ground