Between Wednesday 28th March – Tuesday 3rd April, the ECB Disability Squad will be following in the auspicious footsteps of the ECB Test & ODI Team by stepping up their preparations for their 2018 cricket campaign by attending a six (6) day pre-season training camp at the Desert Springs Cricket Ground & Academy.
The team training camp will comprise a full squad of Twenty-Four (24) players accompanied by Six (6) management and coaching staff, spending their time completing numerous training sessions each day.
Grass net practice, both bowling and batting will take place at the Cricket Academy, strength and conditioning work, running, speed and agility work will be completed at both the Cricket Ground and Gym at the Sierras Sports Club.
A varied programme at the cricket ground involving training sessions comprising; throwdowns, slip catch fielding, outfield fielding practice and match simulations will culminate in both a 40/40 match and T-20 match taking place at the new cricket ground at Desert Springs.
In 2017 The England and Wales Cricket Board named Ross Hunter and Ian Salisbury as England's first ever full-time disability cricket coaches.
Ex-England international Ian Salisbury appointed as new head coach of England's physical disability team, whose side continues to build towards a world tournament in England in 2019 said;
"I am very humbled and honoured, especially knowing that we are the first two coaches in the world to be working full-time in disability cricket. This will create an environment that puts this team at the forefront of disability cricket in England and the world."
Accommodation for the players and coaches is in some of the privately-owned apartments at Desert Springs Resort normally reserved for holidays and short breaks and the resort's executive chef will be on hand to cater for the special dietary requirements of individual players dining in the resort's Crocodile Club Restaurant.
To view the video of the Desert Springs Cricket Academy Click Here
For further information:
Kirk Lovell
+34 647 414 899
kl@almanzora.com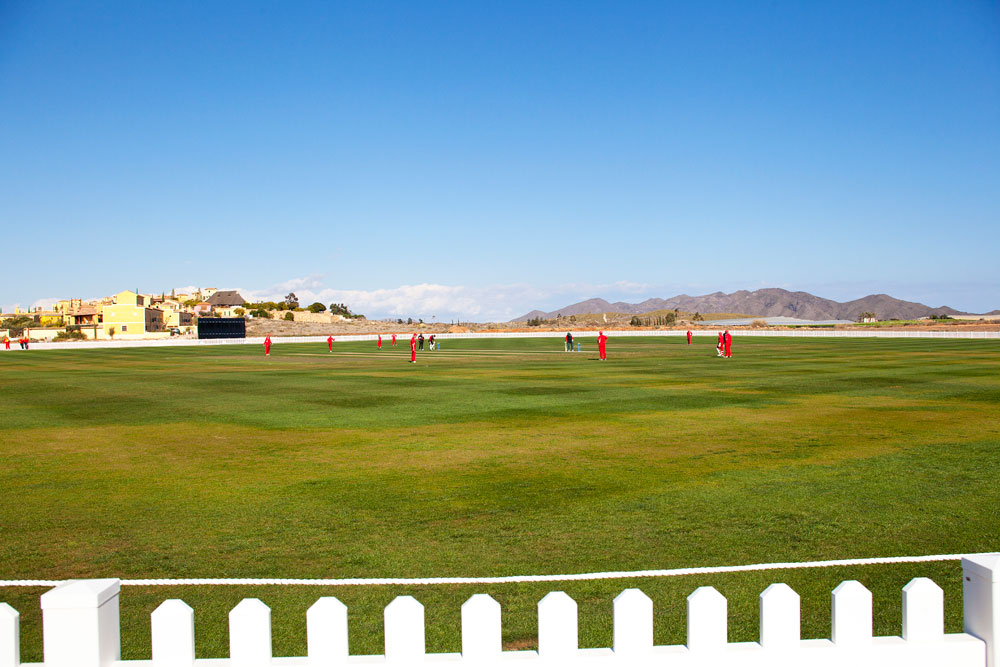 The New Cricket Ground at Desert Springs Resort