Dear Property Owner and Member,
It is with pleasure that we announce and welcome Ernesto Montes as Golf & Sports Services Manager at Desert Springs Golf Club.
Having previously held Sports Operations and Services management positions throughout a number of high profile Golf Clubs in Spain, Ernesto knows what it means to delivery an exceptional level of service to Members and Guests. His experience was further enhanced by his time spent in the USA and he has a passion for all things golf!
Ernesto commented;
 "I am grateful for the exceptional opportunity to have been selected to join the team at Desert Springs Resort which has a deserved and enviable reputation for both the quality of its course, sports and leisure facilities, as well as its service.
I look forward, with the aid of my team, to not only maintaining the delivery of the highest level of service, but where possible improving it for the benefit of all, and I look forward to meeting you all over the coming days and weeks."
Simon Coaker, Director of Golf commented;
"Despite these unprecedented times we have all experienced as a consequence of COVID-19, Desert Springs continues to attract a high number of visitors and sports groups.
It is pleasing to announce Ernesto's appointment and we believe that he is going to be a valuable asset to Desert Springs Resort, ensuring the delivery of the highest level of service to our Owners, Members and guests."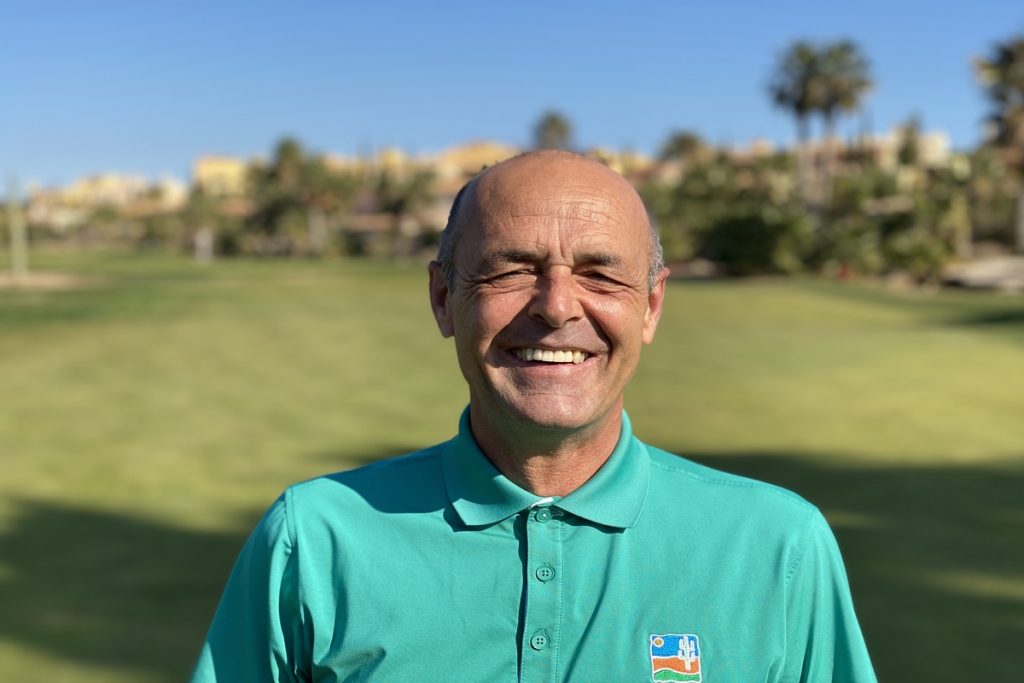 Ernesto Montes, Desert Springs Golf Club, Golf & Sports Services Manager