Fourteen (14) members of the German Men's National Cricket Team accompanied by four (4) coaching staff are now back in Germany having completed a successful four (4) day training camp between Thursday 5th – Monday 9th March at Desert Springs Resort, Europe's only international award-winning luxury family resort and championship desert golf course with its very own dedicated Cricket Ground and Academy, in the Almanzora region of Almeria, Andalucía in south-east Spain.
Siva Subramanian / German National Team Manager, remarked of Desert Springs Resort and the training camp;
"The facilities for cricket at Desert Springs Resort are truly outstanding at both the training ground and match ground. The pavilion is an excellent resource as well. Very friendly staff everywhere including the ground staff, the sports services managers and all the restaurant and reception staff. Will strongly recommend coming back here (or rather insist!) for more pre-season preparation."
The focus of the training camp was to provide an opportunity for the players to both work seriously on their batting, bowling & fielding skills as well as their fitness levels, to ensure that the players are in the best possible shape leading up to the commencement of the 2020 season.
Grass net practice, both bowling and batting took place at the Cricket Academy. Out-field practice, match simulations, throw downs, strength and conditioning work, running, speed and agility work was completed at the Cricket Ground and Gym at the Sierras Sports Club.
Venkat Ganesan, Captain of the German National Team commented of their pre-season training experience at Desert Springs Resort:
"The facilities at Desert Springs were fantastic. One of the best cricket facilities that we have ever played at! The accommodation, food and hospitality were top notch and we would like to thank you for being such wonderful hosts."
Germany players Michael Richardson and Hamid Wardak commented respectively;
 "The standard of the net wickets was especially impressive. We thoroughly enjoyed the hospitality. The apartments and food are fantastic. The proximity of everything makes a training camp very "doable". Thanks for having us."
"The cricket facilities and hospitality were fantastic. The food options, allowing for a range of religions and dietary needs were spot on and phenomenal."
The camp culminated in a training game against Sharks CC from London which they won followed by 2 x T20i matches against Spain that had World Cup ranking points at stake, ending in a 1-1 draw.
To view the video of the interview with Brian Mantle, Chief Executive Officer of the German Cricket Federation Click Here
The players and coaches were accommodated in some of the privately-owned Apartments at Desert Springs and the resort's executive chef was on hand to cater for the special dietary requirements of individual players dining in El Torrente Restaurant.
For further information:
Nick Gaywood
ng@desertspringscricket.com
+44 7793 558 132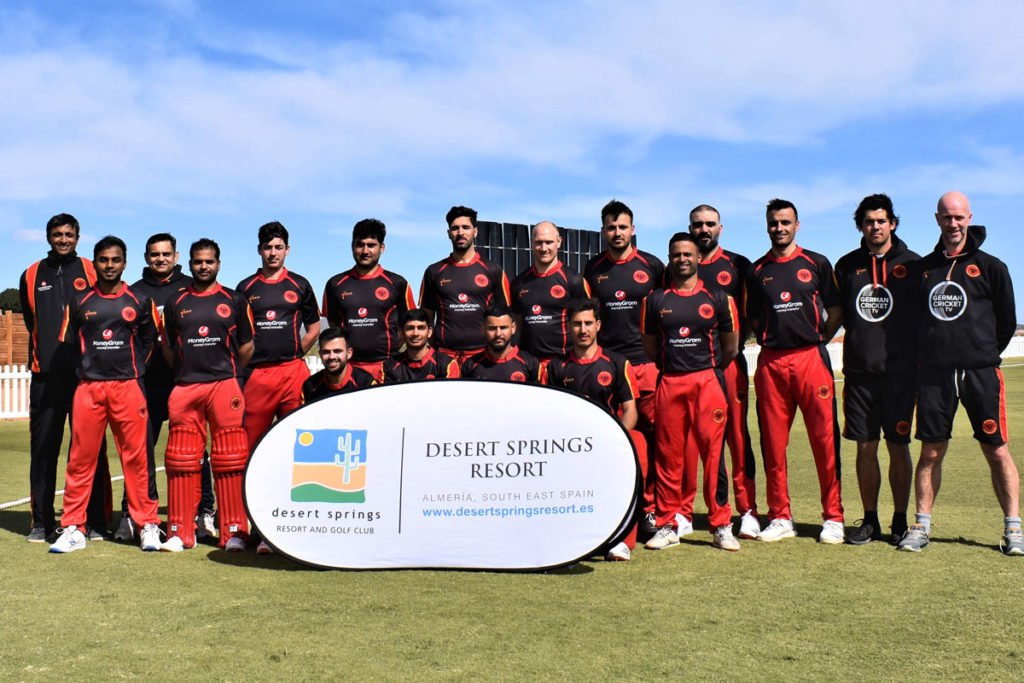 German Men's National Cricket Team at Desert Springs Cricket Ground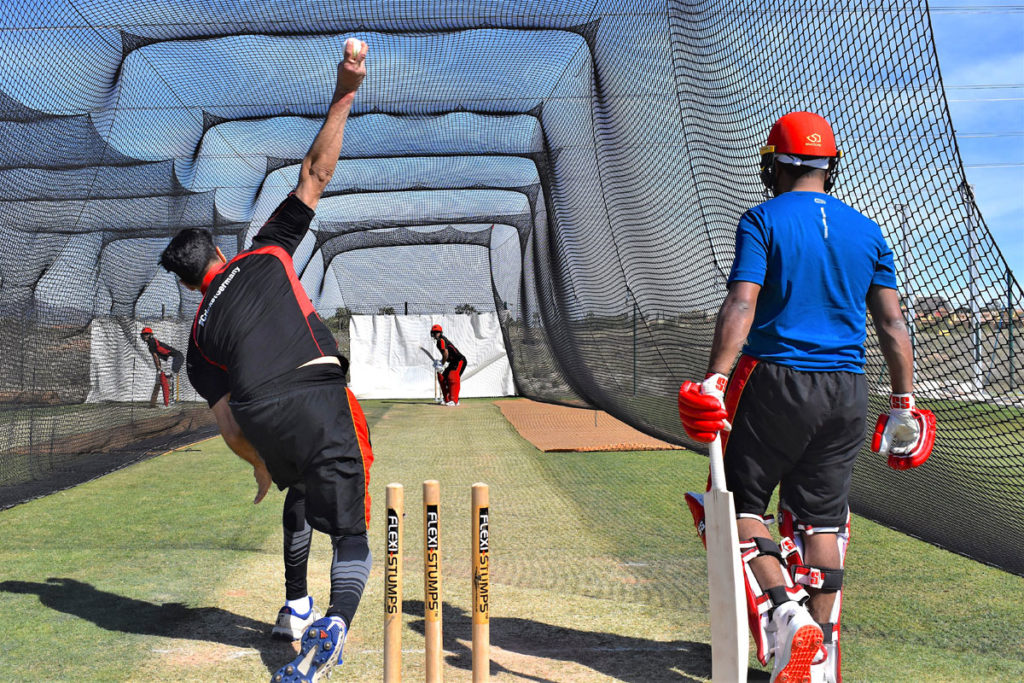 Germany grass net training session at the Desert Springs Cricket Academy
Germany match simulation training session at the Desert Springs Cricket Ground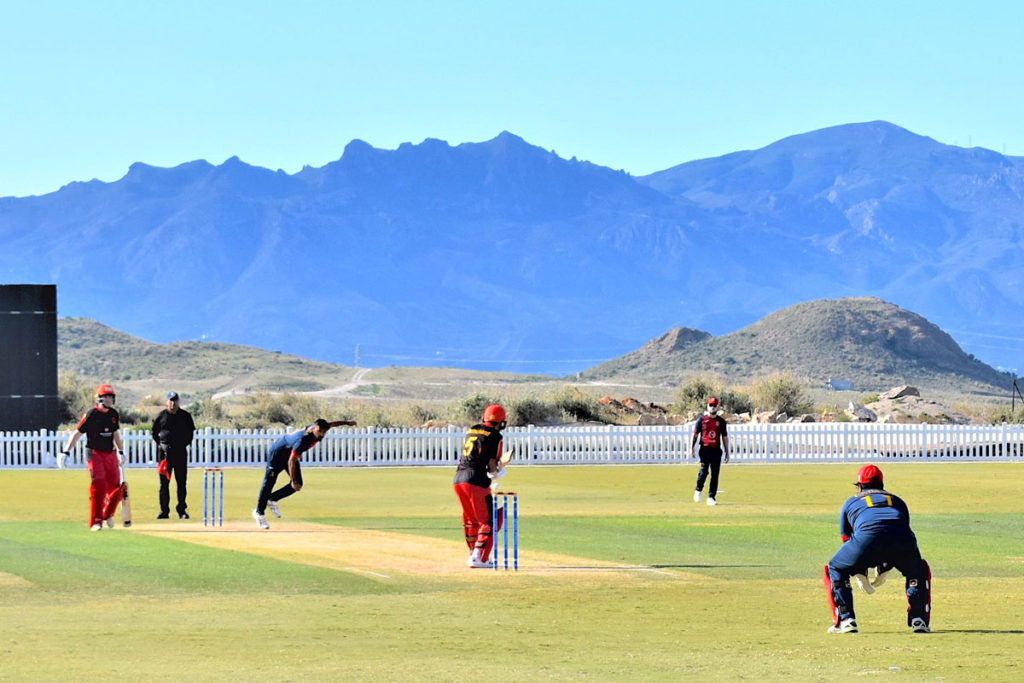 Germany V's Spain T20 at Desert Springs Cricket Ground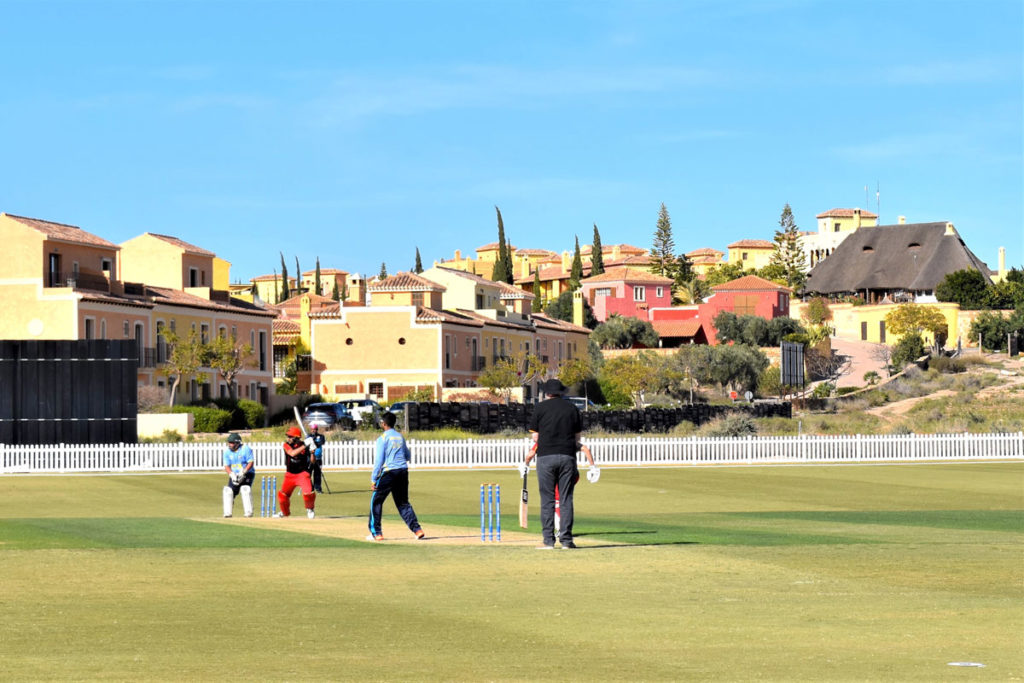 Germany V's Sharks CC T20 at Desert Springs Cricket Ground