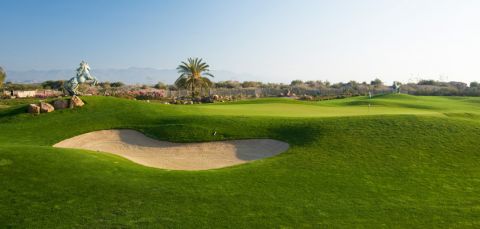 We recently announced that Desert Springs will be host to the 'Girl Friday Indiana Masters' from Thursday 11th to Sunday 14th April 2013, in aid of and to help raise funds for Snow-Camp Charity on behalf of Sports and Events Management Company Girl Friday Ltd.
We wish to advise you that an event itinerary and entrance form for Desert Springs Members and their Guests is now available at the Clubhouse reception and a downloadable e-mail form has been posted on our web site within the Owners section at: – http://www.almanzora.com/en/homes/purchasing/special_notices_info.php
The event provides the opportunity for participants to play their own Masters tournament during the day in the company of some great sports personalities and celebrities, then relax and watch the real Masters in the evenings.
Sir Ian Botham, generally regarded as being England's greatest ever cricket all-rounder, particularly in Test cricket and home owner and member at Desert Springs, Alan Lamb former England cricketer and presently Sky Sports analyst, Steve Parry 2004 Olympic Bronze medalist in the 200-metres butterfly for Great Britain, Mark Foster six time World Championship Gold Medalist in the 50m freestyle and one of the most successful British swimmers of all-time, and former England cricketer Andy Lloyd, have all confirmed their attendance and support of the event.
The opportunity for those persons wishing to attend the Gala Dinner Evening only at 'El Torrente' restaurant on Sunday 14th April are available at a cost of 75€ a ticket, which includes a donation to Snow-Camp Charity, on a strictly first come first served basis.
Sir Ian remarked:
"The event provides and opportunity to compete on the golf course against some of sports great personalities and celebrities and post golf enjoy their company in a relaxed enviroment, whilst at the same time helping to support and raise money for Snow-Camp Charity.
I look forward to catching up with my fellow owners and members and their guests soon, and I am sure that we are all going to have a lot of fun!"
For further information contact: Golf Reception
Tel: +34 637 861 591
Email: golfreservations@almanzora.com
www.almanzora.com