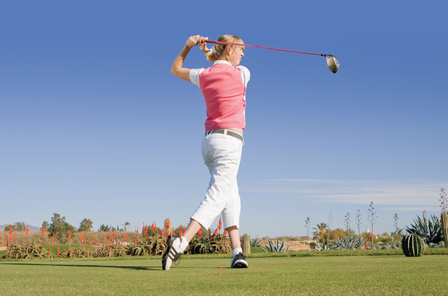 In 2011, José Ignacio Olea, PGA Professional at the Desert Springs Golf Academy, assumed the responsibility of both the organisation and running of the 'Golf 4 Women' programme of events and tuition at Desert Springs Golf Club. The 2013 'Golf 4 Women' Calendar of Events has been carefully designed to maintain those Tournaments, which have proven to have been successful in past years, whilst also seeing the introduction of some new events with entertaining formats. Whilst attendance to these events is usually restricted to female golfers, male partners are also welcome to participate in selected events such as the Mixed Bowmaker and Mixed American Greensomes!
The 2013 'Golf 4 Women Tournament Calendar' can be viewed at: http://www.almanzora.com/en/holidays/packages/desert_springs_golf_4_women.php
José Ignacio Olea commented; "The whole approach to this section is relaxed and although the emphasis is on learning, as always, fun is also high on the agenda! With the experience of the last two years of what has proven to have been both popular and successful, we hope we have designed a calendar of events that suits everyone's needs."
From a variety of tuition programmes available, the most popular had proven to be the Monthly Mentor Clinic, specifically organised throughout the year to help you lower those scores. Simply go along to the Golf Reception in the Clubhouse to discuss your requirements personally with Nacho.
For further information contact: José Ignacio Olea
Tel: +34 670 613 900
E-mail: jioz@almanzora.com