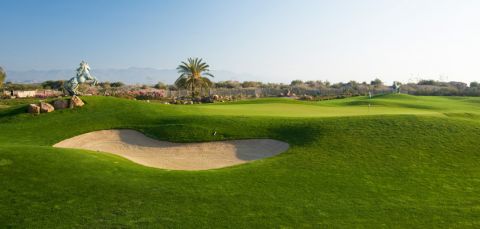 Dear Member / Property Owner,
The Desert Springs Golf Club Rules, since their introduction in 2001 have, over time, evolved to become a more comprehensive document.
Additional enhancements in respect to Membership benefits have been made, the facility for the use of privately owned golf buggies on the cart tracks of the golf course has been introduced and newly designed categories of Membership have been made available.
The aforementioned have always been in accordance with the objectives of the Club; 'To promote the game of golf and to establish, maintain and conduct a golf club of the highest standard for members and visitors alike, and for the Desert Springs Resort'.
Please find attached your updated copy of the Desert Springs Golf Club Rules to allow you to refer to at any time. A copy is also on display within the Club House.
If you have any questions, then please do not hesitate to contact me personally.
For further information contact: José Ignacio Olea
Email: jioz@almanzora.com
Telephone: +34 607 613 900