GOLF COURSE MAINTENANCE TEAM
& NEW MACHINERY
Dear Member / Property Owner,
In 2023 the Club announced it had committed to a further investment of €630,000 for the purchase of a new fleet of state of the art golf course maintenance machinery to aide golf course superintendent Zach LaPorte and his team in maintaining the Indiana course to the highest standards, and to further enhance your golfing experience.
Captured in a moment of pride and achievement, below is a photograph that showcases our passionate team alongside some of the new equipment. This machinery is not just metal and mechanics; it represents a commitment to maintaining our greens, fairways and roughs at their absolute best, ensuring that every round you play is an unforgettable one.
The technological advances that have taken place within the machinery industry, utilised for golf course maintenance, allows Desert Springs to both be at the forefront of this innovation and to benefit from it.
Our team has been eagerly awaiting the opportunity to present these enhancements to you, our valued members, as a testament to our shared dedication to excellence.
This is a true embodiment of teamwork, expertise, and a shared vision to make the Indiana course at Desert Springs Golf Club the best it can be.
Thank you for your continued support and passion for the game.
We look forward to welcoming you back to the course to witness the continual and positive impact of these advancements first-hand.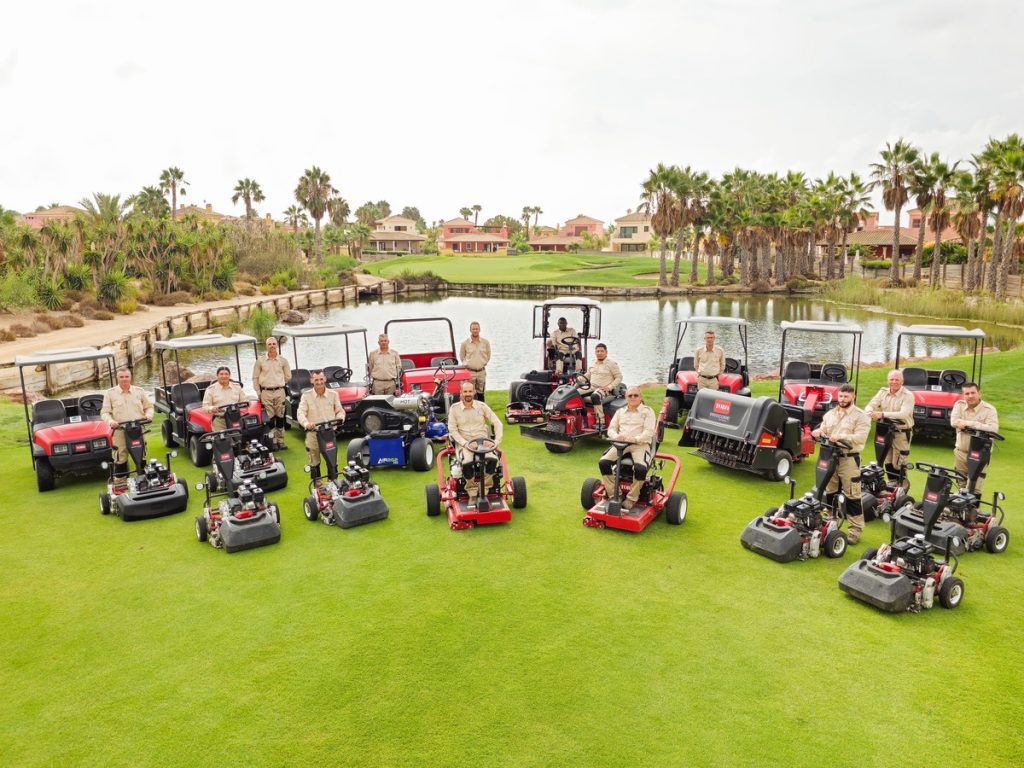 The Indiana course maintenance team with just some of the new machinery