The Halifax Cricket Junior League XI are now back in the UK having completed a six (6) day end of season tour comprising sixteen (16) players, three (3) coaching staff at Desert Springs ICC accredited Cricket Ground & Academy.
The team spent their time completing a specific and carefully planned programme of numerous training sessions covering technical skills, bowling and batting, and both individual and group activity. Grass net practice, took place at the Cricket Academy. Strength and conditioning work, running, speed and agility work was completed at the Cricket Ground and Gym at the Sierras Sports Club.  T20, 40 over and 30 over fixtures were evenly contested between HCJL XI and Merchant Taylors' School, Northwood on the ICC Accredited Match Ground here at Desert Springs Resort.
Phillip Sharples, Chairman of the Halifax Junior Cricket League remarked;
"We have had a great trip.  The cricket facilities second to none, the wickets have played very well throughout our stay."
Kirsten Smith, Secretary Halifiax Junior Cricket  League commented;
"It has been a very good tour, the facilities are fantastic and the resort very safe for junior cricket groups."
To view the video of the Desert Springs Cricket Academy Click Here
The players and coaches were accommodated in some of the privately-owned Apartments at Desert Springs and the resort's executive chef catered for the special dietary requirements of individual players dining in the Crocodile Club Restaurant.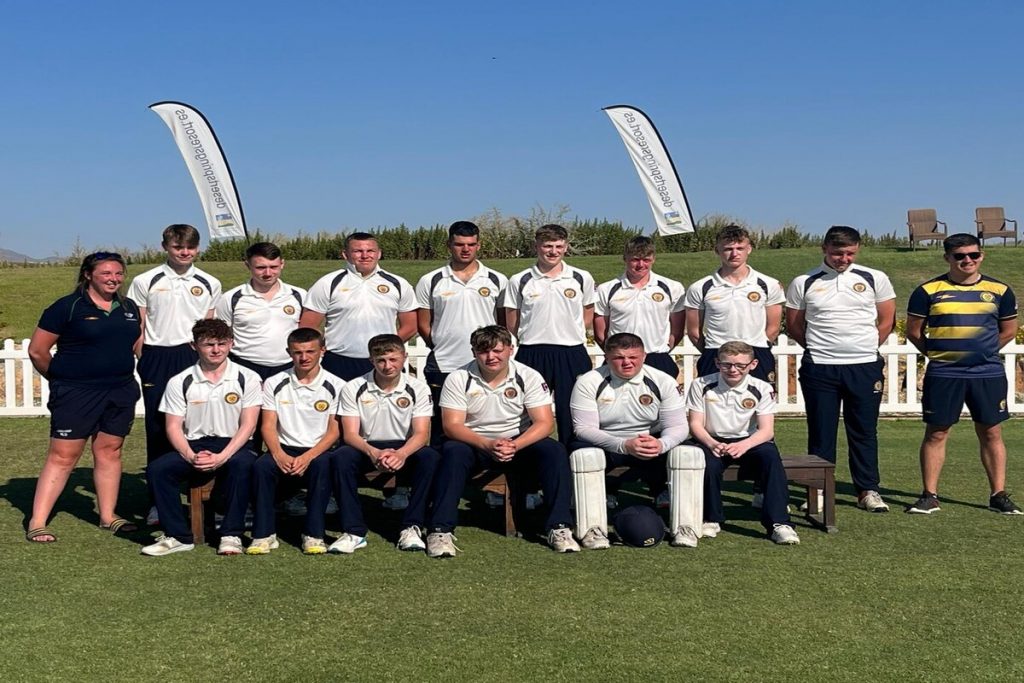 HJCL XI In Action On The Icc Accredited Match Ground At Desert Springs Resort