We are delighted to announce that Halifax Junior Cricket League Representative XI (HCJL XI) will be visiting Desert Springs Resort between Friday 9th – Thursday 14th July to complete a 6-day cricket tour to conclude their season, at the ICC accredited Desert Springs Cricket Ground & Academy.
The Halifax Junior Cricket League has over eighty (80) club sides with teams competing at U9, U11, U13, U15 and U17.  The HJCL is working to develop junior cricket across the Calderdale, Bradford and Huddersfield areas and providing the opportunity for young players to visit Desert Springs is an example of this endeavour.  Fourteen (14) players and three (3) staff will be involved in a mixture of high performance training, spending their time completing a specific and carefully planned programme of numerous training sessions each day covering technical skills, bowling and batting, strength and conditioning and both individual and group activity.
 HJCL XI 1st XI will compete in three (3) T20 and one (1) 50 over fixture against Merchant Taylors' School, Northwood 1st XI on the ICC Accredited Match Ground during their stay at Desert Springs Resort.
The players and coaches will be accommodated in some of the privately-owned Apartments at Desert Springs and the resort's executive chef will be on hand to cater for the special dietary requirements of individual players dining in The Crocodile Club restaurant.
To view the video of the Desert Springs Cricket Academy Click Here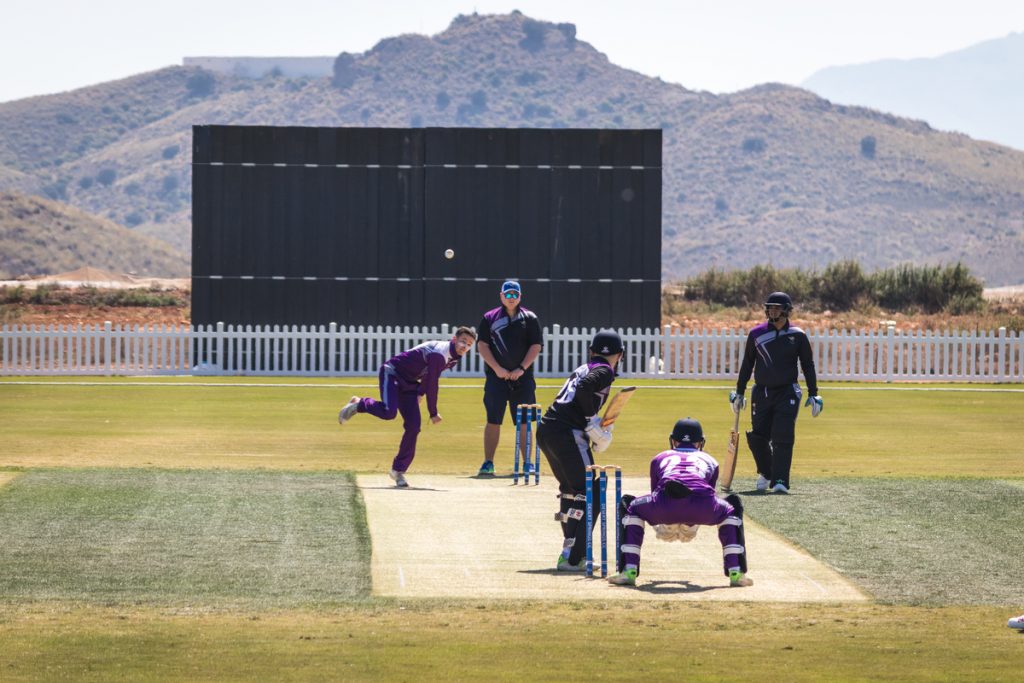 The Desert Springs ICC Accredited Cricket Ground
Halifax Junior Cricket League, U17 T20 Finals Day