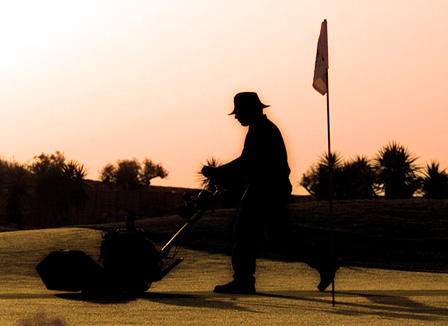 As previously announced, the Club recently embarked upon an adjustment of the existing landscaping of Hole 16 with the intent to improve the players focus from the tee, encouraging them to play the better shot and reducing penalties incurred for going out of bounds or losing balls. The Club wishes to advise you of the works which have been carried out to date: –
The Tee Area: Mature Euphorbia have been planted along the right hand side of the ladies tee to assist in the prevention of any tee shot, hit to the right, from continuing its flight towards the out of bounds and properties. Moreover it will help turn the golfer's address, and hence shot, further left.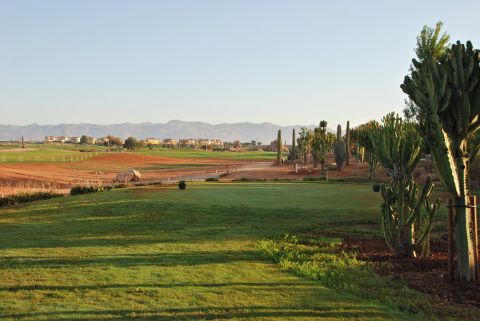 Fairway: The rocks and tall cacti located to the front left of the tees in the desert hard pan have been removed. That hard pan has been reduced in height, leveled and a newly designed fairway has been introduced, extending approximately 40 metres closer to the tee complex. The open perspective is notably greater and it further channels the golfers focus away from the right. Once fully 'Grown – In' the newly introduced fairway grass will reduce the tendency to over hit and lose accuracy in order to "carry" what seemed to be a long stretch of desert to some golfers.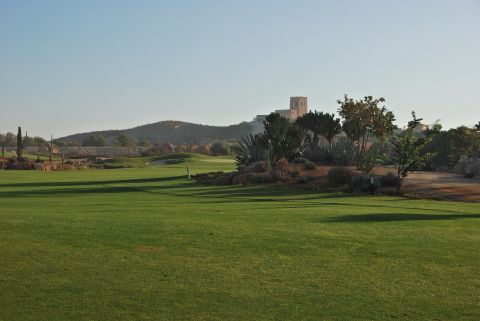 White Directional Sign: As confirmed in the previous Golf News, this has already been relocated approximately 20 metres further to the left, (viewed from the tee) the objective being to complement and confirm the other measures taken around the tee complex to encourage golfers to aim further left.
Boundary Planting: Further mature planting to replace failed trees on the earth mounding along the right hand side of the fairway, including Eucalyptus Gunnii and Lagunaria Patersoni, has been completed. Dense planting of mature height, including Bauhinia Purpurea, has also been introduced on the lower slopes of the mounding alongside the cart track.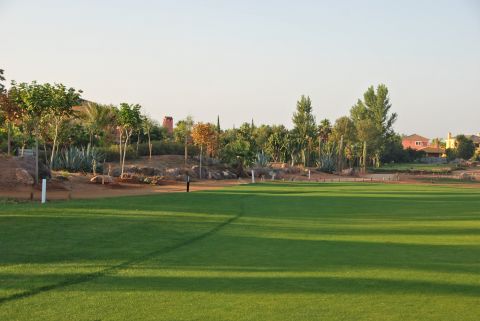 The Club shall continue its study of golf ball activity on the right hand side of Hole 16 to ascertain the success of the enhancements introduced. The planned introduction of protective netting from the joint boundary of 7 and 8 The Powderhorn running diagonally behind the poplars to the cart track has been suspended pending the outcome of that study.
The Club hopes that the improvements effectively enhance the enjoyment of Hole 16 for all golfers.
For further information contact: José Ignacio Olea
Email: jioz@almanzora.com
Telephone: +34 670 613 900