9 Powderhorn
9 Powderhorn  
4 Bedroom Country Villa
Beautifully designed throughout, this delightful four bedroom stylish Country Villa offers frontline views of the 16th Fairway of the Championship Indiana golf course and mountains beyond.
The interior is furnished to a high standard and offers contemporary decor throughout. Externally, there is a delightful private pool, perfect to cool off in after a day in the warm sunshine.
Additionally, there is a large covered terrace area complete with brick-built barbecue, providing opportunities for dining alfresco.
Located within easy access of all resort facilities; Golf Course, Club House, Golf Academy, Tennis, Paddle Tennis, Crocodile Club Restaurant, El Torrente Restaurant, The Sierra Sports & Fitness Club, Children's Play Areas and Swimming Pools.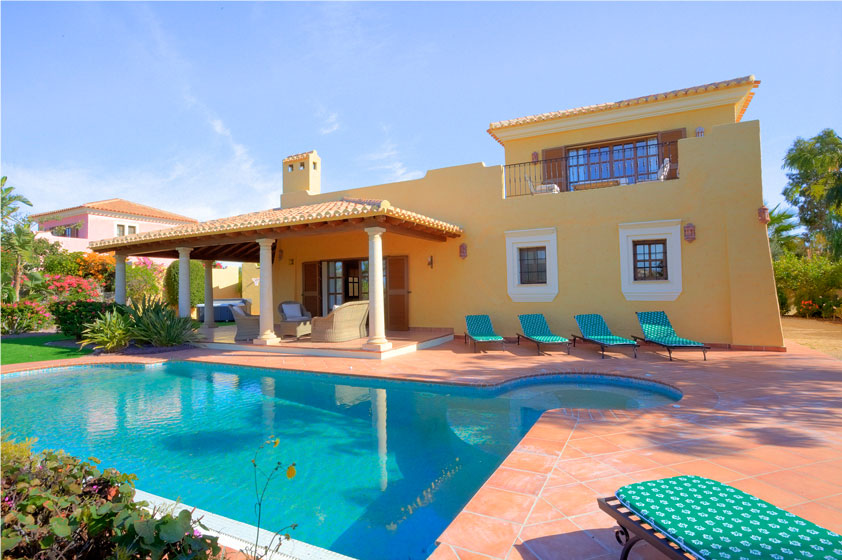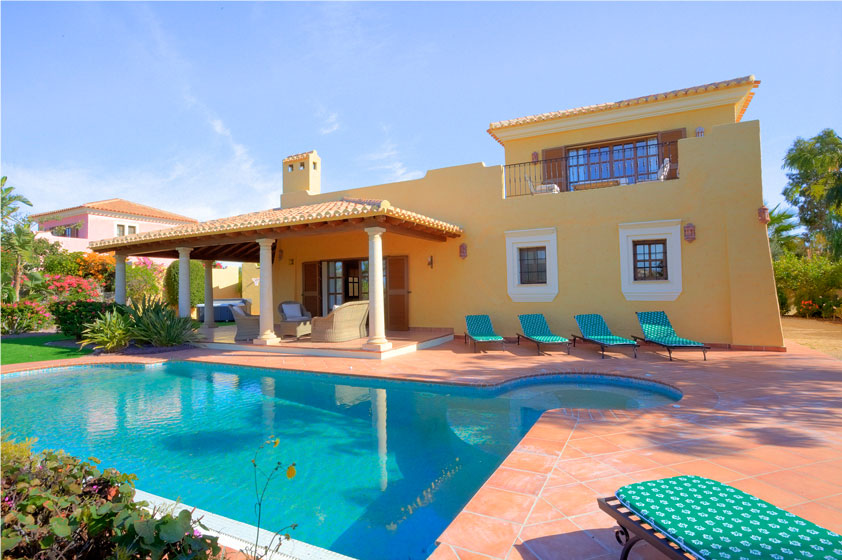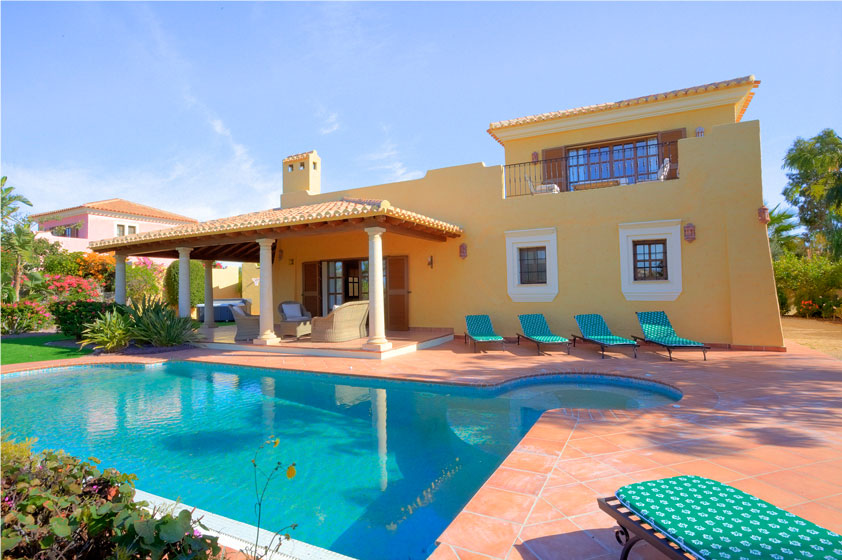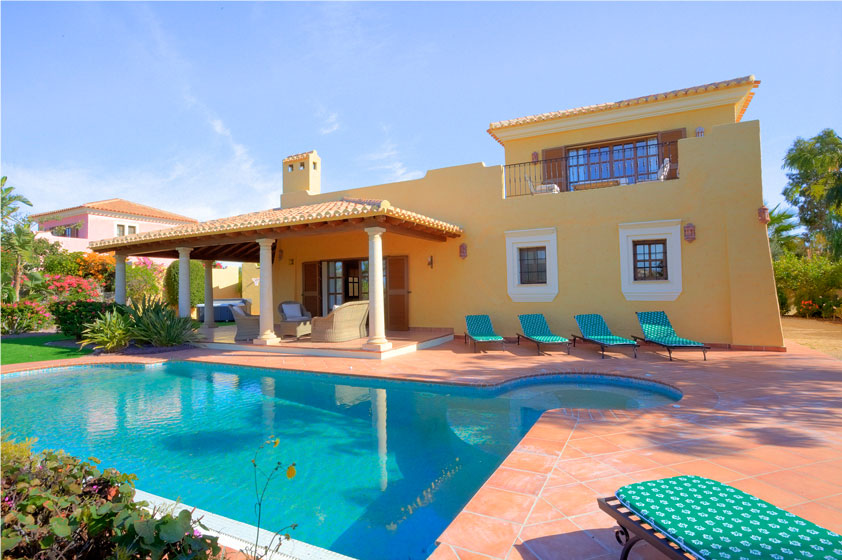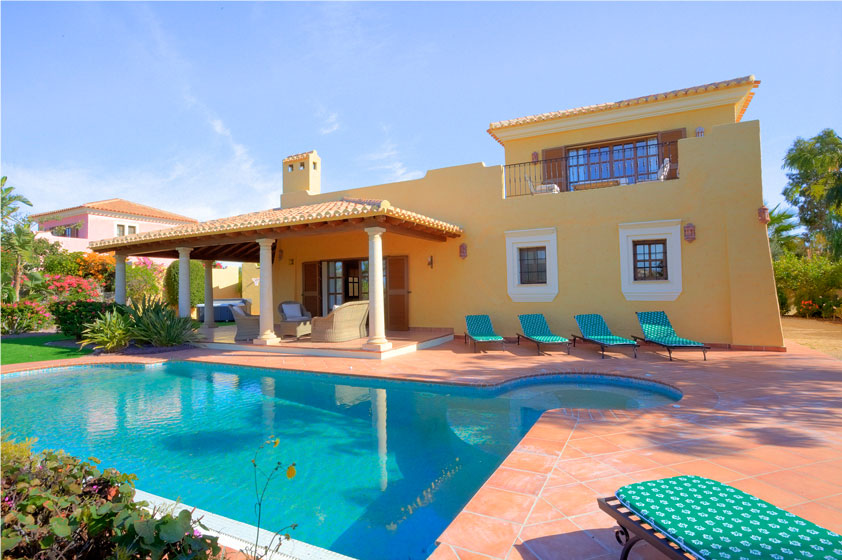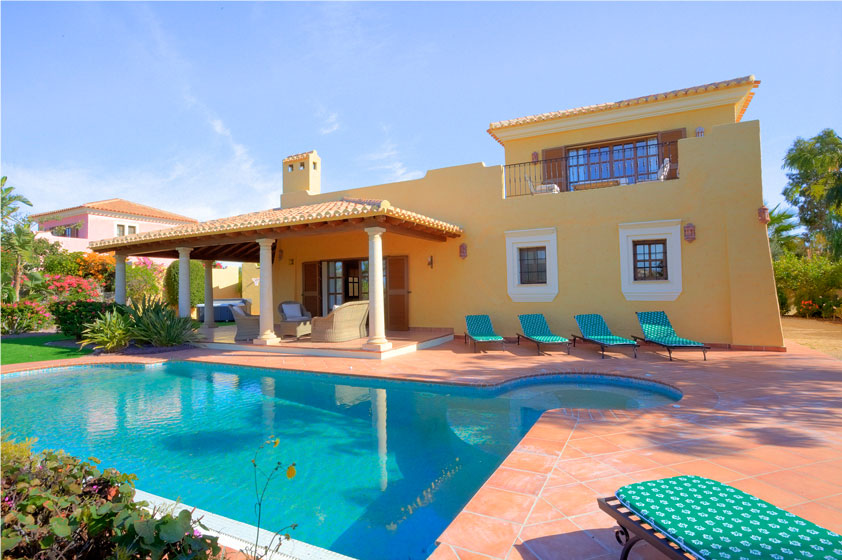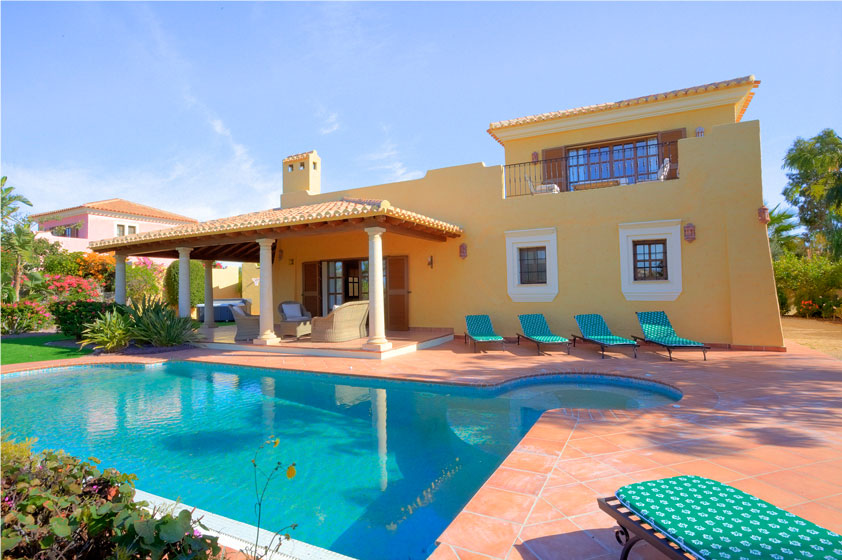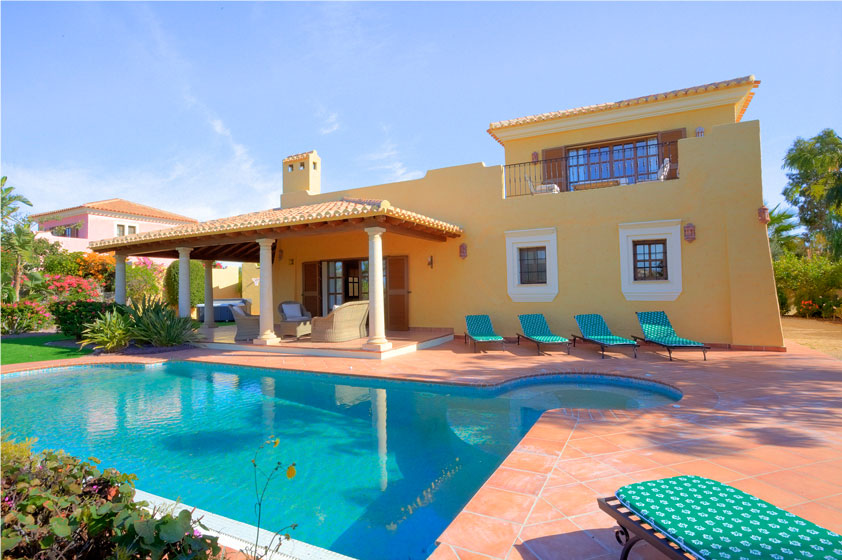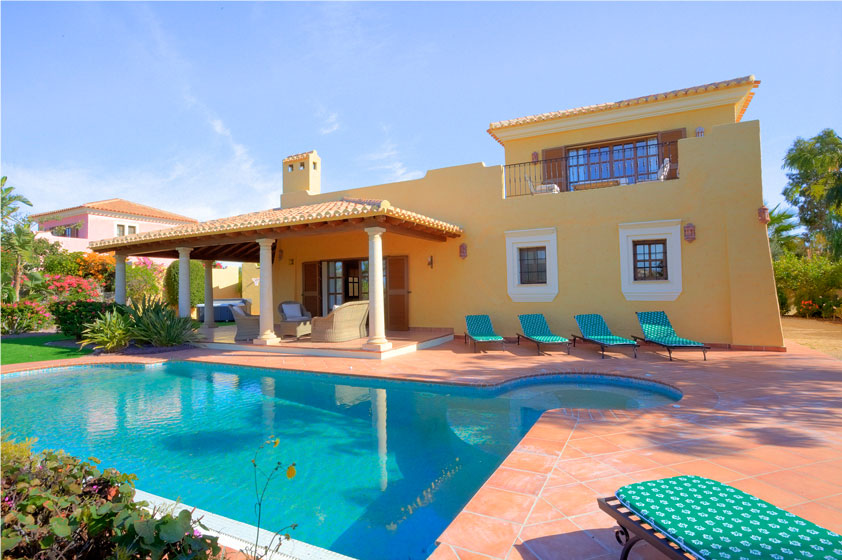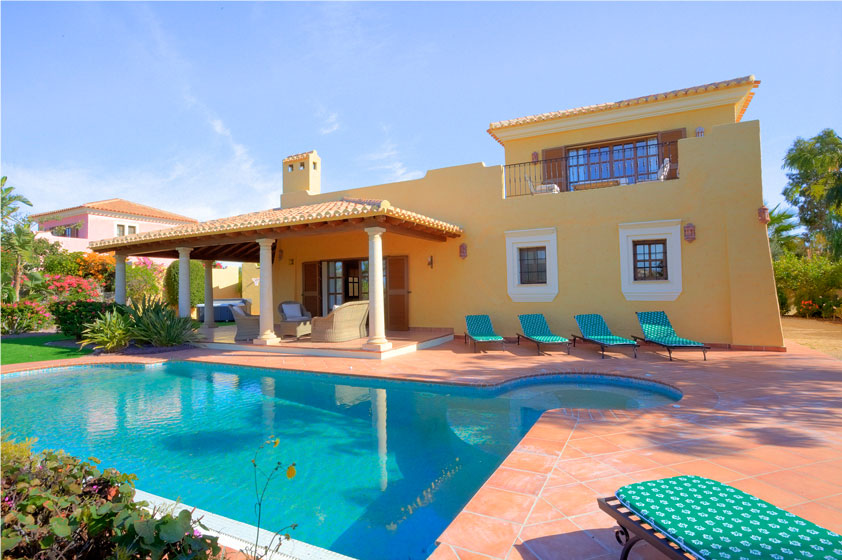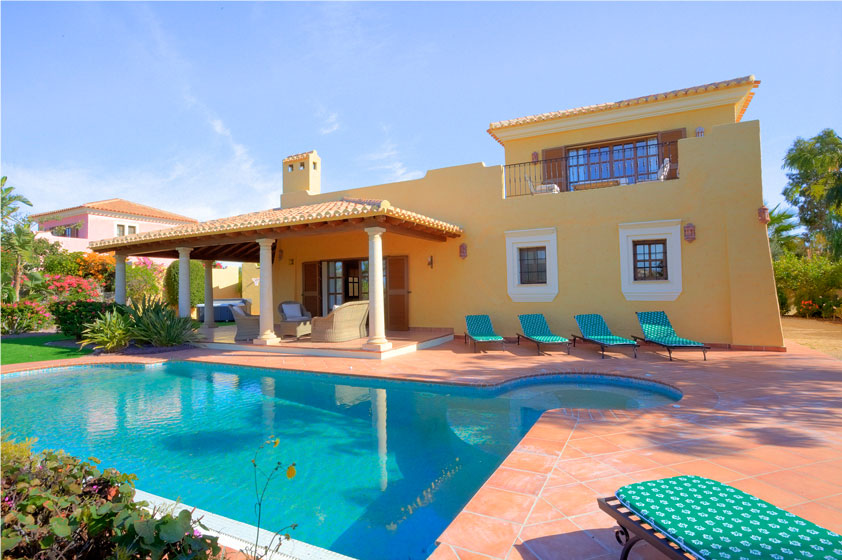 Resort Facilities
This property shares the following facilities with surrounding properties:
• Bar(s)
• Bicycle Hire
• Kids Club
• Security
• Childrens Play Area
• Internet / Wi-Fi Hotspots Available
• Games Room
• Tennis
• Shop(s)
• Golf
• Gated Entrance
• Resort Information Office
• Multi-purpose court
• Restaurant(s)
• Gym & Fitness
• Complex Pool(s)
• Walking / Cycling Trails
• Reception • Entertainment
• Spa / Beauty Treatments
Lesser & Minimum Occupancy
Reservations for single persons, couples and other numbers less than the "Standard Occupancy" for the accommodation concerned, are always available at the "Standard Occupancy" rate. The "Standard Minimum Occupancy Period" is 7 nights. However, reservations may be made for 4 night stays at 80% of the 7 night price.
Find your holiday accommodation by using the filters below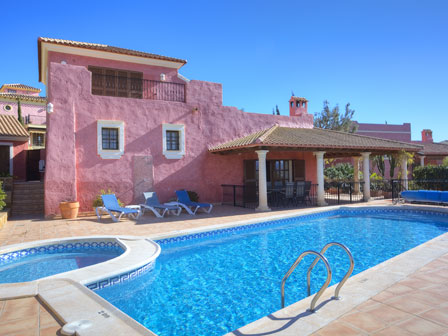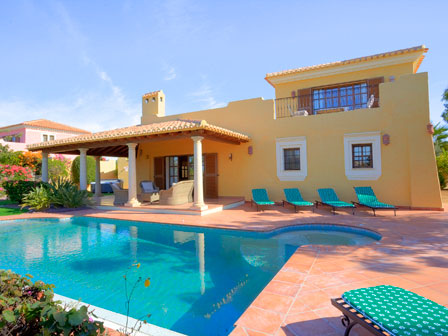 For further information and reservations
+34 333 333 333
golf@www.desertspringsresort.es
Golf Manager
Alfonso
acg@almanzora.com
+34 333 333 333
holidaysf@www.desertspringsresort.es
Holidays Manager
Xxxxxx
xxx@almanzora.com
+34 333 333 333
homes@www.desertspringsresort.es
Residence Manager
Xxxxxx
xxx@almanzora.com
+34 333 333 333
training@www.desertspringsresort.es
Training Camps Manager
Xxxxxx
xxx@almanzora.com

© Almanzora S.L. 2016. All Rights Reserved. • Website Terms  • Privacy Policy  • Cookies Policy