Dateline:
16

th 

March 2023
Source:
Desert Springs Resort
Subject:
Cricket at Desert Springs
Title:
Sunrisers choose Desert Springs
The Sunrisers Squad will be completing a six (6) day warm weather pre-season training and match play camp at the Desert Springs Cricket Ground and Academy between Thursday 23rd  – Tuesday 8th March 2023.
The Sunrisers squad will comprise fifteen (15) players and seven (7) coaches and staff, all of whom will be spending their time completing a specific and carefully planned programme of numerous training sessions each day covering technical skills, bowling and batting, strength and conditioning and both individual and group activity.
During their stay Sunrisers will undertake grass net practice which will take place at the Cricket Academy; two 50 over matches and a T20 fixtures with SE Stars and Northern Diamonds on the ICC accredited match ground at Desert Springs Resort; as always spectators are more than welcome to take in the action.
Match Schedule:
Friday 24th March
Match 1: Diamonds v SE Stars (T20) – 14:30hrs
Saturday 25th March
Match 2: Sunrisers v Stars (50 Over) – 10:30hrs
Sunday 26th  March
Match 3: Sunrisers v Diamonds (50 Over) – 10:30hrs
Monday 27th March
Match 4: SE Stars v Diamonds (50 Over) – 10:30 hrs
Tuesday 28th March
Match 5: SE Stars v Sunrisers (T20) – 10:30 hrs
The players and coaches will be accommodated in some of the privately-owned Apartments and townhouses at Desert Springs and the resort's executive chef will be on hand to cater for the special dietary requirements of individual players dining in the Crocodile Club Restaurant.
To view the video of the Desert Springs Cricket Academy Click Here.
For further information contact:
Peter Scott
+44 (0) 7518 295 810
ps@desertspringscricket.com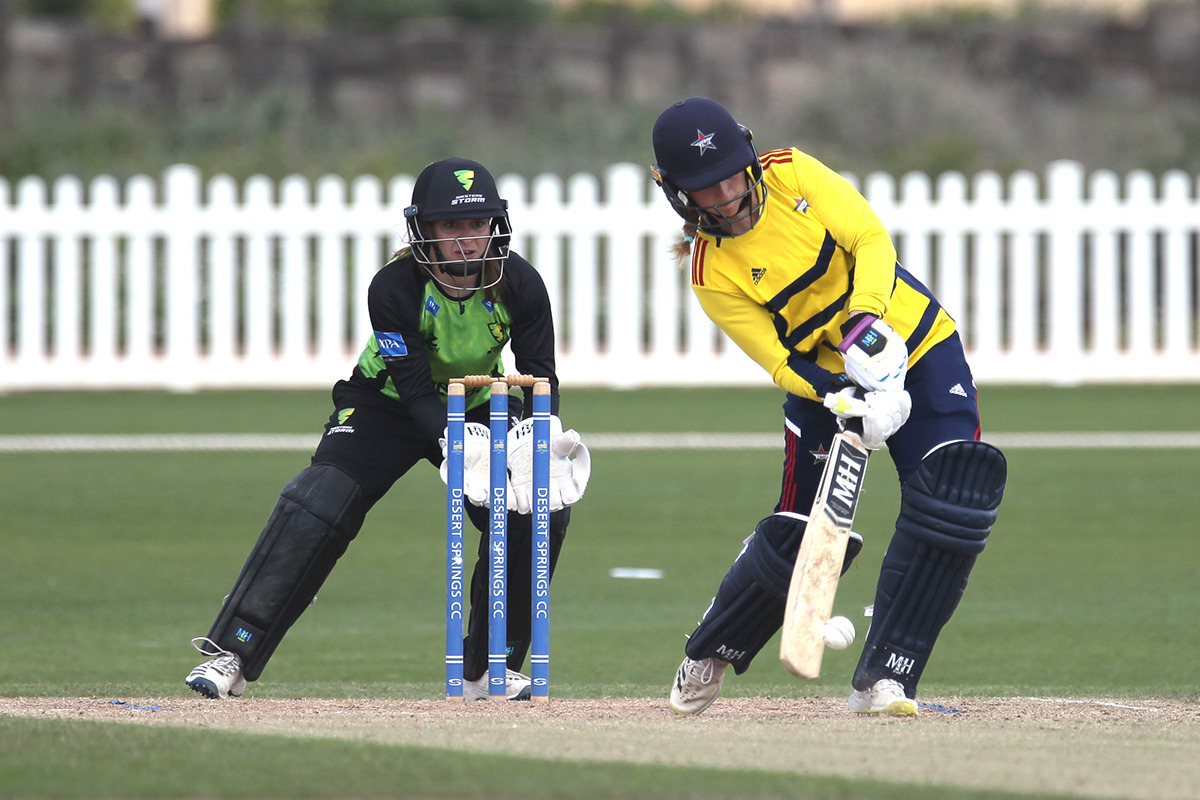 SE Stars v Western Storm on the Desert Springs Cricket Ground; April 2022