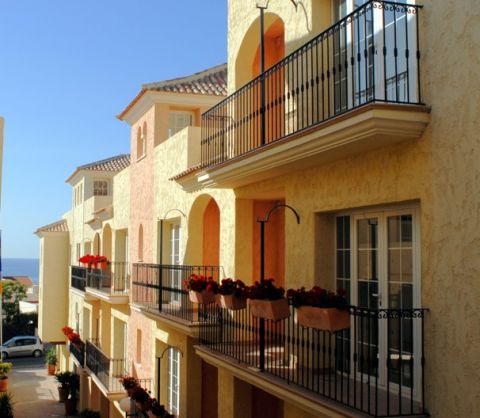 The Almanzora Group has launched a unique offer 10 remaining new homes available at its development of 'La Sirena', in the traditional fishing village of Villaricos.
To date, 128 existing home owners have joined the 'Property Owners Referral Scheme' and over the years, many of those within the scheme have demonstrated their ongoing trust, support and confidence by referring and introducing friends; colleagues or relatives who have become new purchasers with us, helping the Desert Springs Resort, Villaricos Village and Playa Marqués developments grow with your kind of people.
Given the success of the Owners Privilege Scheme and the savings it has made to date, we have continued to focus even more on referral by our existing home owners, who contribute so much to our success.
With 33 new homes now sold at La Sirena, for those looking to snap up the perfect Spanish coastal retreat at a bargain price, The Almanzora Group has announced discounts of up to 61% off the List Price of its 10 remaining properties, available until 31st May.
Available properties comprise; eight two-bedroom apartments ranging from €82,500 – €92,000, one three-bedroom apartment priced at €107,500 and one two-bedroom townhouse at €92,000.
In accordance with this specific sales promotion, in the event that a Present Property Owner is the first to introduce a Potential Future Property Owner, who goes on to purchase a property, the reward to the Present Property Owner will be 2% of the purchase price paid for the property, (excluding VAT & Extras). This reward can vary from €1,650.00 – €2,150.00 dependent on which property is purchased.
La Sirena is a development of brand new 'no frills' apartments and townhouses.
"They are built to the same quality standards as the homes in the group's earlier developments in the village, and at Desert Springs, but without all the frills," remarks Simon Coaker, sales and marketing manager of The Almanzora Group Ltd. "This means that they are affordable and ideally suited to buyers looking to snap up a bargain within a coastal development that is well integrated within the heart of an existing village and very much part of village life."
For more details on the properties available click here.
For Your Use: – To improve the opportunity for loyal owners, in the Privilege Scheme, to benefit from the commission, Playas del Almanzora SL in Spain, also provides a complimentary 3 night Inspection Visit, which Owners can offer to any genuine potential purchaser, providing they are first registered with, and qualified by, The Almanzora Group. The visit includes accommodation, a tour of the area and the homes for sale, a round of golf and dinner one evening; flights are not included, but are refundable on contract.
If you have not registered yet then don't worry, it's easy to join, simply click here and complete the quick and simple on-line reservation of your participation in the scheme and if you have a friend, family member or colleague who may be interested in purchasing then introduce them to us as soon as possible and as always, we will look after them with propriety and discretion.