Twenty-eight (28) members of Leeds Beckett University Cricket, accompanied by Head Coach Tom Craddock and Tour Organiser and Member of Staff I/C Leeds University College Analysis Team Adam Brown, are now back in England having completed a successful 4-day training camp between Sunday 24th – Thursday 28th March at Desert Springs Resort, Europe's only international award-winning luxury family resort and championship desert golf course with its very own dedicated Cricket Ground and Academy, in the Almanzora region of Almeria, Andalucía in south-east Spain.
Tom Craddock, Leeds Beckett University Cricket Head Coach commented;
"As Head Coach on this trip I needed a short and affordable training camp that acted as a transitional week for the lads in my squad to practice outdoors. Our hope was that we encountered conditions that mirrored the ones we may find in late April and we couldn't have come to a better place for it. My personal goals for the trip were to see how the skills we have been working on throughout the winter transferred into both outdoor scenario work in a net scenario environment and to also give them an opportunity to play in a match situation against each other. Both in the T20 format and a 40 over game.
We achieved every single goal on this trip from a planning standpoint and it was down to the efficiency and quality of Desert Springs.
The groundsman prepared high quality wickets for us both in the nets and out in the middle. They played exactly how I wanted them to.
I can't fault the week we have had. It was perfect for what we wanted as a club and we are looking forward to making this an annual trip."
Grass net practice, both bowling and batting took place at the Cricket Academy. Strength and conditioning work, running, speed and agility was completed at the Cricket Ground and Gym at the Sierras Sports Club, and two competitive matches took place at the Cricket Ground.
Leeds Beckett University Cricket players said of their pre-season training experience at Desert Springs Resort:
"First class facilities surrounded by first class views. Whether it's golf or cricket Desert Springs has it all, including friendly and welcoming staff." Jamie Howarth
"Unreal facilities at Desert Springs for golf and cricket. The ground staff are exceptional and spend huge amounts of time on the pitches. Very welcoming staff in all areas and the very pleasant accommodation meets all of your needs." Josh Morton
"Very tasty food and great buffet breakfast. Lovely settings from the cricket ground and an absolute carpet of an outfield! Good accommodation." Rory Haughton
 "Excellent facilities. Couldn't ask for a better place to prepare myself for the new season. Top quality accommodation, food and staff service. I will hopefully be returning in the near future." Sam Roberts
To view the video of the Desert Springs Cricket Ground & Academy Click Here
The players and coaches were accommodated in some of the privately-owned apartments reserved for holidays and short breaks at Desert Springs and the resort's executive chef was on hand to cater for the special dietary requirements of individual players dining in El Torrente Restaurant.
For further information contact:
Nick Gaywood
+44 (0)7793 558 132
ng@desertspringscricket.com
Leeds Beckett University Cricket Pre-Season Winter Training Camp at Desert Springs Cricket Ground & Academy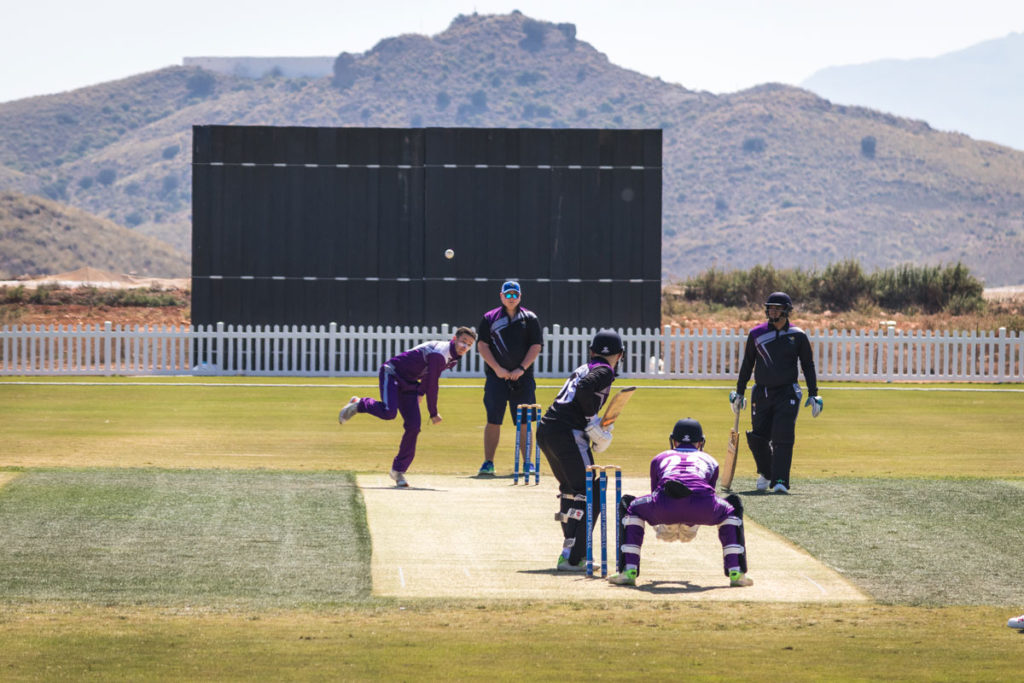 Leeds Beckett University Cricket Match taking place at the Desert Springs Cricket Ground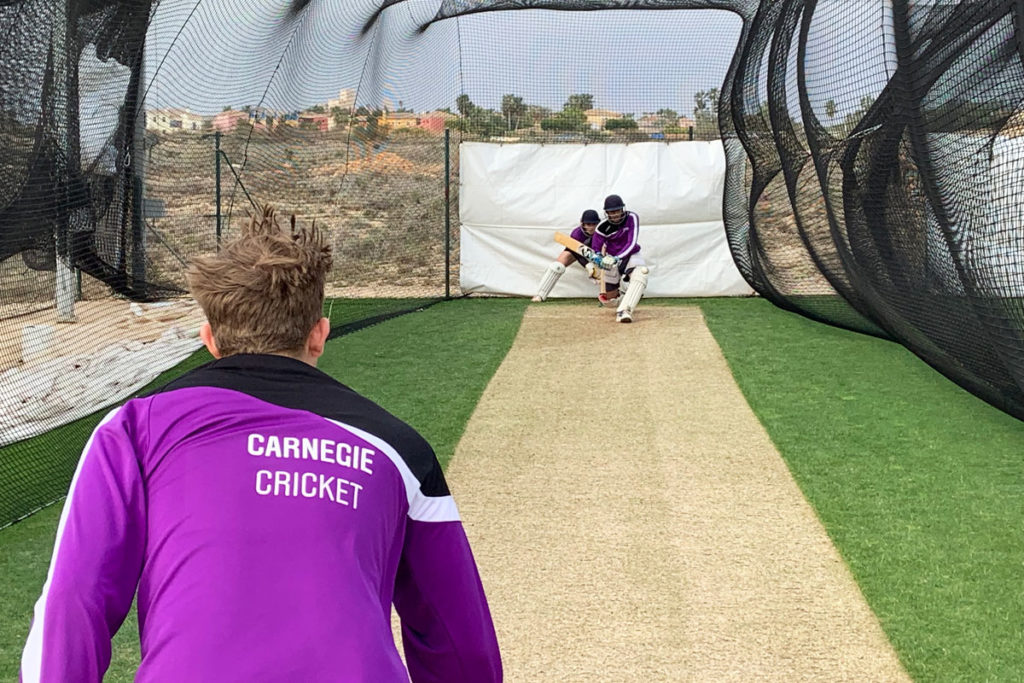 Leeds Beckett University Cricket training session taking place at the grass wickets at the Desert Springs Cricket Academy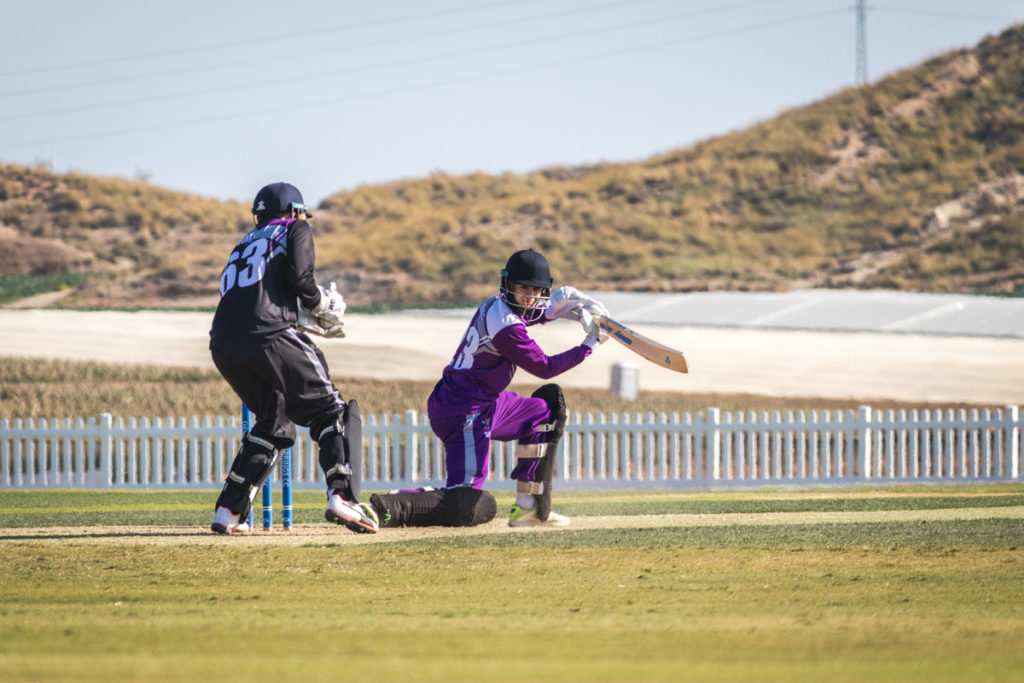 Leeds Beckett University Cricket Match taking place at the Desert Springs Cricket Ground