Twenty one (21) members of the The Loretto Golf Academy aged between 12 and 18 years accompanied by three (3) coaching staff, are now back in Scotland having completed a successful 6-day training camp between Friday 8th – Thursday 14th February at Desert Springs Resort, Europe's only international award-winning luxury family resort and championship desert golf course, in the Almanzora region of Almeria, Andalucía in south-east Spain.
Ian Muir, Head of Coaching remarked of Desert Springs Resort and the training camp;
"From start to finish everything has been excellent. The condition of the facilities for a warm weather training camp were perfect and we have been able to plan and deliver our objectives for the week. The service levels are fantastic, and all of the players have had a great time and are looking forward to returning next year."
Loretto School Golf Academy players said of their winter training experience at Desert Springs Resort:
"I have had a wonderful time here; the course is stunning and the practice facilities are tour standard." Georg Stolzel aged 15.
"The golf course has the perfect combination of difficulty, you can play tournament golf but also have fun rounds." Jonas Gebhart aged 15.
"Wonderful course, wonderful week!" Alex Marie-Jeanne aged 17.
"Sensational practice area!" Bruno Cami Hartmann aged 14.
The focus of the training camp was to provide an opportunity for the players to work seriously on their individual golfing skills in warm weather, utilising the excellent practice facilities at the Golf Academy and playing the Championship Indiana golf course, to ensure that their games are in the best possible shape leading up to the commencement of the 2019 season.
The players and coaches were accommodated in some of the privately-owned apartments reserved for holidays and short breaks at Desert Springs and the resort's executive chef was on hand to cater for the special dietary requirements of individual players dining in the Crocodile Club Restaurant.
For further information on The Loretto School Golf Academy visit their official website www.loretto.com
For further information:
Kirk Lovell
+34 647 414 899
kl@almanzora.com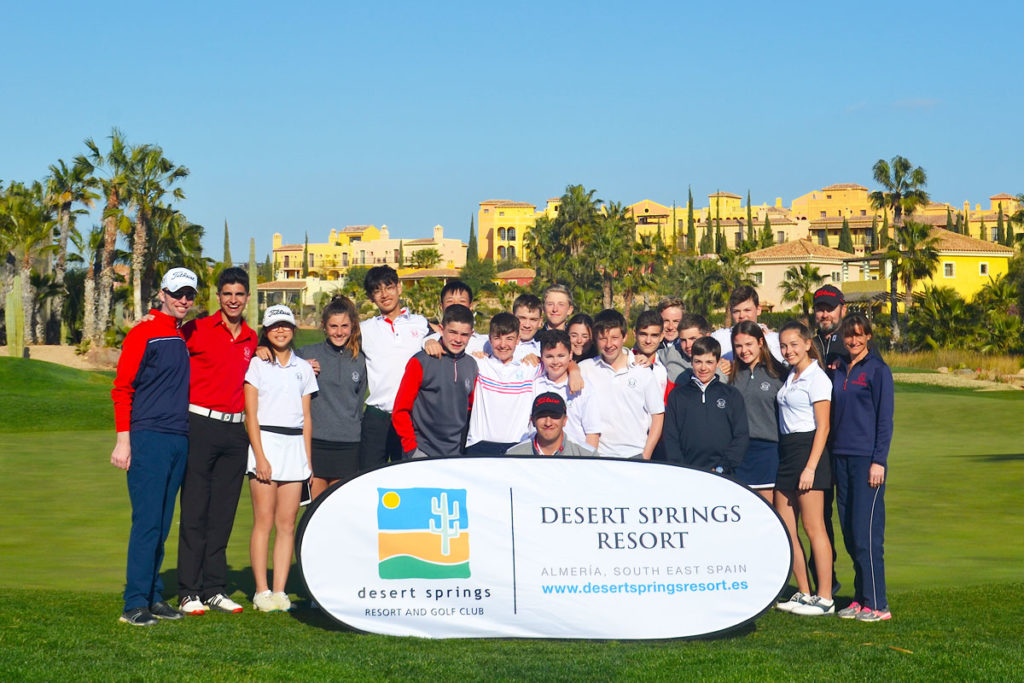 Loretto School Golf Academy Winter Training Camp at Desert Springs Resort
Loretto School Academy players play their tee-shots into Hole 17 on the Indiana Course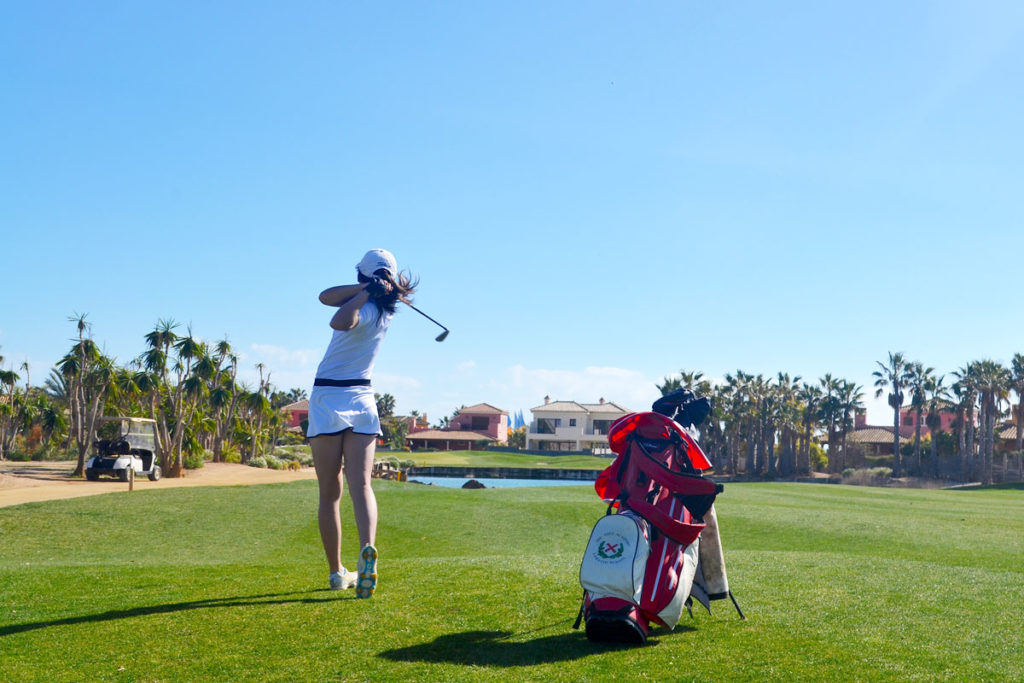 A Loretto School Academy player plays their approach shot into Hole 15 on the Indiana Course