Between Thursday 24th – Monday 28th October, the Mark Lawson Cricket Academy will be stepping up their winter programme preparations by completing a four (4) day training camp at the Desert Springs Cricket Ground & Academy.
Mark Lawson played first class cricket for Yorkshire, Kent, Derbyshire and Middlesex CCC as a leg spinner and then went on to become Director of Coaching at Yorkshire Pro Coach for 9 years.
The team training camp will comprise nine (9) players aged 12 – 15 years, all of whom will be spending their time completing numerous training sessions each day, accompanied by two (2) coaching staff.
Grass net practice, both bowling and batting, will take place at the Cricket Academy. Daily strength and conditioning work will be completed at the gym at the Sierras Sports Club, whilst running, speed, fielding and agility sessions and match simulations will take place at the Desert Springs Cricket Ground.
Accommodation for the players and coaches is in some of the privately-owned apartments at Desert Springs Resort normally reserved for holidays and short breaks and the resort's executive chef will be on hand to cater for the special dietary requirements of individual players dining in the resort's El Torrente Restaurant.
To view the video of the Desert Springs Cricket Academy Click Here
For further information contact:
Nick Gaywood
+44 (0)7793 558 132
ng@desertspringscricket.com
Desert Springs Cricket Ground where Mark Lawson Cricket Academy students shall complete fielding sessions and match simulations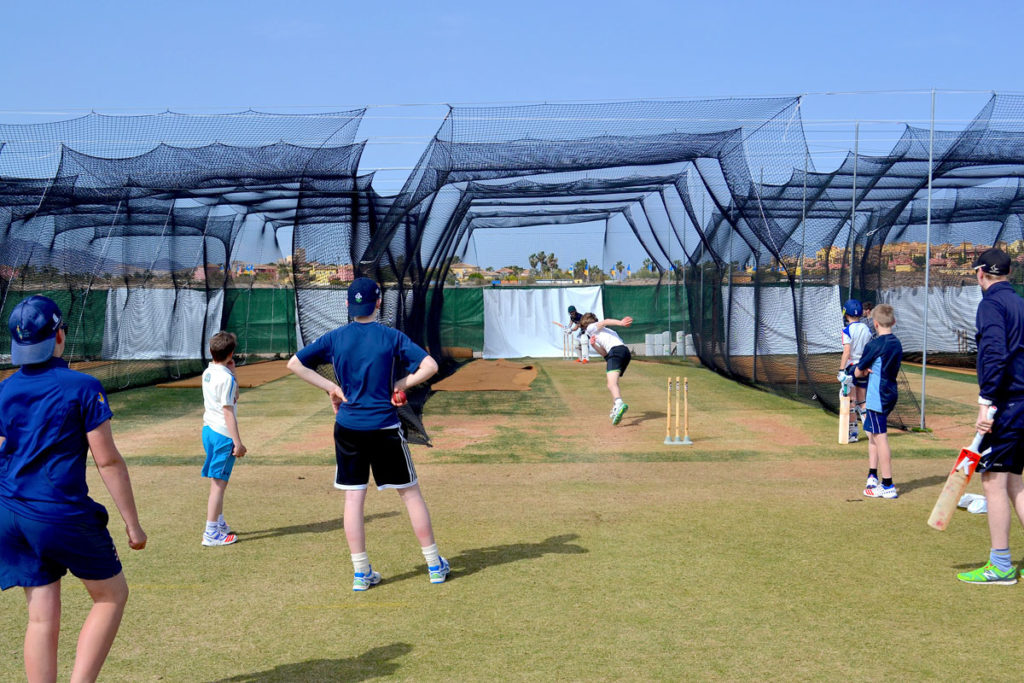 Grass net practice at the Desert Springs Cricket Academy