MCC (MARYLEBONE CRICKET CLUB) WILL BE RESUMING ITS OVERSEAS TOURING PROGRAMME BY HOSTING A SPIRIT OF CRICKET TOURNAMENT AT THE ICC ACCREDITED DESERT SPRINGS CRICKET GROUND BETWEEN FRIDAY 12TH – SATURDAY 20TH NOVEMBER.
The men's T20 tournament will bring together four (4) European countries to participate – Austria, Germany, Italy and Spain, with MCC providing two strong squads and assisting with coaching sessions.
Overseas tours are a crucial part of the Club's commitment to the global game and over the past 18 months, both the men's and women's touring programmes have been on hold due to the complications of overseas travel caused by Covid-19.
The tournament will be split into two separate stages and the fixtures for the tournament are as follows:
Saturday 13th November:                         Sunday 14th November:
Italy v Germany, MCC v Germany            MCC v Italy, MCC v Germany
Monday 15th November:                           Wednesday 17th November:
Italy v Germany, Italy v MCC                     Austria v Spain, MCC v Austria
Thursday 18th November:                        Friday 19th November:
Spain v MCC, MCC v Austria                    Spain v Austria, Spain v MCC
The two MCC squads are made up of players who represent the Club throughout the course of the year. Chris Swallow and Thomas Rash are the captains of the respective sides, who will be managed by former Pakistan international Yasir Arafat and Paul Davidge. Marcus O'Riordan, of Kent, and Glamorgan's Steven Reingold are among the players involved.
Germany and Italy have most recently competed in the ICC Men's T20 World Cup Europe Region Qualifiers at Desert Springs, whilst Austria and Spain were in T20 International action earlier this year.
MCC Assistant Secretary (Cricket and Operations) Jamie Cox said:
"Overseas touring is a vital part of the Club's commitment to the growth of the global game, and we are thrilled to be able to restart our touring programme with this tournament in Spain.
The quality of cricket will be of a high standard and bringing these nations together to face each other, and MCC, will be of great benefit to all involved. It also provides another opportunity for our Playing Members to represent the Club."
The players, coaches and officials will be accommodated in some of the privately-owned Apartments and Villas at Desert Springs. The Crocodile Club will be the base for all teams in the event and the resort's executive chef will be on hand to cater for the special dietary requirements of individual players. The four (4) event dinners will undoubtedly be a highlight of the week with speeches and awards guaranteed to raise a smile.
Traditional MCC Pre Tour Squad Photo at Lord's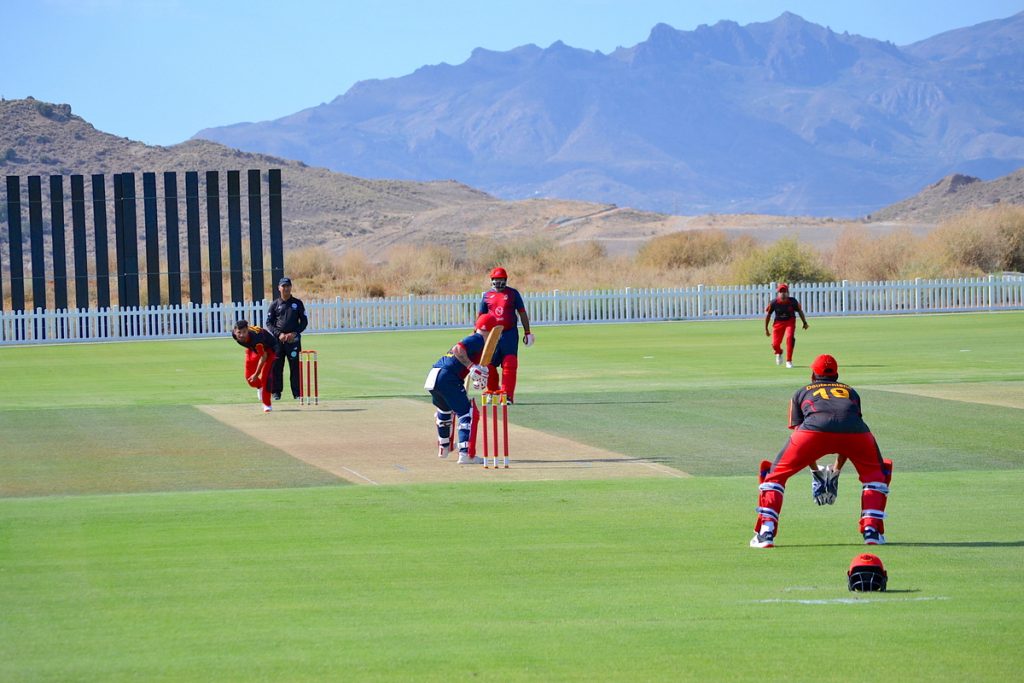 International T20 Cricket on the Desert Springs Cricket Ground