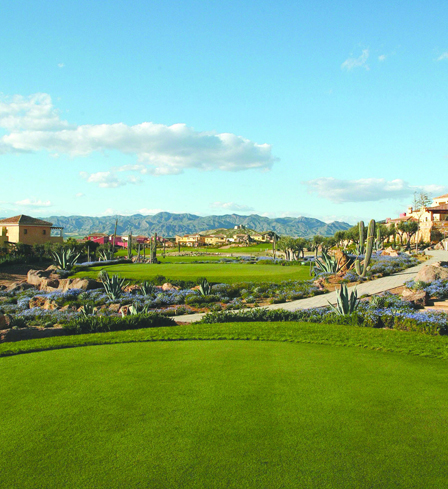 It is that time of year where Club Membership and subscription rates for 2013 need to be determined.
We are all aware of the continuing economic circumstances, which are not anticipated to change much for the better for the foreseeable future. For golf in particular this is not helped by the government's decision earlier this year to raise substantially the VAT on green fees and subscriptions from 8 to 21%!
Your membership renewal (and the attraction of new members) is important to the Club going forward.
The Committees elected officers have been working with the Club to review and determine if, during this difficult period for all, the benefits for its Members can be further enhanced, the income from the present Club Membership subscription fees can be maintained, it can increase the green fee and society revenues, without under mining the fundamental principles of the long term mission statement or structure of the Resort and Club.
After much consultation and deliberation, and with the intention to achieve the objectives of Desert Springs, its Members and Owners, the Club would like to inform you of the following with regard to 2013.
• The Club will not be increasing its nett subscription fees, however it is obliged to reflect the new rate of VAT.
• The discount for the annual subscription fee for all 'Partner' Members has been increased to 25%
• All Members are entitled to play Unlimited rounds of golf.
Non Resident Members will also benefit from: –
• 15€ Buggy Hire fee all year
• 50% Discount off electric and manual trolley rental
• 25% Discount off range balls
• 25% Discount off golf lessons
• 25% Discount off the use of the Private Reserve Leisure facilites
• 25% Discount off the use of the Sierra Sports Club facilites ie: Tennis, Paddle, Gym
• 25% Discount off use of the Crocodile Club Swimming Pool & sunloungers
• 10% Discount off purchases from the Golf Boutique
• 5% Discount off all resort Food & Beverage purchases at El Torrente, The Crocodile Club and El Chiringuito Pool Bar.
• No hire fee for the Cave Bar.
Resident Members receive the same benefits of membership as above however, the offer of the FREE use of a golf buggy for all rounds and FREE range balls at any time.
As you will be aware from the publication of various Golf News and Newsflashes, we continue to develop our success in attracting Golfing Groups and Societies. With other golf courses in our area reducing their offer and / or under maintaining their course, we expect to able to build on this. Consequently we would take this opportunity to remind all Members of the 'Advance Reservation System' which is there to accommodate Member's play at their preferred tee times.
For some time now this has not been necessary, however we believe going into 2013 it will be if we are to avoid frustration of our Members not being able to reserve the Tee Time they would ideally desire!
We will be sending a separate Golf News on this matter.
Membership subscription renewal requests will be distributed shortly and we sincerely hope that you will continue to both support and feel proud of the Club.
Thank you to all Members for your support throughout 2012. We sincerely hope that you re-join in 2013.
Finally, best wishes to you and your family for Christmas and the New Year.
For further information contact: José Ignacio Olea
Tel: +34 670 613 900
Email: jioz@almanzora.com
www.almanzora.com