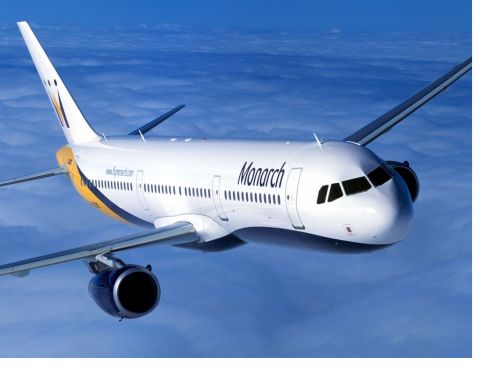 Leading scheduled leisure airline, Monarch, has reintroduced their flight to Almeria airport (LEI) in southern Spain for summer 2013 from Manchester airport (MAN).
Monarch has released two flights per week to Almeria starting on 4th May, 2013.
The Departure Flight Schedule;
Thursday Departing MAN at 14.10 hrs. Arriving LEI 18.10 hrs.
Sunday Departing MAN at 07.00 hrs. Arriving LEI 11.00 hrs.
The Return Flight Schedule;
Thursday Departing LEI at 19:10 hrs. Arriving MAN at 21:05 hrs.
Sunday Departing LEI at 12:00 hrs. Arriving MAN at 14:00 hrs.
Managing Director of Monarch Airlines, Kevin George, commented:
"We are delighted to be resuming the Almeria route for our summer 2013 flights programme from Manchester Airport. Since we last operated the route in 2011 the popularity of our Birmingham/Almeria flight has grown considerably and therefore we thought it timely to bring the route back to Manchester.
Our social media followers will be particularly pleased by the resumption of the flight as it has been the topic of discussion and debate for some time on both Facebook and Twitter and we are always very pleased to be able to respond positively to customer feedback and we are sure that it will be a popular choice for our customers."
For more information visit Flights to Almeria
With under an hour transfer by car, you can be at the Desert Springs Resort by midday relaxing on the terrace of your property with a glass of wine and not have to worry about early morning starts for your return journey!
For further information contact: The Almanzora Group Ltd
Tel: +44 (0) 1242 680 299
Email: tag@almanzora.co.uk
www.almanzora.com