Release of Unique Beachside Building
Plots for Own Custom Home or Investment
A new property investment and development opportunity is offered by the developer of Playa Marqués at Vera Playa, located just 5 minutes' drive from Villaricos and Garrucha with its exceptional seafood restaurants and only a short distance from the small town of Vera inland, in the Almanzora region of Almeria in south-east Spain.
The view of El Playazo, the grand beach of the Almanzora, that stretches a total of 7 Km. down from the mouth of the Rio Almanzora, and Boca del Rio Beach in Villaricos, as far as the harbour town of Garrucha, which will be enjoyed by the occupiers of properties, built on the nine (9) building parcels available for sale at Playa Marqués.
Bahia del Almanzora S.L. has released for sale nine (9) consented building plots from its landholding at Playa Marqués.
The building plots at Playa Marqués are unique as they are currently the only ones for sale within 150m of the beach. Ranging in size from 352m2 to 379 m2, they are available at prices starting at €149,000 (excluding VAT at 21 per cent).
The plots come with verifiable planning consent and building conditions, with secondary infrastructure services being provided at the boundary of each parcel, good and flexible building regulation conditions, with flexible time limits in which to build your property with the added bonus of having the ability to build three storeys, including ground floor plus basement, therefore obtaining an excellent view of the sea.
According to data from Spanish Property Insight, a growing number of foreigners buying property primarily in coastal regions is resulting in pushing up demand. If you compare foreign demand in the second quarter to the same period in previous years, Q2 of this year was the second best on record, only behind 2022 when the market was enjoying a post-pandemic boom.
As such this is a unique opportunity to purchase fully legal individual urban building plots, in a beach environment, backed by an existing, established and substantial developer.
Says Simon Coaker, sales and marketing manager of the Cheltenham-based Almanzora Group, which is selling the plots:
"In today's very restrictive planning world, especially where beach land is concerned, these parcels offer the best possible potential return on investment. In addition to investors keen to secure land which is scarcely available, and as a consequence tipped to escalate in value, the plots are expected to be of special interest to potential second-home owners wanting to build a property to their own bespoke design."
Please contact us directly to schedule a viewing or alternatively view the Playa Marques Brochure Here and Price List Here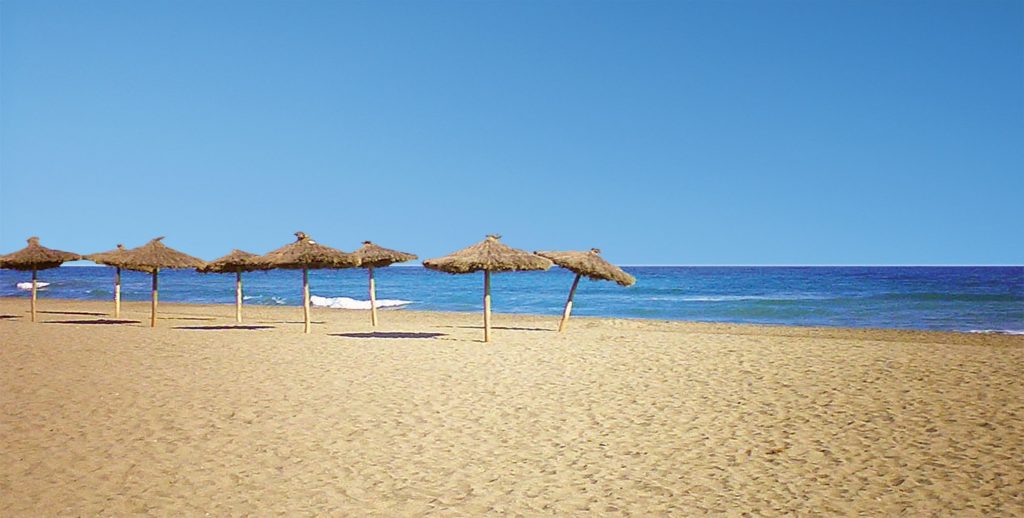 La vista de El Playazo, la extensa playa de Almanzora que se extiende 7 km desde la desembocadura del río Almanzora y la playa de Boca del Río en Villaricos hasta el pueblo pesquero de Garrucha, será disfrutada por los nuevos ocupantes de las propiedades, construidas sobre las nueve (9) parcelas edificables disponibles para la venta en Playa Marqués.