We are delighted to announce that Desert Springs Resort has been selected to host ONE Pro Cycling Team for their Winter Pre-Season Training Camp between Thursday 3rd – Friday 18th December 2015.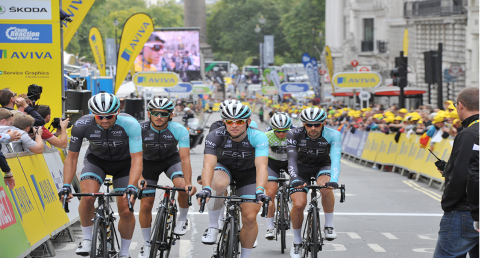 Twenty (20) riders and seventeen (17) staff will be accommodated in some of the privately owned villas and apartments normally reserved for holidays and short breaks at Desert Springs Resort and the resort's executive chef will be on hand to cater for the special dietary requirements of team members dining each day at the 'Crocodile Club' Restaurant.
The team will benefit from the use of the Gym at the Sierras Sports Club and embark on an itinerary of pre-scheduled rides along well-suited cycling routes.
Co-founded by former England cricketer Matt Prior, and following the announcement of the team in December 2014, One Pro Cycling have already become a licensed UCI Continental level professional cycling team, making them the first ever Professional Continental team to come out of Britain.
With a full roster of riders, support team, infrastructure and race calendar for 2015, One Pro Cycling have the ambition and drive to progress in the future to the biggest races in the cycling world such as the Tour de France, Giro d'Italia and the Vuelta a España.
CEO Matt Prior said, "We're incredibly excited to finally have confirmation that ONE Pro Cycling will be racing on a Pro Conti license in 2016. It's been a whirlwind journey from when we first initially decided to set up the team to then get to where we are now. As most people will know, we're an ambitious team and after a strong debut season racing in Britain we were in no doubt of where we wanted to be next season."